Facility remains focused on arctic field campaigns, new instruments, and data products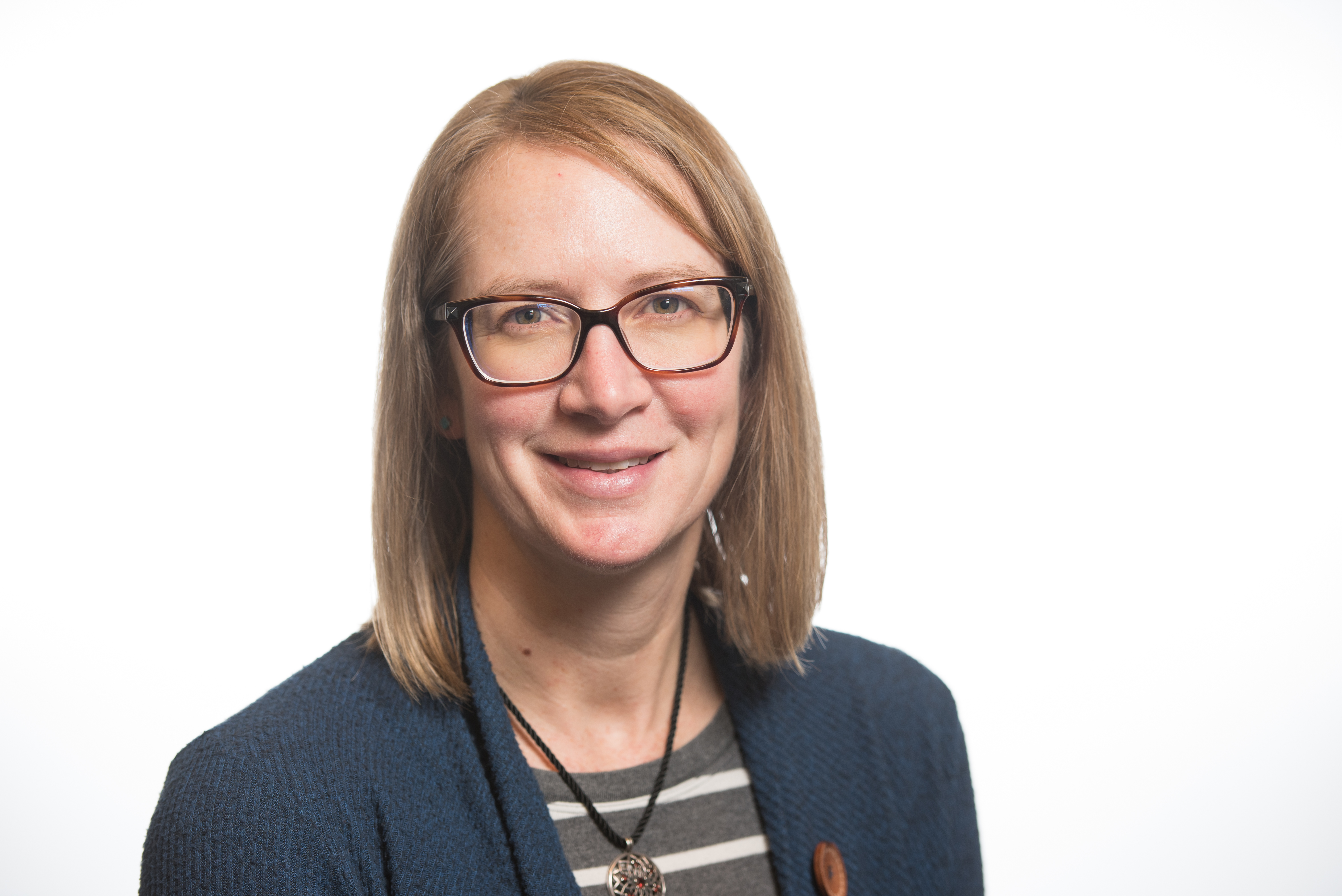 Development activities across the Atmospheric Radiation Measurement (ARM) user facility focus on meeting user needs with instruments, facilities, and science products. The Engineering and Process Management group leads the coordination of new development tasks in ARM, working with facility managers, instrument mentors, data translators, software and tools developers, and site operations staff.
In fiscal year 2019 (FY2019), this group helped get two major arctic field campaigns ready to run simultaneously. In FY2020, new instruments continue to come online across ARM, a U.S. Department of Energy scientific user facility. Also, more data products are being developed for the scientific community.
Take a look at ARM's key development accomplishments in FY2019—and what is on the horizon for FY2020.
Arctic Endeavors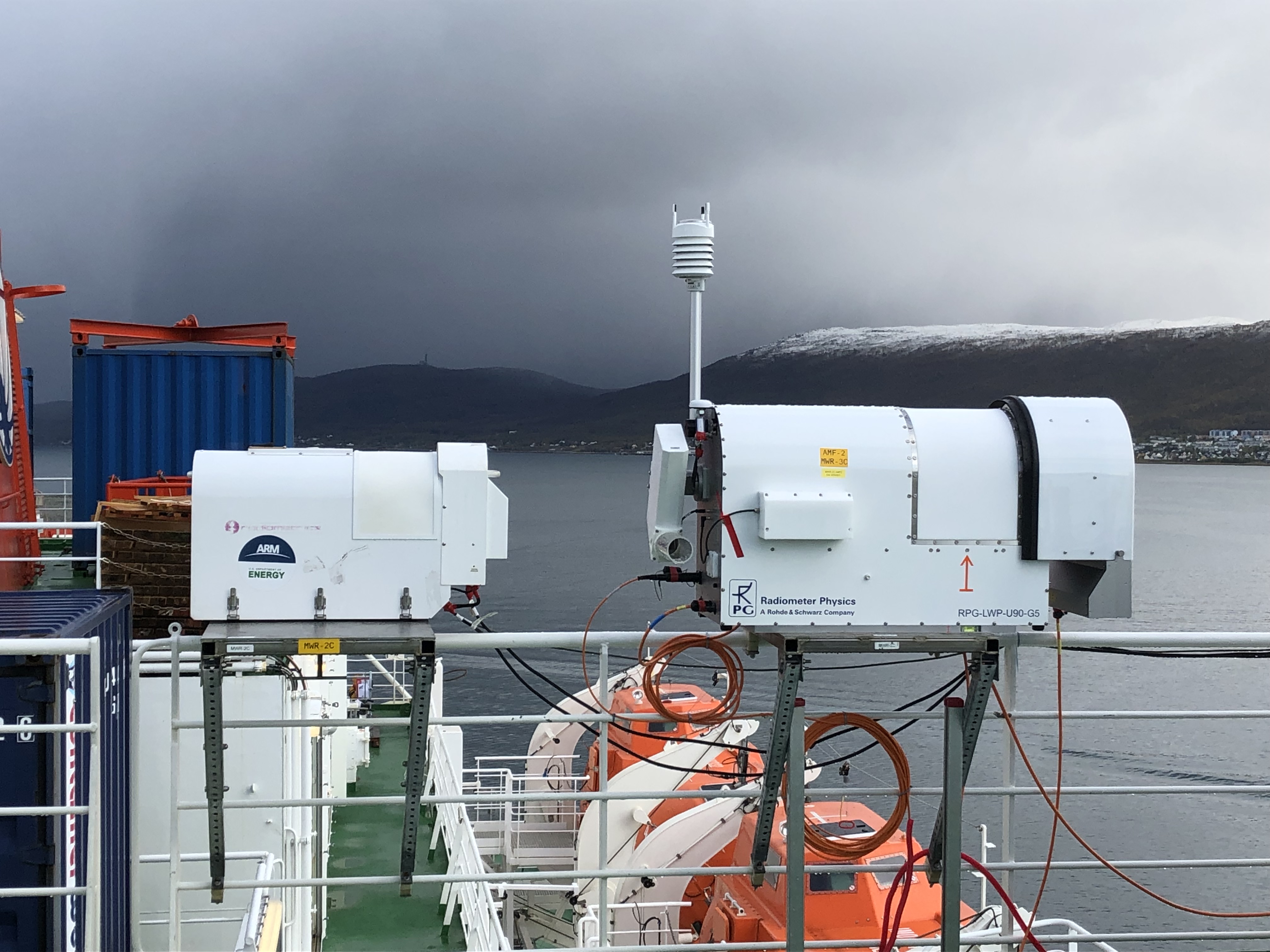 The Multidisciplinary Drifting Observatory for the Study of Arctic Climate (MOSAiC) expedition began in September 2019 with more than 50 ARM instruments loaded onto the icebreaker R/V Polarstern. The instruments are collecting atmospheric data as the Polarstern drifts with the ice in the central Arctic.
"We spent a lot of time preparing for MOSAiC," says Jennifer Comstock, ARM's engineering and process manager.
Through October 2020, MOSAiC is using several new ARM instruments. These instruments include a 3-channel microwave radiometer (measuring brightness temperatures), Doppler lidar (vertical velocity and horizontal winds), and a two-column cloud condensation nuclei counter (particle concentration). ARM also redesigned its scanning radar pedestal for MOSAiC.
For its other current arctic field campaign, Cold-Air Outbreaks in the Marine Boundary Layer Experiment (COMBLE), ARM sent another new 3-channel microwave radiometer to northern Norway. The radiometer will operate on the island of Andøya through May 2020.
Developers updated numerous data ingests, expanding them to both MOSAiC and COMBLE.
After the first ARM Mobile Facility returns from COMBLE, it will be refurbished before going to Houston, Texas, for the TRacking Aerosol Convection interactions ExpeRiment (TRACER). The yearlong TRACER field campaign is scheduled to start in April 2021.
Growing ARM's Instrument Collection
"We're replacing the Cimel sunphotometers with ones that detect lunar light so you can get optical depth at night."
New and upgraded ARM instruments can be found outside the Arctic Circle too.
At its Southern Great Plains (SGP) atmospheric observatory last year, ARM updated the eddy correlation flux measurement systems with new sensors and microprocessors that can run corrections on the instrument. These systems measure the transport of water vapor, carbon dioxide, heat, and momentum between the land and atmosphere. ARM also replaced the SGP's radar wind profiler.
Two new atmospheric emitted radiance interferometers (AERIs), which measure infrared emissions (clouds, aerosols, water vapor) from the atmosphere, are on order. One will replace an aging system at the SGP Central Facility near Lamont, Oklahoma. The other will replace the atmospheric sounder spectrometer for infrared spectral technology, which takes measurements similar to the AERI, at one of the four SGP extended facilities that profile the boundary layer (E32, E37, E39, or E41).
To improve its ability to profile aerosol properties, ARM is upgrading its high spectral resolution lidar. The new lidar has an additional wavelength and wide field-of-view channel, which will help with aerosol vertical profiling. ARM expects to test the high spectral resolution lidar this spring at the SGP alongside the Raman lidar.
Across its observatories, ARM is taking a staggered approach to replacing Cimel sunphotometers. Last year, new sunphotometers came to the North Slope of Alaska. This year, the Eastern North Atlantic awaits a new pair.
Cimel sunphotometers measure direct solar energy and sky radiance at the Earth's surface, but the ARM additions are equipped with a special feature.
"We're replacing the Cimel sunphotometers with ones that detect lunar light so you can get optical depth at night," says Comstock.
ARM also plans to start replacing broadband radiometers at sky radiation (SKYRAD) sites and total sky imagers across its observatories in FY2020.
New Directions in Aerial Research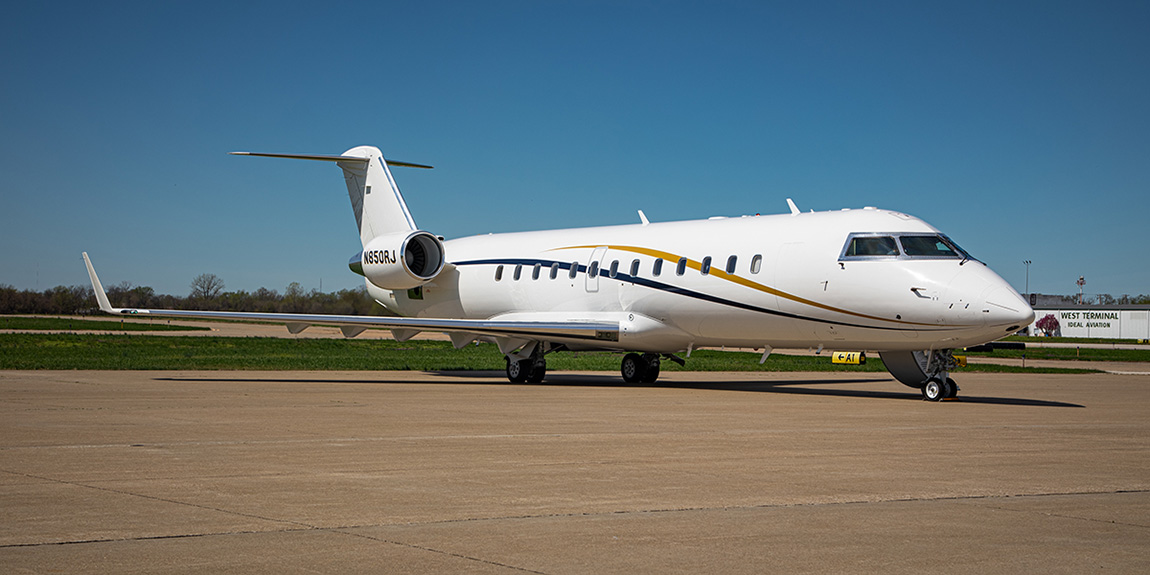 The purchase of the Bombardier Challenger 850 regional jet to replace ARM's long-serving Gulfstream-159 research aircraft was an exciting event for ARM in FY2019.
This year, ARM is focused on modifying the Challenger 850 for its new research purpose, replacing and upgrading airborne instruments, and updating and creating instrument handbooks.
ARM expanded its aerial capabilities in FY2019 with tethered balloon system (TBS) flights at the SGP. Previously, ARM limited TBS flights to its Oliktok Point, Alaska, site.
New instruments went up on the TBS, including an aerosol filter sampler modified by ARM and another DOE scientific user facility, the Environmental Molecular Sciences Laboratory (EMSL). ARM also developed ingests for the TBS instruments.
"There was a call for proposals for using the tethered balloon system at SGP, and I thought there was quite a lot of interest in that area for the field campaign requests," says Comstock.
ARM will fly TBS at both the SGP and Oliktok in FY2020.
ARM Data Center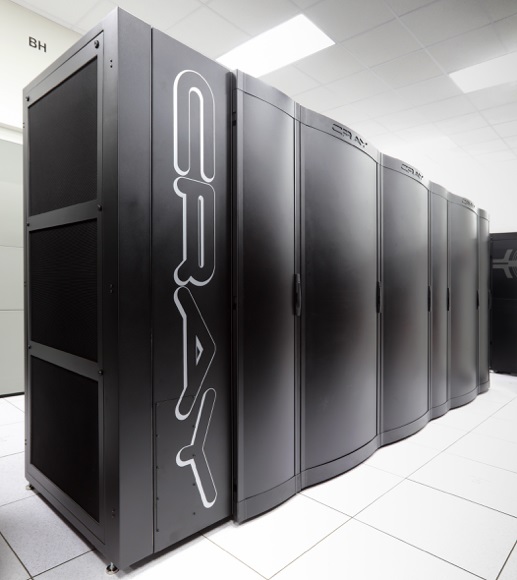 The ARM Data Center spent much of FY2019 working toward a new version of ARM's Data Discovery browser, which helps users find and order ARM data. The beta version—tested by the ARM User Executive Committee and other key stakeholders—is expected to move to wider release this spring.
In FY2020, the ARM Data Center is preparing to update its archive plotting tools. It also has big plans for its two high-performance computing clusters, Stratus and Cumulus.
While Cumulus gets upgraded to support planned new work for the Large-Eddy Simulation (LES) ARM Symbiotic Simulation and Observation (LASSO) activity, Stratus will likely start running more value-added products (VAPs). The Atmospheric Emitted Radiance Interferometer Optimal Estimation (AERIOE) and Corrected Moments in Antenna Coordinates Version 2 (CMAC2) VAPs are running on Stratus, which has sped up processing by hours at a time.
Science Products
ARM continues to focus on extending VAPs for field campaigns, based on recommendations it received during the 2017 Triennial Review from an external panel selected by DOE.
Comstock says CMAC2, AERIOE, the VARANAL large-scale forcing VAP, and core ARM Mobile Facility VAPs (defined in the ARM translator plan) will grow to include the 2018‒2019 Cloud, Aerosol, and Complex Terrain Interactions (CACTI) field campaign in Argentina.
CACTI is also an immediate focus for developing B-level data products. These products apply corrections, additional quality control, and calibrations to raw instrument data. In some cases, they also compute geophysical variables.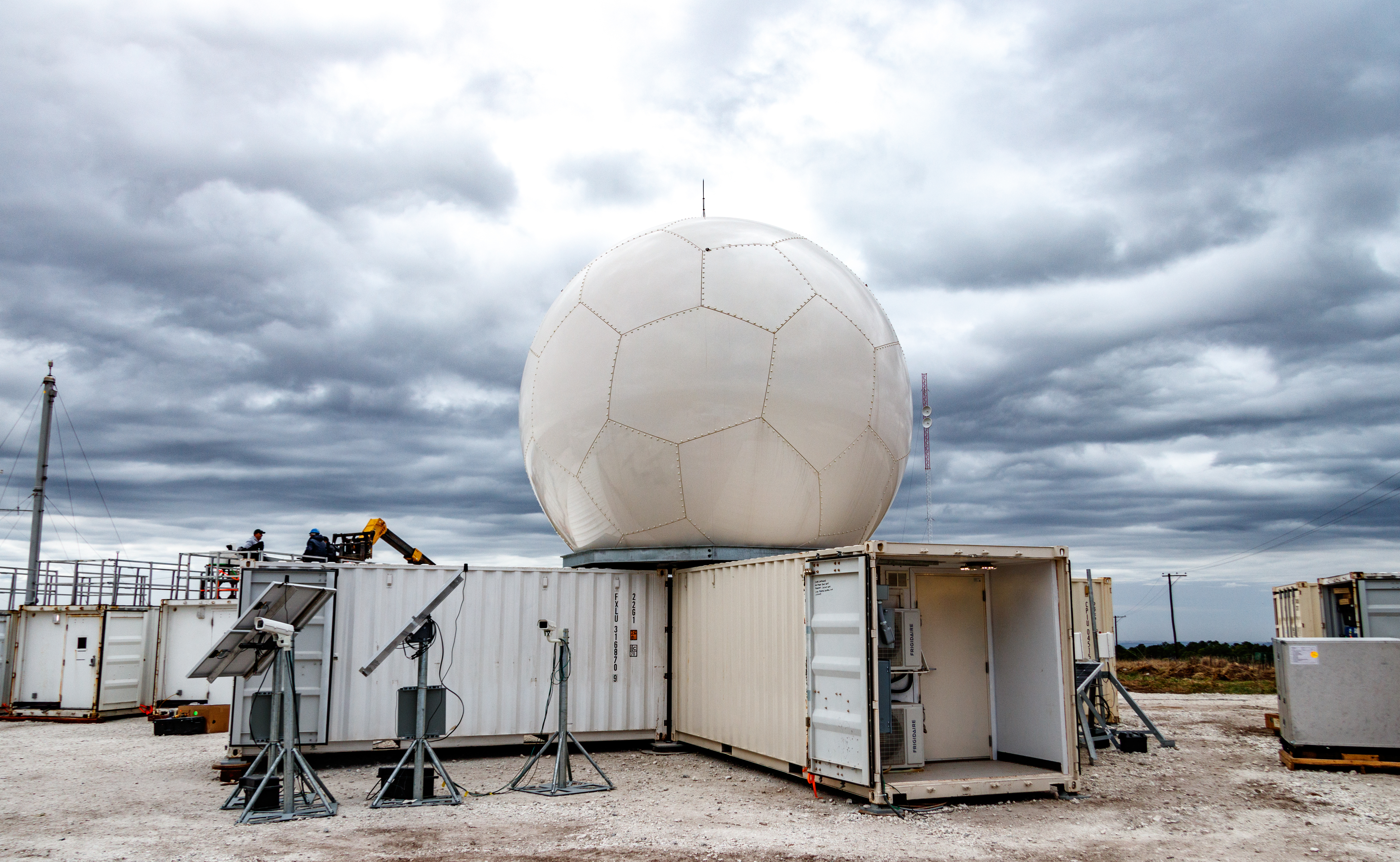 The first set of B-level scanning radar data products should be available this spring from CACTI. The campaign marked the first deployment of the second-generation C-Band Scanning ARM Precipitation Radar.
Deep convection during CACTI is a new scenario of focus for LASSO, which combines high-resolution modeling and ARM observations. The LASSO team is building out its plan to expand the activity to CACTI, including selection of case dates and model configuration.
In FY2019, ARM produced 12 VAPs to help automate or streamline LASSO operations. Some are available through Data Discovery and others through the LASSO data bundles.
Another significant FY2019 accomplishment is the production of B-level data products for aerosol optical properties at all ARM sites. B-level products are also completed for aerosol composition at the SGP and Eastern North Atlantic observatories, and at all Quad-ACSM (aerosol chemical speciation monitor) deployments.
In FY2020, B-level data products are planned for aerosol size distribution. The products will incorporate data from four instruments: the ultra-high-sensitivity aerosol spectrometer, aerodynamic particle sizer, and the regular and nanoparticle versions of the scanning mobility particle sizer.
Other VAP efforts in FY2020 are expected to include:
Stay tuned for more details on these activities.
# # #
ARM is a DOE Office of Science user facility operated by nine DOE national laboratories.