Veteran scientists weigh in on the best ways to break through to the measurements you need
For more than 25 years, important atmospheric data have been collected, processed, and evaluated by multiple national laboratories and then stored by the Atmospheric Radiation Measurement (ARM) user facility, which is funded by the U.S. Department of Energy (DOE).
The ARM Data Center at Oak Ridge National Laboratory in Tennessee currently houses over 1.5 petabytes of raw, processed, and value-added data, along with more than 11,000 data products.
The ARM mission is to collect continuous, 24-hour, real-world, real-time, climate-relevant data that stream in from instruments observing the sun, clouds, wind, atmospheric gases, and the Earth's surface.
ARM keeps those data perpetually in robust and redundant internet and disk storage systems. Such quality-controlled measurements allow scientists to test their predictive climate models against observational data.
The first ARM data were collected in May 1992 at ARM's Southern Great Plains (SGP) atmospheric observatory—55,000 square miles of field and forest in Oklahoma and Kansas situated within a mid-continental bull's-eye of crisscrossing weather systems.
ARM has since grown to include three fixed observatories, along with mobile and aerial facilities. ARM data now come from critical climate regimes all over the world, including in Alaska, Antarctica, the Azores, China, South America, Mexico, Germany, Finland, and more.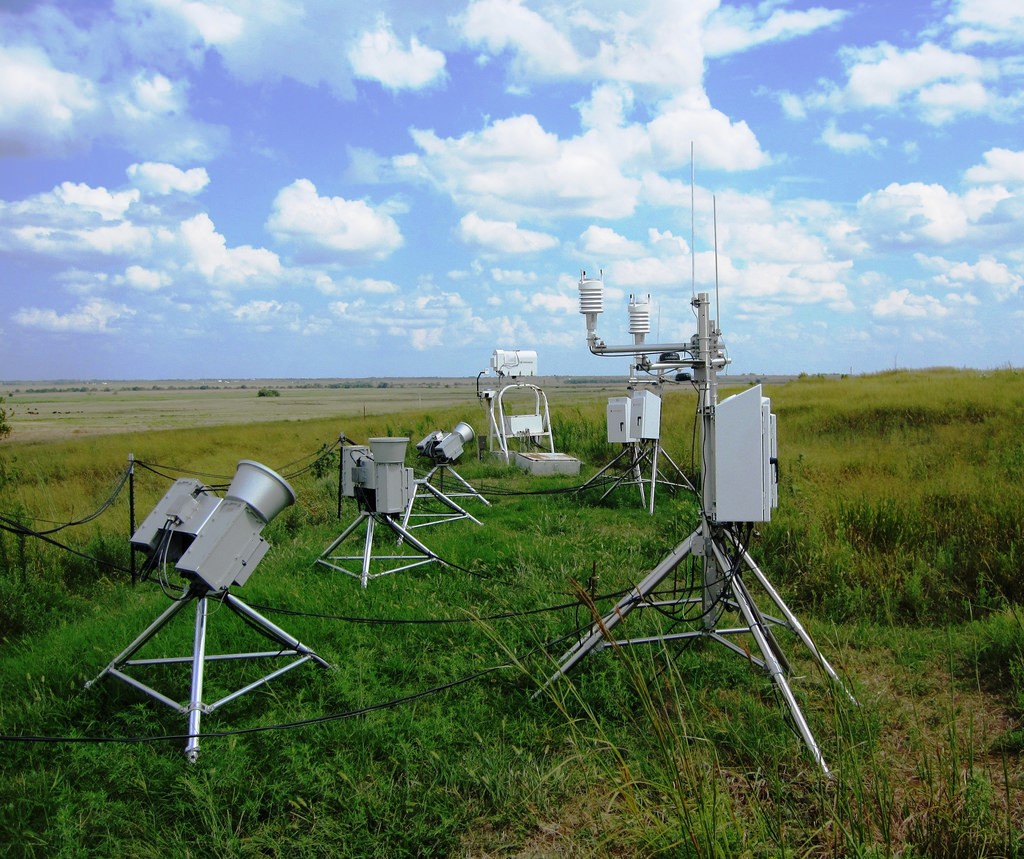 ARM has 400 field instruments, and on an average day, 330 are in operation. Radars, lidars, particle counters, and other devices generate data that are sent to ARM over the internet, or shipped by air on hard drives.
Geophysical and instrument data are processed, compressed, checked for quality, archived, and (often) repackaged into high-end data products available to end users.
For new users, however, accessing just the right ARM data they need can be challenging—especially when they are writing proposals for an ARM field campaign. (Preproposals are due by April 5, 2019.)
ARM veterans offered five tips for first-time ARM data users.
1. Sign on
Finding atmospheric and climate measurements in the ARM Data Center is easier than ever with the newest version of its easily navigable Data Discovery.
"Quickly look at the ARM archive. There are decades of data," says Allison C. Aiken, an atmospheric chemist at Los Alamos National Laboratory in New Mexico. She has been using ARM measurements for eight years and is vice-chair of ARM's User Executive Committee (UEC), which bridges the gap between ARM users and ARM leadership.
Data users who are new to ARM might start with a single site, such as the SGP—"the flagship site," says Aiken.
Once new users search by category—aerosols, atmospheric state, cloud properties, and radiometric measurements—they should look for the "highest level, most processed" B- or C-level data they can find, says Aiken, along with higher-order value-added products that ARM users call VAPs.
2. Search by instruments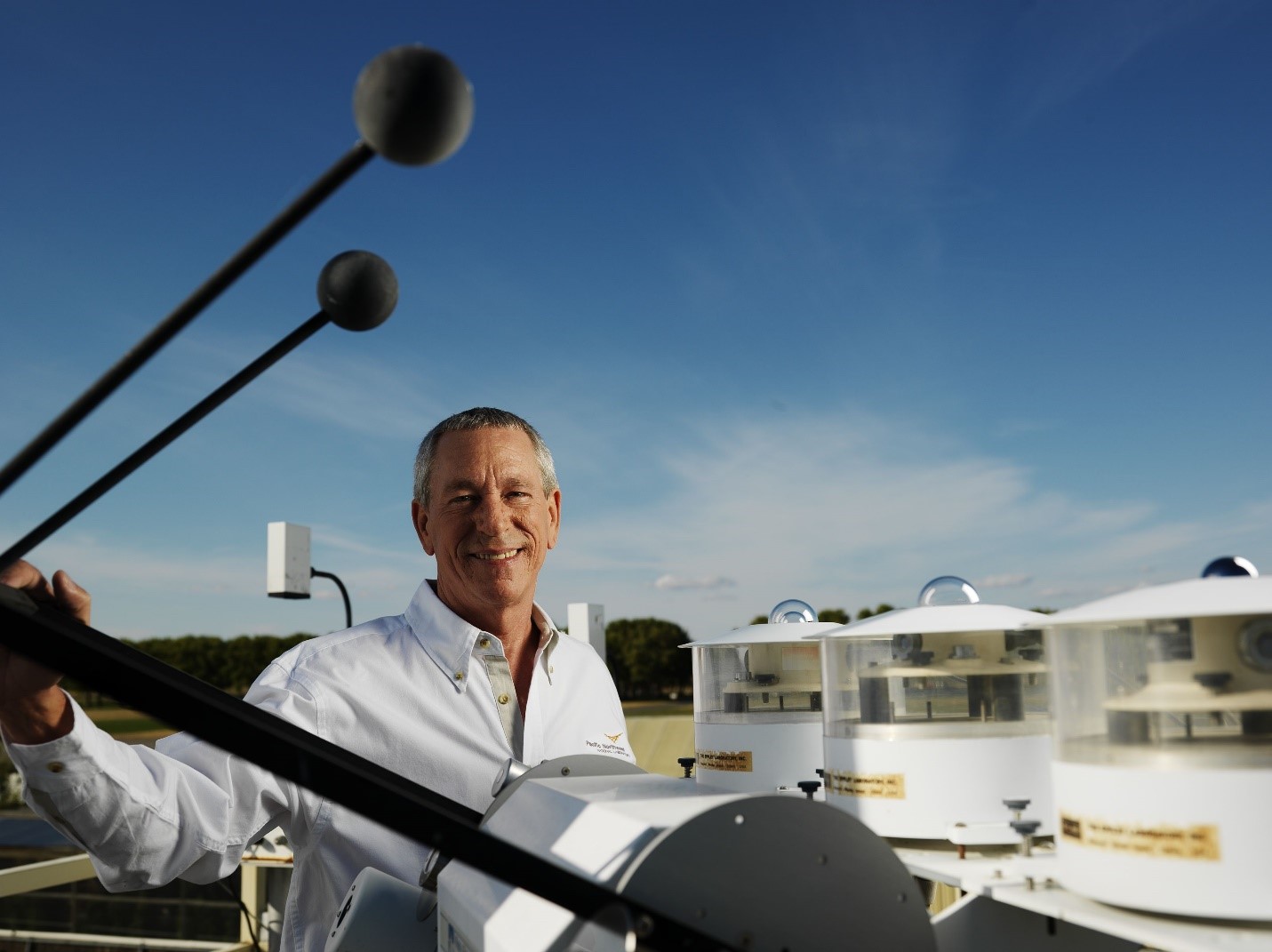 Many veterans working with ARM data offered the same tip: Search by a familiar instrument, and—in particular—reach out to mentors of the instrument systems.
"Give the mentor a phone call and ask about the data, (including) any characteristics or foibles that the user should look out for," advises Charles N. "Chuck" Long, a recently retired expert on Earth's surface radiation energy budget and surface instrumentation. "They are all quality people and happy to talk to you."
ARM has about 40 such mentors, their 20 assistants, and assorted instrument developers who watch over the instruments that support ARM's mission of climate observation.
There may be "intricacies, limitations, or issues" with a given field instrument, says SGP Site Manager Mike Ritsche, who was an ARM instrument mentor from 2000 to 2014. "Creating a good relationship with the mentors will allow (a new user) to gain a better understanding of the instrument and how to maximize the use of the data."
Working largely at their office laptops, mentors monitor how an instrument is performing in the field. They assess and troubleshoot instrument problems. They write and update operational manuals, some of them more than 400 pages long. Mentors work with developers and other experts on data-quality algorithms.
3. Search by field campaign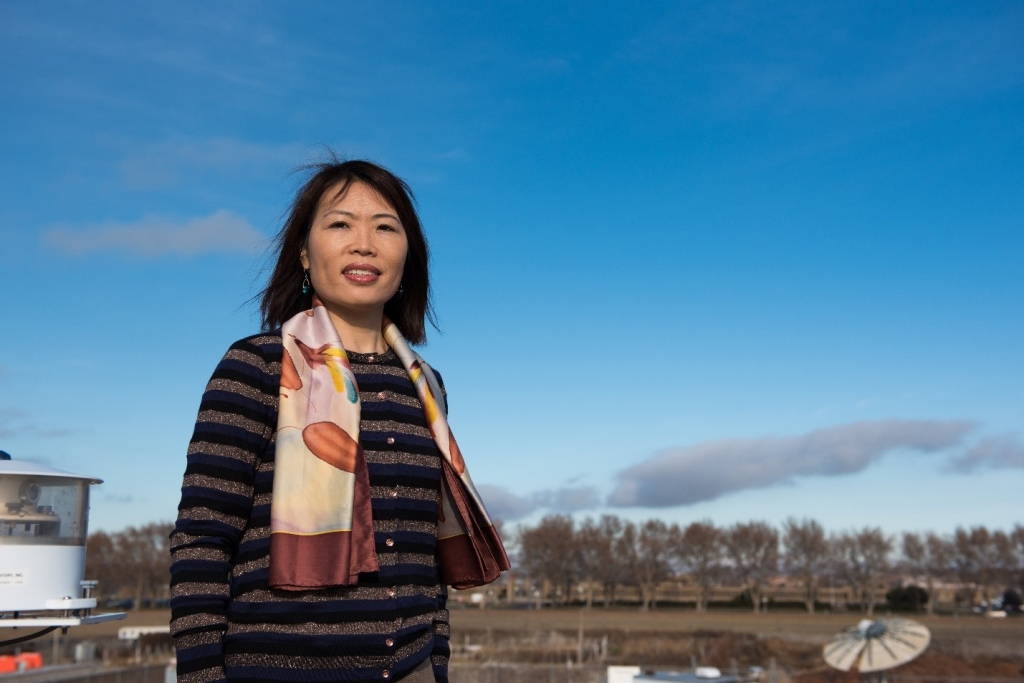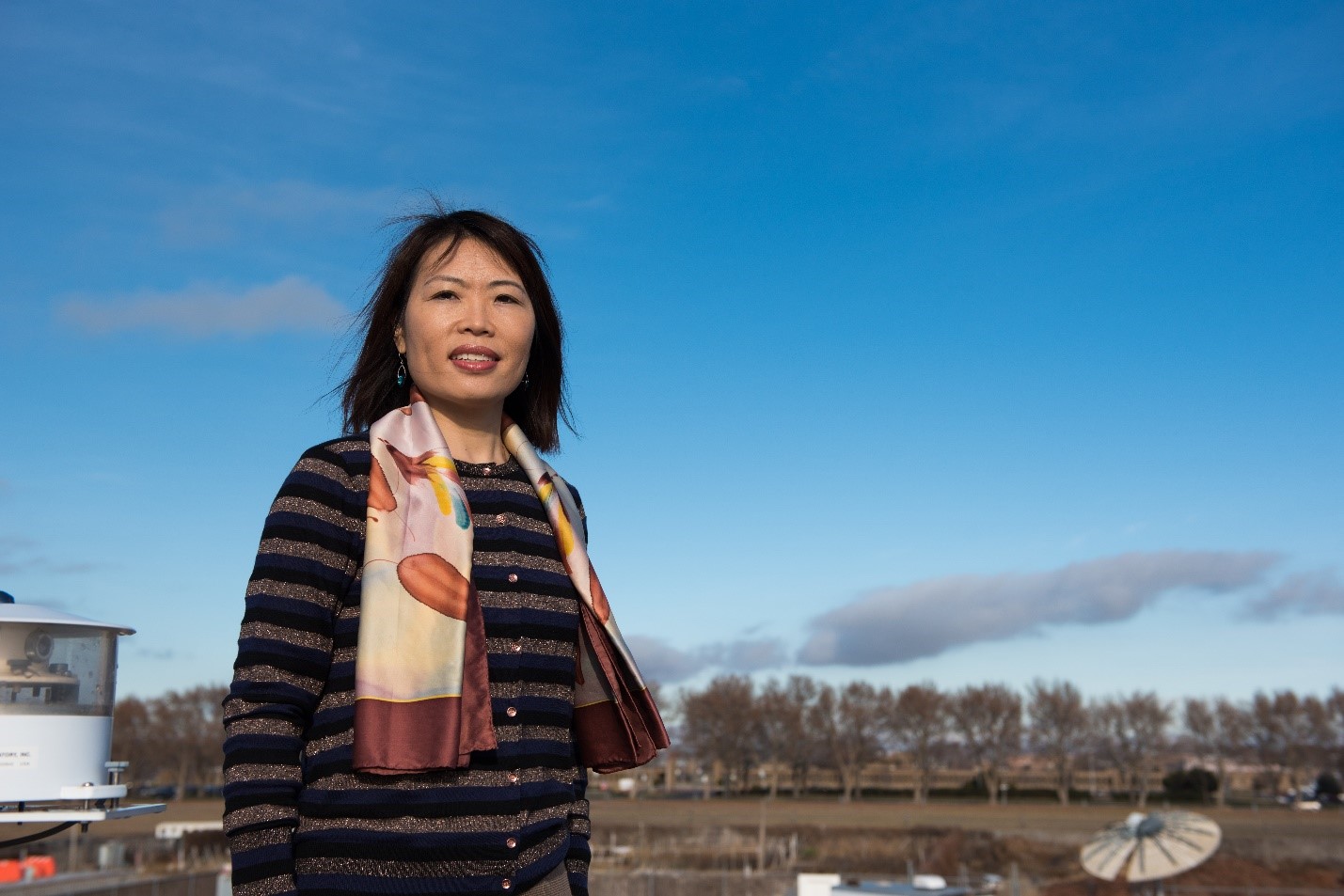 If a prospective user of ARM data has a particular research interest in one climate regime or another, chances are it is represented in the ARM data repository.
ARM's Data Discovery, for instance, offers a portal into 146 field campaigns at the SGP so far, with measurement streams dating back decades.
There are similar portals for datastreams on aerosols, clouds, surface properties (and more) from campaigns at ARM's North Slope of Alaska, Eastern North Atlantic, and Tropical Western Pacific atmospheric observatories—as well as from research campaigns involving the ARM Aerial Facility, the ARM Mobile Facilities, and from non-ARM locations.
"Search by the campaign name directly on the ARM website and scroll down to what kind of data are available," says UEC member Jiwen Fan, an atmospheric scientist at Pacific Northwest National Laboratory in Richland, Washington. (She joined her first ARM campaign a decade ago.)
"If you cannot find the data you need," she adds, "it's a good idea to contact the field campaign's principal investigator, since some of the processed or retrieved data may not be uploaded to the ARM archive."
More generally, Fan advises new ARM data users to peruse the ReadMe document for each data set, and to contact the data developer "to better understand the caveats of the data." (ReadMe documents for each data set are created by using the ARM data product registration submission tool.)
At the same time, adds Fan, "use the visualization tool to navigate the data first, if possible, before downloading."
4. Sign up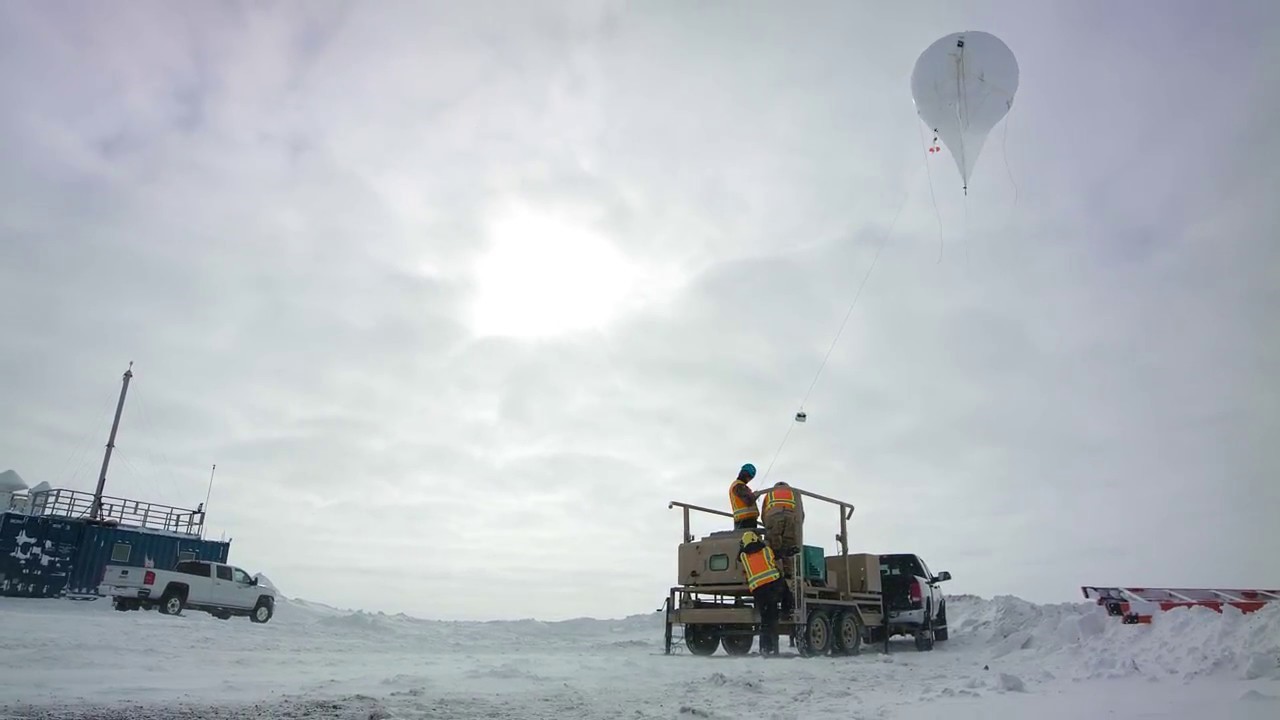 "Sign up for data downloads," advises Erika Roesler, an atmospheric scientist at Sandia National Laboratories in New Mexico. She is an experienced user of data from two Sandia-managed observation sites: Barrow (known officially as Utqiaġvik) and Oliktok Point in northern Alaska.
At the same time, she adds, sign up to receive the monthly newsletters from both ARM and DOE's Atmospheric System Research (ASR) program. Any ARM data user, new or old, can submit a presentation, report, or publication highlight to the ARM or ASR website and it may appear in an upcoming newsletter.
Roesler also urges new ARM data users to "ask questions," and use the "Ask Us" form in the footer of the arm.gov website. Sometimes the simplest steps are the best.
Giri Prakash, ARM Data Services manager, says any "Ask Us" inquiry—or an email directly to adc@arm.gov—"not only sends email to the (ARM Data Center) leads, but also creates a ticket in our project management tool."
It's important to stress it's OK for new ARM users to ask questions, says UEC member Courtney Schumacher, a 15-year professor of atmospheric sciences and radar meteorology at Texas A&M University. "If they ask (someone who) doesn't know the answer, I guarantee that person will ask someone who does!"
5. Attend a meeting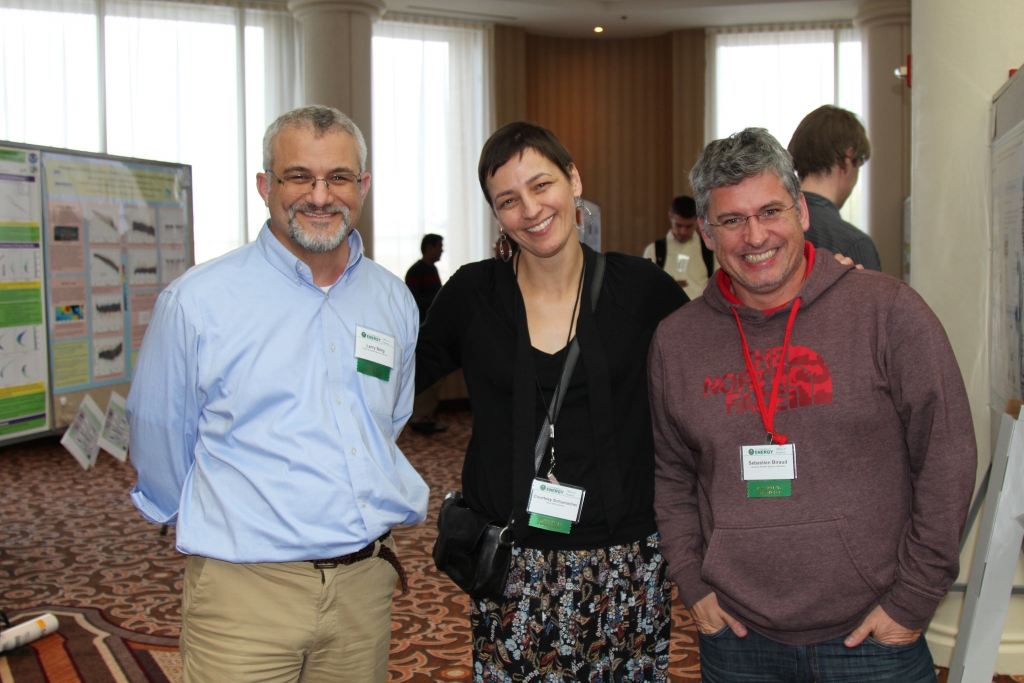 Roesler and others state the obvious and the important: Go to a meeting where ARM users reach out to data-access novices.
In particular, watch out for ARM data events at the annual Joint ARM User Facility/ASR Principal Investigators Meeting. The 2019 meeting will be held from June 10 to 13 in Rockville, Maryland.
Roesler has been an ARM data user since her graduate school days—"and a fan ever since," she says.
She served as the designated "young investigator" representative on the UEC. The committee's members reach out to scientists whose work could benefit from ARM data.
"I would encourage early career people to be vocal and to seek help from the User Executive Committee," says Roesler. "Everybody's very approachable and helpful."
Prakash travels widely to assess the ARM user experience, to pursue next-generation data storage strategies, and to give talks on how to use ARM data.
"It's my passion," he said of managing a decades-old trove of weather and climate measurements that is being added to every day. "This is big science we are supporting."
# # #
ARM is a DOE Office of Science user facility operated by nine DOE national laboratories.