A radar meteorologist drawn to convective clouds has a knack for open-source programming and the gift of gab
Editor's note: This is the fourth article in a new series of profiles on members of the ARM User Executive Committee (UEC).
Scott Collis has skiing to thank for his passion for meteorology.
While living in Canberra, Australia, as a doctoral student, Collis wanted to know when conditions would be ripe for getting in some snow days on the slopes two hours away.
"I actually got very good at reading weather models, understanding our local meteorology, and it was just a really fun thing that I ended up turning into my job by joining our national weather forecaster in Australia," says Collis.
These days, Collis has many jobs. For more than a decade, he has been an atmospheric scientist at Argonne National Laboratory in Lemont, Illinois. Since November 2019, he has led the Geospatial Computing, Innovations, and Sensing department within Argonne's Environmental Science Division. He is also a senior fellow at the Northwestern Argonne Institute of Science and Engineering.
Collis is also in a long-term, mutually fruitful relationship with the Atmospheric Radiation Measurement (ARM) user facility.
As a data translator for ARM, a U.S. Department of Energy (DOE) scientific user facility, he oversees the development of value-added products from precipitation radar data. He is also the creator and science lead of the Python ARM Radar Toolkit (Py-ART), an open-source package for working with weather radar data in the Python programming language. ("Open source" means that the original code is available for anyone to use or change.)
In January 2021, Collis began serving as an elected member of ARM's User Executive Committee (UEC). Members representing a range of scientific themes share user needs with ARM management; Collis represents precipitation processes.
In addition, Collis leads one of four recently formed subgroups to address new and continuing UEC efforts. His subgroup is focused on undergraduate outreach with an emphasis on increasing the diversity of future ARM users.
Having taken a nontraditional route into his current posts, Collis embraces the outsider view he brings to the UEC. "That frankly will be the role that I'll play is trying to help ARM look outside itself for the answer to ARM's challenges, not just to other programs in the climate and weather enterprises, but even into how things are done in private industry."
Early Days
"Working on the data from TWP (ARM's Tropical Western Pacific observatory) and with the knowledge of tropical meteorology that exists at the Australian Bureau of Meteorology still was the most scientifically satisfying thing I've ever done."
Collis is a native Aussie, born in Perth on the southwestern coast. His family moved east to Sydney when he was 5. Collis stayed there until he completed his undergraduate degree in physics at the University of Sydney in 1999. He then moved about 180 miles southwest to Canberra, Australia's capital, to study high-temperature plasma physics at the Australian National University (PhD, 2007).
Switching career directions after completing his PhD work, Collis then went farther south to Melbourne to become an operational weather forecaster at the Australian Bureau of Meteorology (BOM).
After getting a graduate diploma in meteorology from the BOM's teaching center in 2007, he made his "first foray into atmospheric science," taking a postdoctoral researcher position with the bureau.
Under the supervision of ARM collaborators Alain Protat and Peter May, Collis studied thunderstorms using remote sensing data from ARM's Tropical Western Pacific (TWP) site in Darwin to the north. ARM established the Darwin site in 2002 in collaboration with the BOM.
"Working on the data from TWP and with the knowledge of tropical meteorology that exists at the Australian Bureau of Meteorology still was the most scientifically satisfying thing I've ever done," says Collis.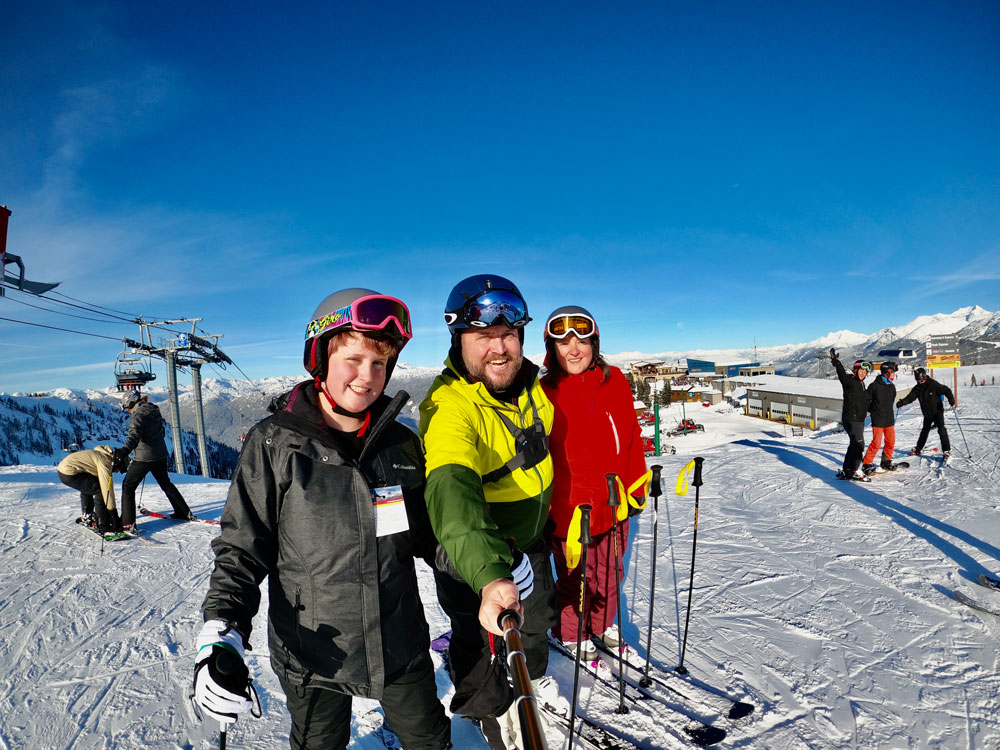 His work caught the attention of then-ARM Operations Manager Doug Sisterson, who was based at Argonne. ARM needed someone to develop data products for new radars that would soon come online.
When Collis asked his wife, Louise, what she thought about their family moving to the Chicago area, she said, "That sounds like an adventure."
Collis started at Argonne in May 2010, and the adventure continues to this day for him, his wife, and their child, River, now 16 years old.
Collis' connections to TWP data also endure. In particular, he is fond of data from the 2006 Tropical Warm Pool – International Cloud Experiment (TWP-ICE), which took place around Darwin. This BOM-ARM collaboration explored convection leading to the formation of tropical cirrus clouds.
Using TWP-ICE data, Collis co-wrote a pivotal 2013 paper looking at vertical motions in the atmosphere.
In addition, he has worked on TWP-ICE observational and modeling studies with researchers such as Adam Varble, also a current UEC member.
Campaign Trail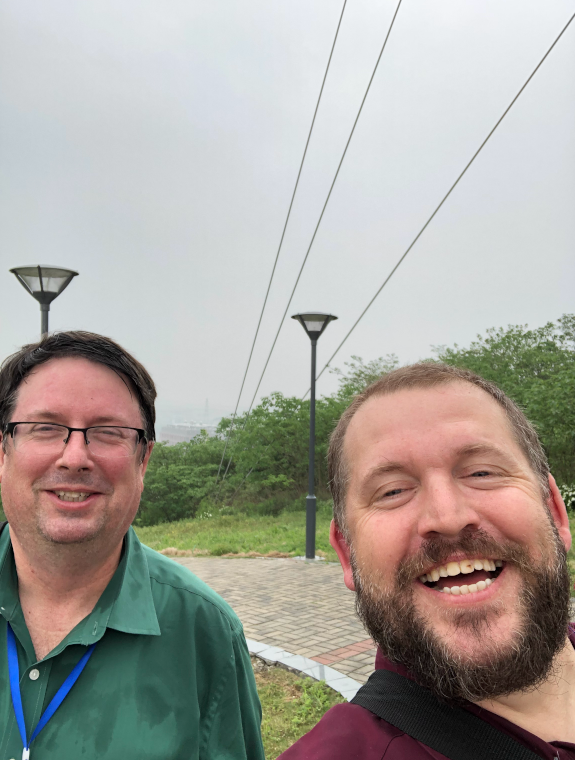 In 2011, Collis participated in his first major ARM field campaign, the Midlatitude Continental Convective Clouds Experiment (MC3E) at ARM's Southern Great Plains atmospheric observatory. During MC3E, Collis set up real-time radar data displays to help direct aircraft in collecting measurements.
"We used MC3E as the gold standard for improving our precipitation retrievals using the X-band radar network," says Collis. He worked on this with MC3E co-investigator Scott Giangrande, a researcher at Brookhaven National Laboratory in New York, and ARM Data Quality Office employee Adam Theisen, now ARM's instrument operations manager at Argonne.
"MC3E created the most comprehensive data set for the 3-dimensional-plus-time study of the structure of Great Plains storms and Great Plains convection, so it's still producing great science today," says Collis.
The 2021–2022 TRacking Aerosol Convection interactions Experiment (TRACER) reunites Collis with MC3E's lead scientist, Michael Jensen from Brookhaven Lab. Jensen is the principal investigator for TRACER, and Collis is a co-investigator and the campaign's forecasting lead.
Before TRACER starts in October in the Houston, Texas, area, Collis is working on practice forecasting exercises with university students, professors, and local National Weather Service staff.
"All skill levels are welcome," says Collis. "We will find a role for anybody who is willing to put in the time."
For Collis, TRACER represents an exciting return to his career roots. He forecasted for the Queensland Cloud Seeding Research Program, a joint effort between the BOM and the U.S. National Center for Atmospheric Research, during the 2008–2009 wet season.
"Being there and forecasting for a weather event during the field program creates an indelible impression of that event in your mind and makes the analysis and science that you do following that not only much easier but a lot more fun," says Collis.
If COVID is not an issue, Collis anticipates being able to travel to Houston in the summer of 2022 for some convective fun firsthand during TRACER.
Collis is also a co-investigator for the Surface Atmosphere Integrated Field Laboratory (SAIL) campaign, scheduled from September 2021 to June 2023 around Crested Butte, Colorado. A first-time ARM principal investigator, Daniel Feldman from Lawrence Berkeley National Laboratory in California, is leading SAIL.
Feldman and Collis—both UEC members—are working to shore up requirements for a Colorado State University X-band radar that will operate in the East River Watershed. The radar will link what researchers see to the surface and subsurface.
"SAIL gives us a unique opportunity in putting a research radar in that valley where we're able to look at the full hydrological cycle of rainfall and snowfall in mountainous terrain," says Collis.
He and Feldman co-convened a SAIL-themed breakout session during the June 2021 Joint ARM User Facility/Atmospheric System Research (ASR) Principal Investigators Meeting.
Open Science and Artificial Intelligence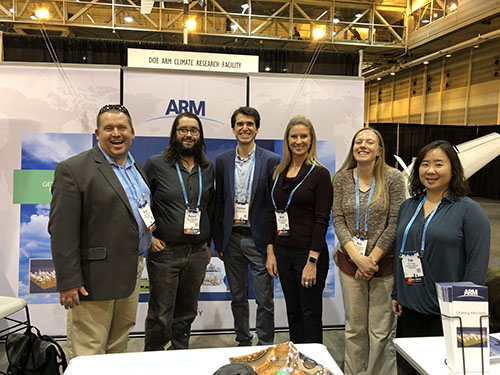 The seeds for another interest—open-source programming—were planted early. Growing up, Collis thought he would go to school for a computer science degree before physics pulled him in as an undergraduate, but his interest in computers remained.
Collis worked in a traditional closed-science programming environment when studying for his PhD, then began using the Python language with the BOM.
Attending scientific conferences after moving to the United States opened Collis' eyes to the open-source community. The conferences inspired him to approach Argonne and DOE/ARM leadership about releasing his own code working with weather radars as an open-source package.
The first release of Py-ART came out in 2013. Now, Collis estimates many hundreds of Py-ART users, including within industry and government organizations worldwide. At last count, 197 academic publications used Py-ART.
Also, 40 people have contributed code to Py-ART, some of which is used in ARM value-added products.
"It's a great way for us to get the knowledge that we're generating in ARM about radar meteorology into the rest of the community and bring knowledge into ARM," says Collis.
Collis is co-organizing the virtual Scientific Computing with Python (SciPy) conference in July 2021. Later in the year, he and Theisen are planning a webinar on open science for the ARM/ASR community.
Collis is also interested in how artificial intelligence can help solve challenges in atmospheric science. He calls himself the "chief science evangelist" for the Sage project, funded by the National Science Foundation. The goal of Sage is to build a sensor network based on edge computing—a way to analyze data near where they are collected instead of sending them to supercomputers. A sister project to Sage, ARMing the Edge, is looking at how edge computing could be applied within ARM.
Collis and Argonne colleague Nicki Hickmon, ARM's associate director for operations, are on the core team for the Artificial Intelligence for Earth System Predictability (AI4ESP) initiative. This initiative is a collaboration between DOE management and national laboratories.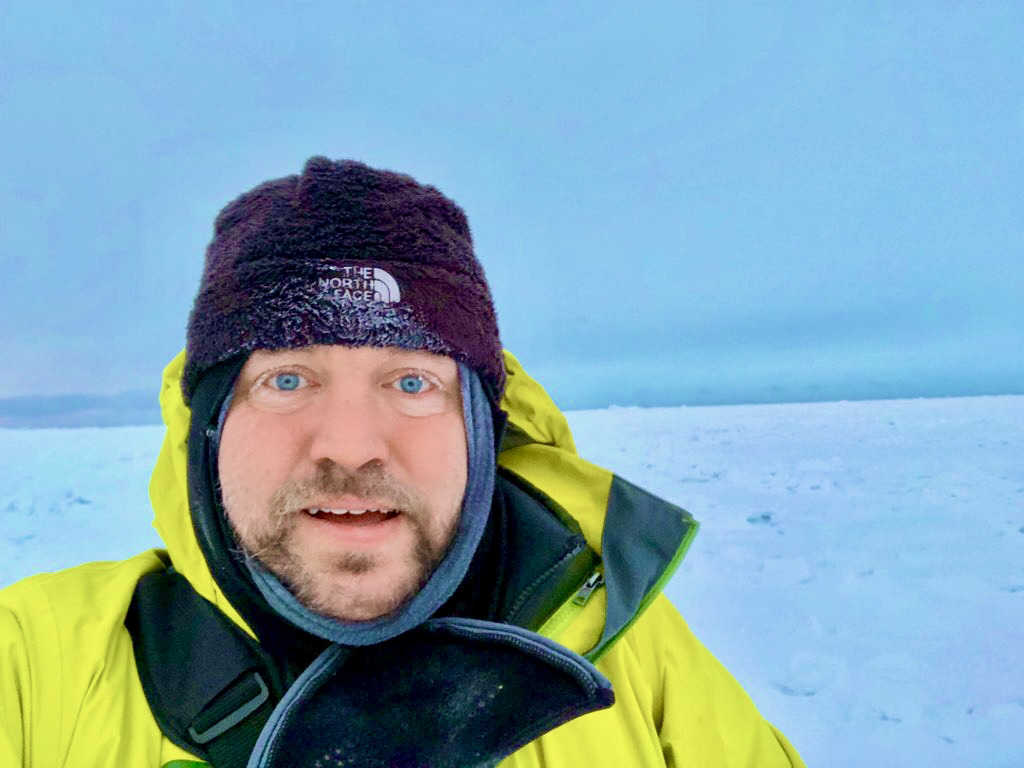 "The vision for AI4ESP is we want to find those linchpin applications for artificial intelligence such that, if funded and encouraged, they would bring about a radical improvement in our ability to predict Earth's climate system," says Collis.
A recent AI4ESP call for white papers brought in 155 submissions and has already led to new partnerships between AI experts and researchers who want to apply AI in their science.
The Power of Communication
Collis is drawn to public speaking and science outreach, which combine some facets of his parents' professions. Collis' mother was a special education teacher, and his father was a television journalist. As a youth, Collis used to help his father film stock footage for his reporting segments.
In 2013, he got some more practice interacting with the media when Popular Science magazine named him one of its "Brilliant 10" scientists and engineers for his open-source work to improve earth system models. Also that year, he participated in a science communication workshop presented by the Alan Alda Center for Communicating Science and the Kavli Foundation. Collis calls the workshop "life-changing."
"It really helped me communicate our science and remove the burden of jargon in my speaking," he says. "That made me a much better speaker and communicator of what we do."
In 2019, Collis added a new role to his résumé: budding media personality.
"Being open with your science and communicating your science, being inclusive and open to new ideas, it's amazing the doors that having that kind of attitude opens up."
A series of blog posts he wrote about his wintertime trip to Alaska attracted the interest of WBEZ, a Chicago-area public radio station. The station asked him to come in and talk about the frigid cold that followed him back to Chicago from Utqiaġvik (formerly Barrow), home of ARM's North Slope of Alaska atmospheric observatory.
Now Collis records segments every other week for WBEZ and occasionally discusses Chicago and climate on the television program "Chicago Tonight," which airs on PBS station WTTW. He also just participated in a Vox podcast on clouds, released in May 2021.
"Being open with your science and communicating your science, being inclusive and open to new ideas, it's amazing the doors that having that kind of attitude opens up," he says.
Like a skier weaving down a mountain, Collis savors the twists and turns of his career. Through it all, there is a constant.
"ARM is the mother ship," he says. "I always come back to ARM."
Read more profiles of UEC members.
# # #
ARM is a DOE Office of Science user facility operated by nine DOE national laboratories, including Argonne National Laboratory.