The UEC is eager to engage with you. This is a quarterly message from the UEC Chair.
New Year, New Members, New Goals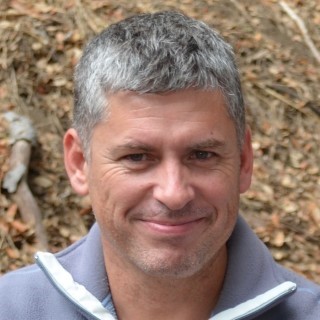 Hello! This is my first "From the UEC Chair" message. The UEC is the User Executive Committee, which is the official voice of the Atmospheric Radiation Measurement (ARM) user community with the user facility's management. I am excited as the new chair to continue toward goals the committee has been working on—and to bring in some new ideas.
We held our first meeting January 18, 2019, with both new members and those rotating off. This was a good way to share what it means to serve on the UEC, and discuss where the committee is and where we want to go in the coming year.
The major topics we want to focus on in the next two years are:
Increase opportunities for UEC members to talk about ARM—and interact with users—at meetings in both the U.S. and internationally.
Reach out to scientists and organizations outside the Atmospheric System Research (ASR) program, a longtime part of the ARM user community. Examples include scientists with the University Corporation for Atmospheric Research (UCAR) and Global Atmosphere Watch (GAW) of the World Meteorological Organization.
Focus on ARM datastreams. The UEC regularly gives feedback on Data Discovery, ARM's portal for accessing more than 25 years' worth of data, and will be advocating for data epochs—easily identifiable periods of high-quality data.
Follow up on how to best capture and communicate measurement uncertainties and data quality, as well as soliciting feedback on data product needs.
We also want to hear more from you—the ARM users. We will help develop a process for user surveys to gather input to determine what is working in ARM and what can be improved. We are looking into hosting another networking lunch at the 2019 Joint ARM User Facility/ASR Principal Investigators Meeting for those new to ARM/ASR.
Much of the groundwork for these initiatives was set by the previous chair and UEC members. I want to extend my thanks to Larry Berg for his service as UEC chair over the past two years, as well as all the members who stepped down. ARM is better and stronger thanks to you.
Congratulations also go to Allison Aiken, Los Alamos National Laboratory, who was elected as vice-chair and will serve in this role for the next two years before becoming the chair of the committee.
While I can be a little hard to get ahold of, I do take my role on the UEC seriously and want to represent you. Please don't hesitate to contact me and let me know your thoughts.
Sébastien Biraud