Researchers may submit preproposals for new missions or request to analyze aerosol samples collected on tethered balloon flights
The Atmospheric Radiation Measurement (ARM) user facility has two proposal calls open simultaneously for its tethered balloon systems (TBS).
ARM is now accepting preliminary proposals for TBS missions while also participating in a joint call with the Environmental Molecular Sciences Laboratory (EMSL). Through the ARM/EMSL call, researchers can use EMSL instruments and analyze aerosol samples collected on ARM TBS flights.
Both calls are for fiscal year 2024 (FY2024).
The due date to submit preproposals for ARM TBS missions is the same as the deadline to submit letters of intent for the ARM/EMSL joint call: February 9, 2023.
About the ARM/EMSL and ARM-Only Calls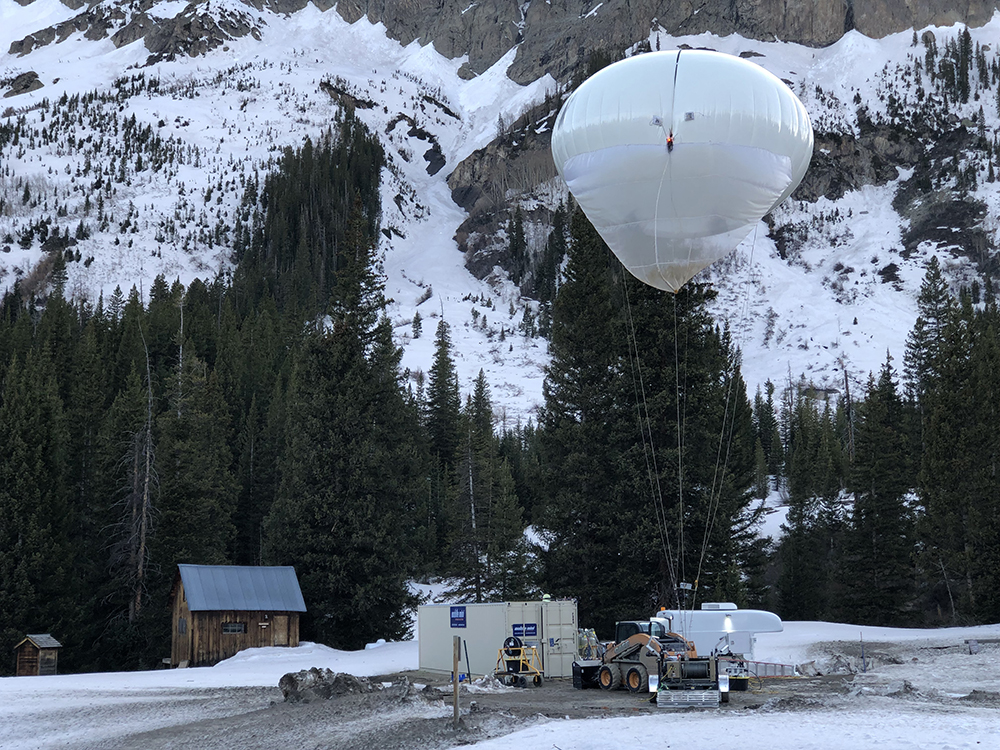 ARM and EMSL are seeking collaborative research applications through the Facilities Integrating Collaborations for User Science (FICUS) program. The FICUS program was established in 2014 to encourage and enable ambitious research projects integrating the expertise and capabilities of multiple user facilities.
The FICUS opportunity will enable researchers to capture aerosols during ARM TBS flights and analyze the physical, chemical, optical, and microphysical properties of aerosols using multimodal microscopy, spectroscopy, and advanced mass spectrometry techniques at EMSL.
Proposed research should investigate aerosol processes, aerosol-cloud interactions, or land-atmosphere processes toward improved earth system models.
Proposed research on aerosol-cloud interactions may focus on the impact of aerosols on warm or cold cloud formation and evolution. Proposals focused on land-atmosphere processes should relate to the study of terrestrially emitted volatile organic compounds (VOCs) and aerosols; investigate the physical, chemical, optical, and microphysical properties of aerosols such as aerosol mixing state or phase state; and develop process-level understanding of the formation, transport, and evolution of aerosols.
Proposals that seek to understand the transport and deposition of atmospheric nutrients such as dust and biological particles, size-resolved chemical composition of aerosols, and VOCs in different atmospheric conditions are also of interest.
EMSL has developed an aerosol impactor, the automated Size- and Time-resolved Aerosol Collector (STAC), and a new time-resolved bulk aerosol collector (TBAC) to fly as guest instruments on ARM's TBS. The STAC is a sampler that collects aerosol particles in the size range of 0.07-2.3µm. The current version of the STAC can sample up to 20 different altitudes per flight. Meanwhile, the TBAC collects total aerosols either on quartz or Teflon filters for various bulk chemical analyses.
In fiscal year 2023 (FY2023), ARM plans to conduct TBS missions with the STAC and TBAC at the Southern Great Plains (SGP) atmospheric observatory and in support of the Surface Atmosphere Integrated Field Laboratory (SAIL) field campaign near Crested Butte, Colorado. FICUS applicants may propose to analyze samples from past missions or from missions already planned for FY2023. It will not be possible to support requests for additional measurements for FY2023.
In addition, for both the ARM/EMSL FICUS and ARM-only calls, applicants may propose FY2024 TBS missions for the SGP, the North Slope of Alaska (NSA) atmospheric observatory, or the new observatory deployment in the Bankhead National Forest (BNF) in northwestern Alabama planned to begin in late FY2023.
Proposals requesting the STAC or TBAC must be submitted to the ARM/EMSL FICUS solicitation.
For the FICUS call, a letter of intent is required to facilitate the planning of the peer-review process, ensure alignment of proposals to ARM and EMSL missions and capabilities, and assist users in building strong proposals. Letters of intent are due by 8 p.m. Eastern time February 9, 2023. Get guidance for submitting your letter of intent.
Proposals not requiring the STAC, TBAC, and EMSL analysis will follow the review procedure outlined for ARM TBS field campaigns and must be submitted through ARM's Propose a Field Campaign page.
Parameters for Proposing New TBS Missions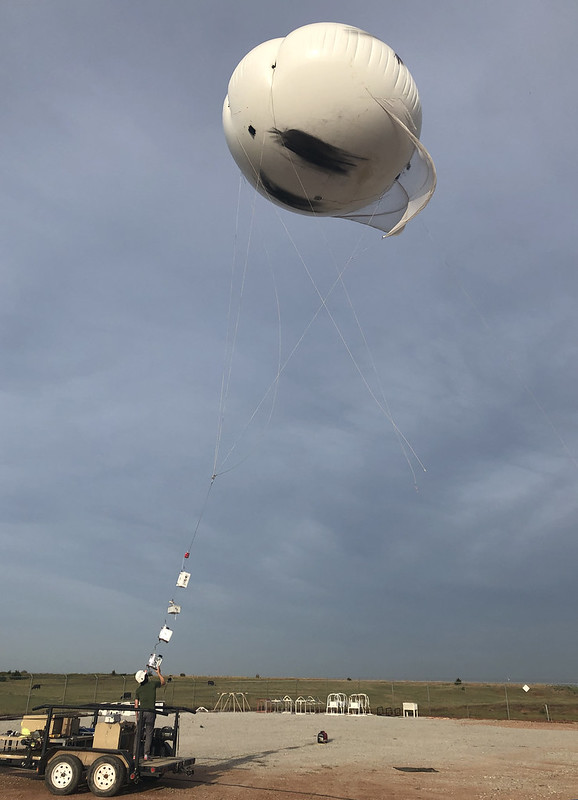 TBS missions are typically up to 10 days in length, and ARM is planning to fly approximately six to eight missions during FY2024.
A standard mission involves a single tethered balloon carrying baseline ARM instruments. Investigators proposing for either call are asked to propose no more than four missions, and requests for multiple missions should be well justified.
In most locations, the balloon must remain in clear air and below the base of nearby clouds. TBS flights are restricted to daytime operations and maximum altitude limits, and an individual flight typically lasts from a few hours to approximately eight hours with varying flight profiles.
ARM is seeking permissions for operations at the NSA and the BNF and will revisit the feasibility of operations at these locations at the full proposal stage.
In addition to the restrictions noted above, it is expected that the maximum altitude for operations at the NSA would be 3,000 feet.
Proposals for new TBS missions in FY2024 should provide details regarding mission expectations, including:
critical measurements
the flight location (SGP, NSA, or BNF)
season or seasons
time of day
desired altitude
the number and duration of flights required
desired meteorological conditions during the flight
whether fixed-altitude flights or profiles would be more appropriate for their science goals.
Proposals for flights of non-baseline ARM instruments or guest instruments will also be considered but will need to be reviewed in consideration of payload constraints. See the ARM TBS proposal guidance and timeline of upcoming TBS flights.
FICUS decisions and invitations for full proposals will be sent by February 22, 2023. For the ARM-only call, decisions and invitations for full proposals will be sent by the end of February 2023.
Projects will begin October 1, 2023.
# # #
ARM is a DOE Office of Science user facility operated by nine DOE national laboratories.