User facility honors ARM staff for the fourth consecutive year
The fourth annual Atmospheric Radiation Measurement (ARM) Service Awards were presented October 25, 2022, at a ceremony in Rockville, Maryland. Two individuals and four teams received awards for outstanding service to ARM and its users.
It was the first time that ARM announced the winners in person since 2019 because of the COVID-19 pandemic.
ARM Director Jim Mather revealed the awardees at the 2022 Joint ARM User Facility/Atmospheric System Research (ASR) Principal Investigators Meeting. Some winners were at the meeting in person, while others attended virtually.
The call to ARM staff to nominate their colleagues went out in September. In addition, ARM asked the broader community to nominate staff from the user facility.
The ARM Infrastructure Management Board received nominations for 20 individuals and 11 teams, then reviewed the nominations and selected the honorees.
"All ARM staff work hard to provide data to our science users, but we often hear ARM staff or members of the science community call out extraordinary examples of service," says Mather. "It is a pleasure each year to recognize individuals and teams who have gone above and beyond what was required to support ARM and our users."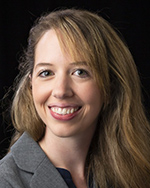 In selecting from among the many excellent nominations, members of ARM's management team consider factors such as effort to overcome adversity, attention to safety, exhibition of key traits such as courage or integrity, overall impact, and working across institutions.
This year's winners were:
Hannah Collier, a metadata specialist from Oak Ridge National Laboratory (ORNL) in Tennessee, for the leadership and creative solutions she has used to make important historical data more accessible to the community. Data are freely available in ARM's Data Discovery.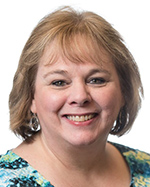 Kim Stewart, a technical administrator from Pacific Northwest National Laboratory (PNNL) in Washington state, for her excellence in leading the implementation of the ARM Document Repository, which has been critical in making documents available to ARM staff and users in a single environment. (Staff and users can access the repository with their ARM username and password.)
Mitchell Broughton, Wade Darnell, Kyle Dumas, Sarah Fillmore, Jeremy Gann, Brad Perkins, and Harold Shanafield of the Asset Management Tool development team for facing many challenges and managing considerable pressure to deliver this system linking ARM's property tracking with data processing.
Broughton, Darnell, Dumas, Gann, and Shanafield are at ORNL. Fillmore is at PNNL, and Perkins is from Los Alamos National Laboratory (LANL) in New Mexico.
RaeAnn Cook, Dari Dexheimer, Casey Longbottom, Brent Peterson, Carlos Ruiz, Steven Storch, Matthew Tezak, Gabbi Whitson, and Tristin Zimmer, members of ARM's tethered balloon operations team, for excellent performances, often in challenging conditions, throughout a busy schedule while paying careful attention to safe operations, science needs, and preservation of helium to deliver a valuable year of profile data. The team is based at Sandia National Laboratories in New Mexico.
In the spring and summer of 2022, flights took place at ARM's Southern Great Plains atmospheric observatory in Oklahoma and during field campaigns in Colorado and Texas.
Daniel Bahrt, Jimmy Flynn, Kate Kramer, Louis Medina, David Oaks, Nadia Partida, Ana Gabriela "Gabi" Pessoa, Hannah Ransom, Mark Spychala, Eugenia Velasco, and Nathan Wales, members of the operations team for the recently concluded TRacking Aerosol Convection interactions ExpeRiment (TRACER), for an exceptional job of managing the ARM sites and instruments and dealing with the many challenges that faced this deployment.
The TRACER campaign near Houston, Texas, was twice delayed because of the pandemic. Once operations began in October 2021, the team worked through rain, heat, and dust to keep instruments collecting data for a full year.
A group from LANL managed TRACER operations at three ARM sites with support from Hamelmann Communications and the University of Houston.
Brandon Androes, Peter Argay, Vagner Castro, Ya-Chien Feng, Karen Johnson, Andrei Lindenmaier, Edward Luke, Alyssa Matthews, and Tim Wendler, members of the TRACER radar engineering and operations team, for tackling a challenging campaign with perseverance and collaboration to keep the instruments performing well through the critical intensive operational period from June through September 2022.
Androes works for ARM at the Southern Great Plains observatory. Argay is at LANL, while Johnson and Luke are from Brookhaven National Laboratory in New York. Castro, Feng, Lindenmaier, Matthews, and Wendler are at PNNL.
Learn more about the honorees and see the full list of nominees in this presentation.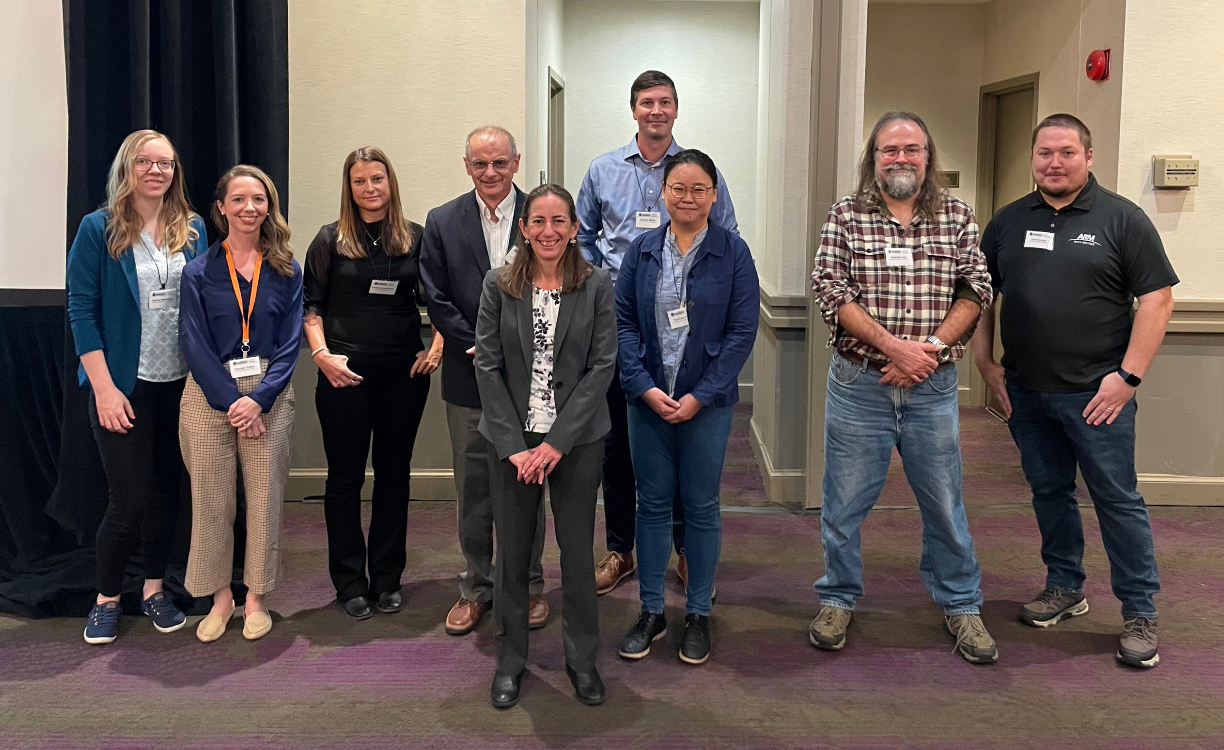 # # #
ARM is a DOE Office of Science user facility operated by nine DOE national laboratories.