Editor's note (December 20, 2021): Registered in-person and virtual attendees of the 2021 American Geophysical Union (AGU) Fall Meeting can log in to the meeting platform to view posters and recorded presentations until February 28.

The 2021 American Geophysical Union (AGU) Fall Meeting offers a hybrid (in-person/virtual) format that allows attendees the chance to attend remotely if they are unable to travel to New Orleans, Louisiana. Virtual-only town halls are scheduled from December 6 to 9, and hybrid sessions are December 13 to 17.
With content spread out over two weeks to accommodate participants in person and those attending virtually, it might feel overwhelming to plan your AGU schedule. We make it easy for you to find ARM-relevant science during the meeting.
Below is a list of ARM-related AGU meeting highlights (all times Central). Information is subject to change; please check the AGU Fall Meeting website for the most up-to-date information. Follow us on Twitter (@armnewsteam) and Facebook (@arm.gov) for a real-time guide to relevant activities using the hashtags #ARMAGU and #AGU21.
Go here to find more ARM-related presentations and posters, as well as sessions, talks, and posters related to Atmospheric System Research (ASR).
Add your presentation here to be featured on the ARM or ASR presentation web pages.
ARM is also hosting a virtual AGU booth, where you can get the full ARM AGU schedule, view facility materials, and meet with ARM representatives. Be sure to check out our booth under the Exhibitors tab in the AGU meeting platform. (See ARM's exhibitor listing for more information.)
AGU has prepared an overview of the hybrid meeting experience. Go to the AGU Fall Meeting website to learn more about how the meeting will be structured.
ARM Flash Talks
Listen to ARM staff and users speak about a variety of topics, including recent field campaigns and upcoming ARM activities, in this series of flash talk videos.
ARM Town Halls
These 60-minute events are open to all meeting attendees (those attending virtually as well as those attending in person) and are best for collecting feedback or raising awareness for individuals from government agencies, academic programs, special projects, and other focused interest groups via a presentation, roundtable, or panel discussion. Check out these town halls related to ARM, DOE, and relevant interagency work.
Click Below to View:
Invited Presentations
Please note: On average, each presentation is scheduled to run five minutes, so the full session times are listed below for planning purposes. AGU's in-person sessions will be at the Ernest N. Morial Convention Center. 
Featured Field Campaign Presentations
Multidisciplinary Drifting Observatory for the Study of Arctic Climate (MOSAiC)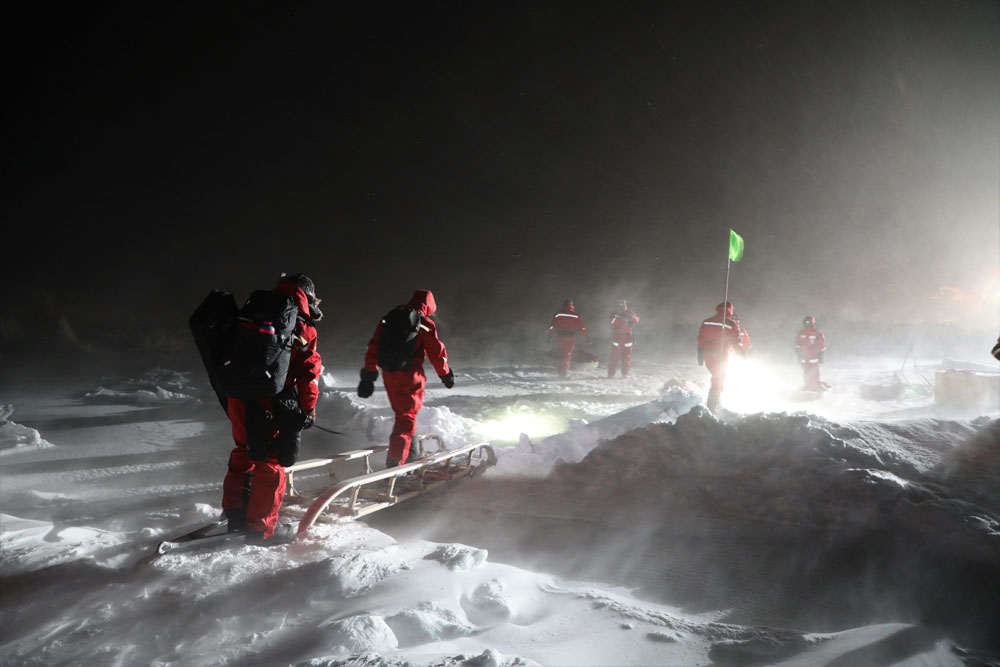 The massive MOSAiC expedition set out to document the atmosphere, sea ice, ocean, biogeochemistry, and ecosystem in the central Arctic. More than 400 field participants and 60 institutions from 20 countries were active in the German-led expedition from September 2019 to October 2020. MOSAiC's central observatory was the icebreaker R/V Polarstern, which froze into and then drifted with the arctic sea ice for most of the year. ARM provided the most atmospheric instruments—more than 50—to the expedition.
Early during AGU week, there will be a presentation on uncrewed aerial system flights during MOSAiC:
Matthew Shupe, a DOE-funded principal investigator and a co-coordinator of the MOSAiC expedition, will be the primary convener of the following MOSAiC- and Arctic-themed AGU sessions:
Cold-Air Outbreaks in the Marine Boundary Layer Experiment (COMBLE)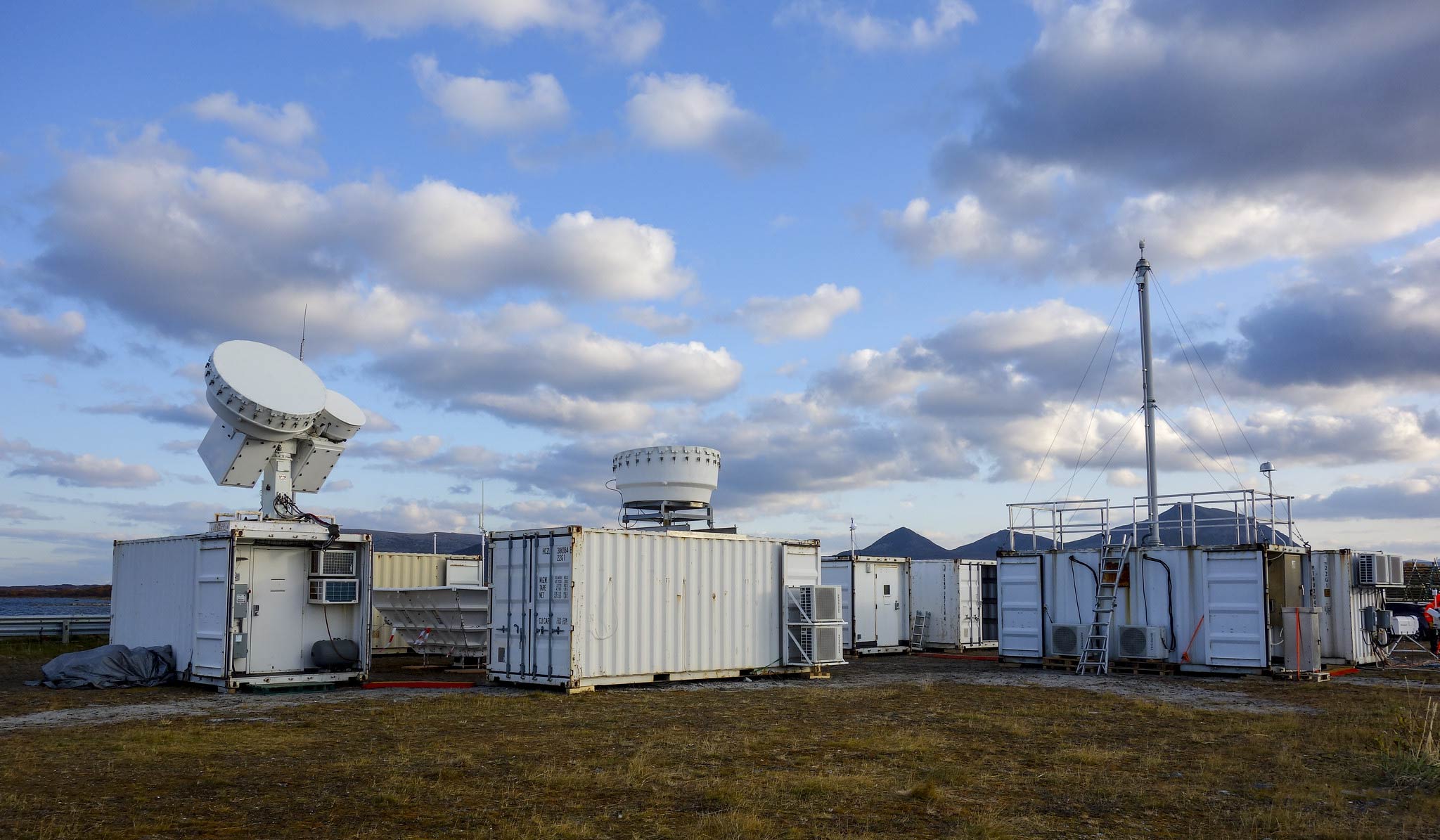 COMBLE, which ran from December 2019 through May 2020, examined important but little-understood atmospheric processes by studying cold-air outbreaks in the marine boundary layer in the Norwegian Sea. As part of COMBLE, ARM deployed a mobile facility on the Norwegian island of Andøya and a second instrument site at nearby Bear Island, Norway.
Involving researchers from more than 15 institutions in the United States and Europe, COMBLE provided rich data that aim to close gaps in what scientists know about the properties of clouds formed by cold-air outbreaks and their processes within affected boundary layers.
COMBLE Principal Investigator Bart Geerts is a convener of the following two sessions:
Another COMBLE poster will be presented during AGU:
Cloud, Aerosol, and Complex Terrain Interactions (CACTI)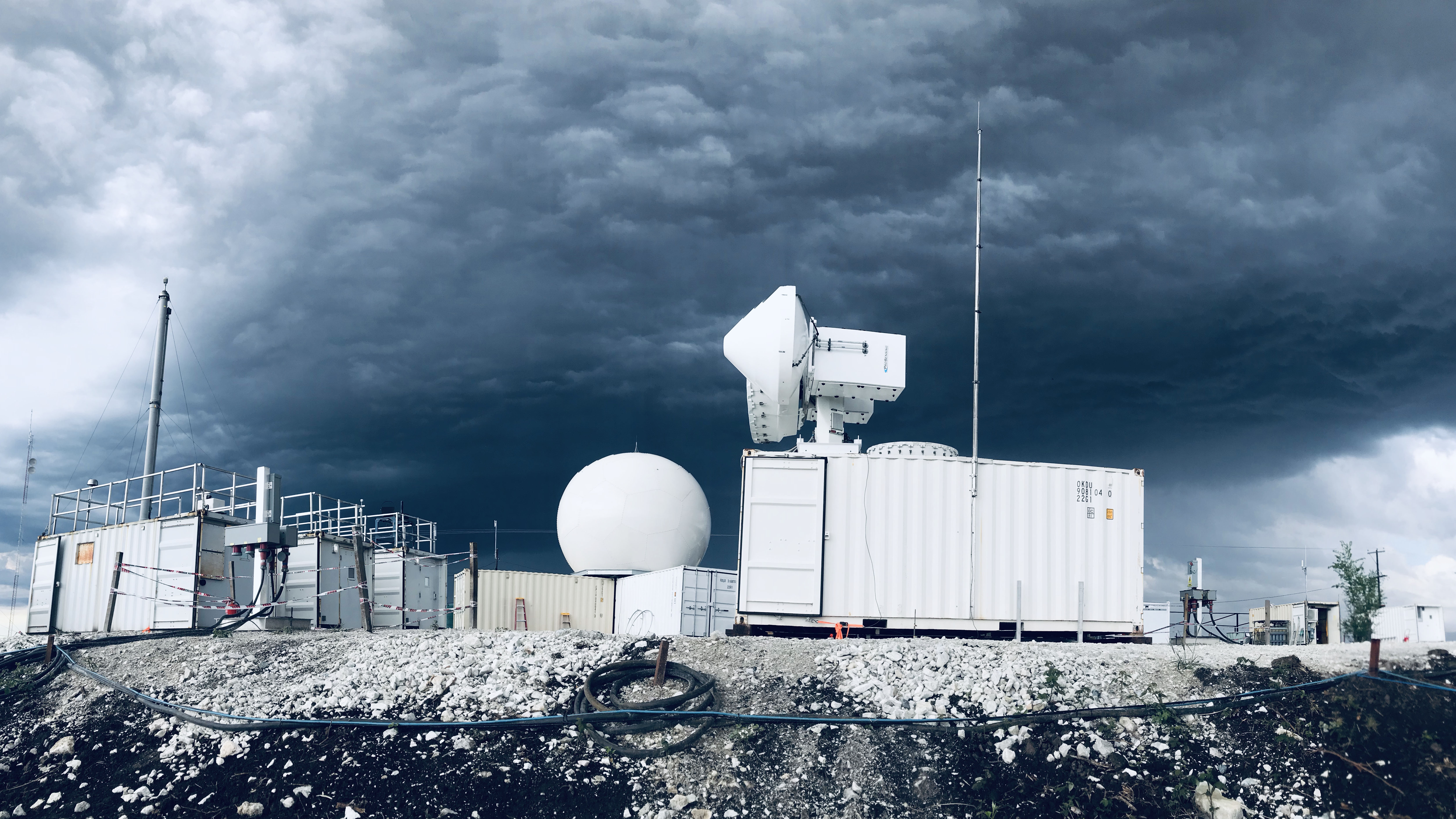 From October 2018 through April 2019, CACTI collected ground and aerial data to explore the life cycles of convective clouds in Argentina's Sierras de Córdoba mountain range. This area is said to spawn the biggest thunderstorms in the world. The campaign featured the first deployment of the second-generation C-Band Scanning ARM Precipitation Radar, which delivers slice-like flat images of the atmosphere. CACTI ran concurrently with Remote sensing of Electrification, Lightning, And Mesoscale/microscale Processes with Adaptive Ground Observations (RELAMPAGO), a campaign funded largely by the National Science Foundation.
With 80 days of deep convection observed, CACTI represents a new wealth of measurements on cloud dynamics and microphysics, ambient thermodynamic and kinematic and surface conditions, and properties of aerosols. The next scenario of focus for the Large-Eddy Simulation (LES) ARM Symbiotic Simulation and Observation (LASSO) activity will be deep convection during CACTI.
# # #
ARM is a DOE Office of Science user facility operated by nine DOE national laboratories.