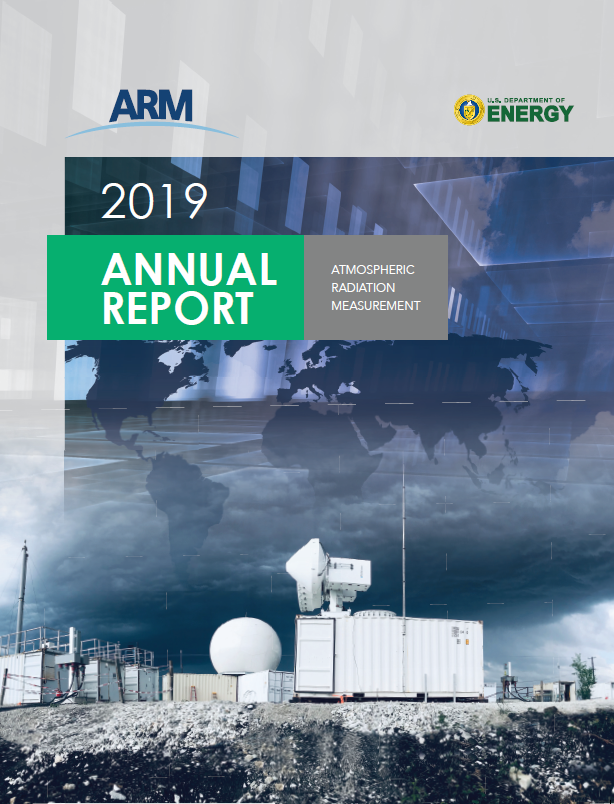 Now available online, the Atmospheric Radiation Measurement (ARM) user facility's Annual Report summarizes fiscal year 2019 (FY2019) with story briefs and captivating images.
This report includes an overview of ARM, featured field campaigns, user research results, and ARM staff achievements. A summary of field campaigns happening in 2019 and selected data announcements are also provided in the report. There are also retrospectives on some older ARM campaigns that continue to yield a steady stream of published papers and citations.
Read the ARM technical director update to learn about key milestones achieved during FY2019 and how ARM augmented its scientific impact.
ARM is a DOE Office of Science user facility operated by nine DOE national laboratories.