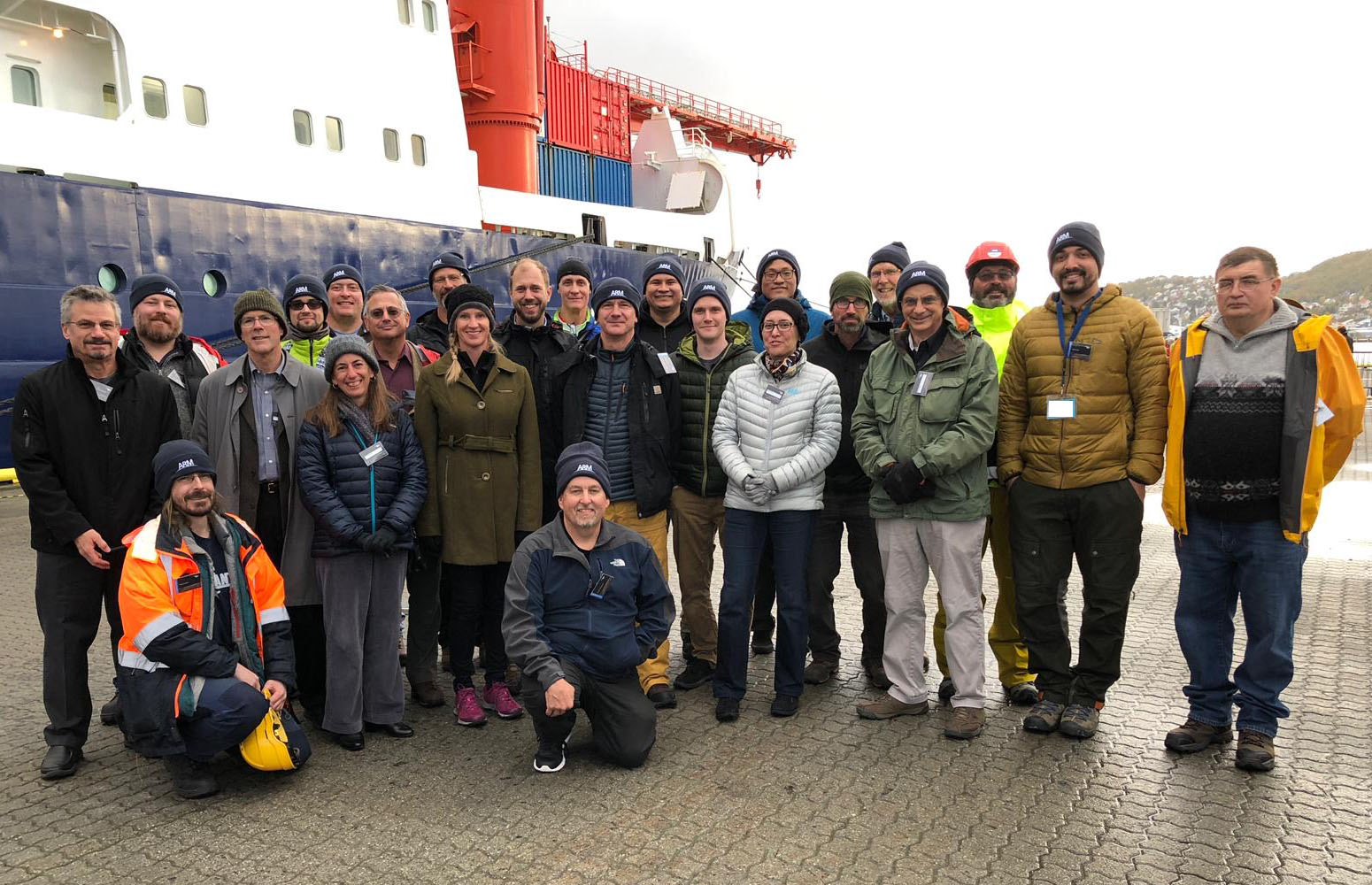 By the end of the Multidisciplinary Drifting Observatory for the Study of the Arctic Climate (MOSAiC) expedition, the Atmospheric Radiation Measurement (ARM) user facility is expected to have collected more data than any other participant.
That kind of effort would not be possible without support from the U.S. Department of Energy (DOE) national laboratories that help manage and operate ARM. They have played an important role in carrying out MOSAiC's mission since well before the icebreaker R/V Polarstern launched from Tromsø, Norway, in September 2019. (The Polarstern is serving as the central observatory during the expedition, which ends in October 2020.)
So far, groups from DOE national labs have hardened ARM instruments for the harsh arctic conditions and loaded them onto the Polarstern, set up research stations on ice, and transported, processed, and archived data for all to use. Some of their work has been done during polar night, when the sun doesn't rise, or in the view of polar bears. And the work is far from over.
Read about how:
Check out a growing list of MOSAiC blogs, including contributions from Krassovski, Uin, Boyer, and LANL's David Chu.
# # #
ARM is a DOE Office of Science user facility operated by nine DOE national laboratories.