Editor's note: ARM technician Tercio Silva of Hamelmann Communications worked on the Cold-Air Outbreaks in the Marine Boundary Layer Experiment (COMBLE) and the Multidisciplinary Drifting Observatory for the Study of Arctic Climate (MOSAiC) expedition. Here he shares his experience working on both campaigns. Photos are by Silva except where indicated.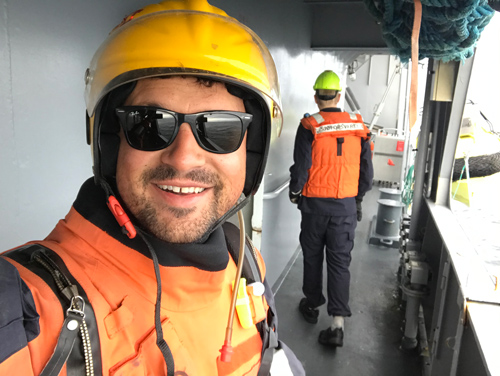 The MOSAiC and COMBLE campaigns are different, with different obstacles.
For me, COMBLE was divided into two stages. The first one was the installation, for which the weather was pleasant. I started with the installation of the site on Bear Island; some instruments were installed there. We tested all instruments during the first week of August 2019 in Tromsø, Norway, and over the next three weeks, we traveled on a coast guard ship and installed the site. It was a very good experience, personally and professionally. Personally, thinking about the places I have been, the people I have met, it is very enriching. And the stories we hear from each place we pass through are in fact something I cherish with great care, as a learning experience that I bring to life! Professionally, there is always more responsibility to go to remote places and where we cannot forget anything; where it is important to try to predict problems in order to try to prevent them from arising; and where for me all the details are important.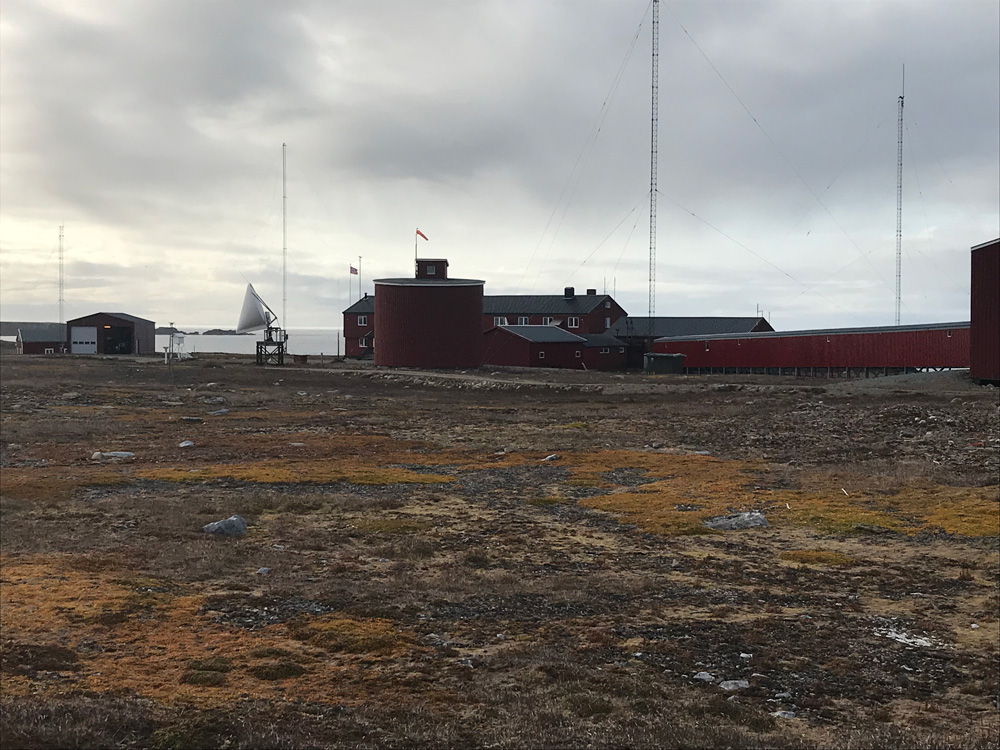 It was important to test all the instruments before we departed for Bear Island; that way we avoided some problems. But of course, during the installation, we had to overcome some obstacles, and that made us grow professionally.
Upon returning to land, in Tromsø, I was part of the team that tested the MOSAiC instruments on the dock for two weeks before they were installed on Polarstern.
On September 16, we started the installation of AMF1 (the first ARM Mobile Facility) for COMBLE in Nordmela, Norway. The first weeks of the installation were always busy, to get everything operational.
During the pack-up in Argentina from the Cloud, Aerosol, and Complex Terrain Interactions (CACTI) campaign, we tried to organize the site in order to facilitate installation in Norway, as AMF1 traveled directly from Argentina to Norway. In fact, it was what we came to verify, and the installation went smoothly, with a few obstacles but nothing abnormal or unexpected.
At the beginning of November, we had all the instruments operational for data review!
Off to MOSAiC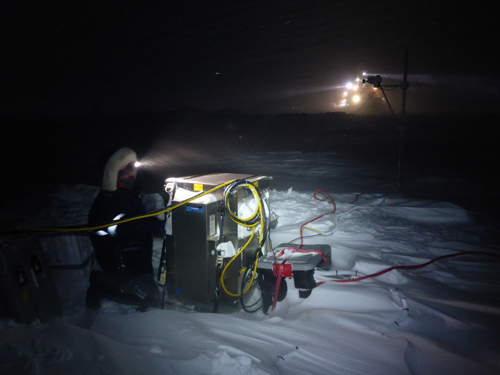 In November, I took a few days off, when I received the news that a colleague could not go on Leg 2 of MOSAiC (I was meant to go on Leg 3 only). As I already had all the necessary exams completed, it was a time trial to have the necessary approvals to replace him.
On November 27, I was leaving for Leg 2—difficult some days, but fantastic in most of those days.
It took us about three weeks to get to Polarstern. The first week after arriving, it was the transition between colleagues, where they had everything very well prepared and which made our work much easier.
Our daily routine during the months we worked there was to check all the instruments, repair the instruments that for one reason or another stopped, visit Met City, and release weather balloons. When necessary and when possible, the ARM team helped other scientists. There was always something to solve every day, some preventive maintenance to do. Sometimes repairing instruments outdoors was difficult due to the temperature. Minus 60 degrees Celsius (minus 76 degrees Fahrenheit) wind chill is a little cool. Fortunately, during Leg 2, we didn't have much movement on the ice floe and didn't have to change Met City. We had a few cracks that crossed Met City but luckily nothing of concern.
At the beginning of the day, we would never know what was going to happen on that day. But on the other hand, it was a challenge, which I liked to face!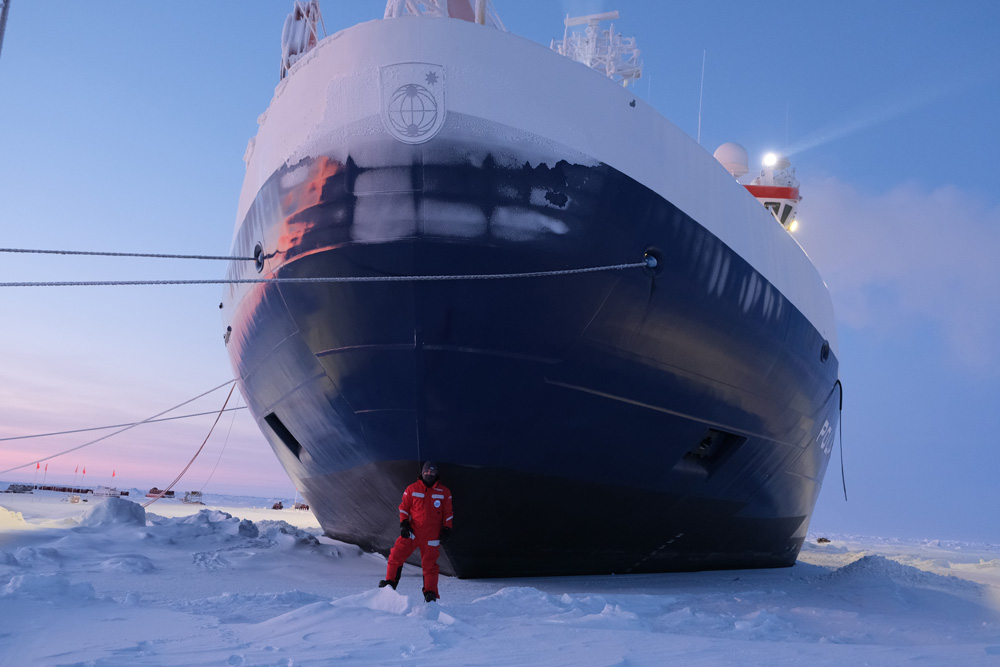 On MOSAiC, the scientists try to look at the data, some days almost in real time, to analyze them or to understand other phenomena occurring. During the trip, there were lectures to talk about the data being collected, which highlighted the importance of our work developed day by day.
It was important for me to maintain a routine, due to the polar night. And during the months I spent there, it helped me to overcome time and stay focused. It was good to see the sunlight again and to see the sunset again.
Back to COMBLE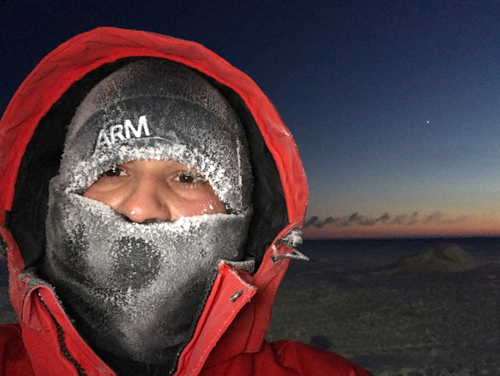 After returning to Tromsø again, at the end of March 2020, due to the restrictions of COVID-19, I moved again to Nordmela for COMBLE. I had to do two weeks of quarantine, and after that, I started working at AMF1.
At this point, it was the opposite of what I had done on my first visit to the site. We kept the site up and running, with normal rounds and maintenance, but also started to prepare and organize for the pack-up. From ARM, we had three technicians, including me. Normally, there are more than three people helping, so it was a much smaller crew than usual.
In the middle of May, we started with the detailed organization of the plan previously established for the pack-up! And on June 1, we started a pack-up that went smoothly, even with some limitations due to the situation we are going through.
Challenges and Joys
There are big differences between COMBLE and MOSAiC, but in my case, if you think only at the level of instruments, COMBLE—probably due to the weather—was a much more stable site, without major problems. In MOSAiC, there was always something new. Either we lost the connection with Met City or there was a risk of the ice floe breaking (Editor's note: The ice floe broke July 30 during Leg 4) or we had to repair an instrument with the existing cold. These are different circumstances, but very challenging ones!
But with MOSAiC, we had the human part. It was a pleasure to share, during four months, the ship with excellent people, including, of course, the group to which we belonged—the Atmosphere team, always there to help. Working side by side with scientists, listening to and learning different perspectives, was very, very enriching!
Fantastic experiences! I always try to give the best in what I know and how I can help, which is possible with the support of the mentors and colleagues. I try to keep the instruments working with the hope that every minute I keep them running can make a difference to the studies developed!
Check out Silva's photo blogs from MOSAiC: Part 1 and Part 2.