The UEC is eager to engage with you. This is a quarterly message from the UEC Chair.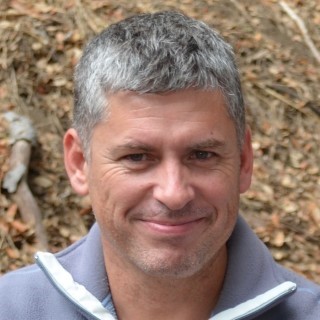 Another year, another budget fight looms on the horizon, but the show must go on…
I am taking a few minutes here to write this message to inform you about important upcoming events and a new, exciting development.
2019 ARM/ASR Joint Meeting
Preparations are well underway for the 2019 Joint ARM User Facility/Atmospheric System Research (ASR) Principal Investigators Meeting. The meeting will be held in Rockville, Maryland, from Monday, June 10, through Thursday, June 13. See the meeting agenda.
On Tuesday of the meeting (June 11), the UEC will host a networking lunch for those new to ARM/ASR. I will be sending an email invitation to identify participants who are interested in joining the networking lunch.
During the meeting, you will be able to identify UEC members by the ribbons on their nametags, so please don't hesitate to introduce yourself.
Proposed ARM Workshop at AGU Fall Meeting
Jim Mather, Giri Prakash, William Gustafson, Christine Chiu, and I proposed a half-day ARM workshop at the 2019 American Geophysical Union (AGU) Fall Meeting. The meeting will take place December 9 to 13 in San Francisco, California.
The proposed workshop aims to engage the scientific community and promote ARM through a series of interactive exercises designed to help attendees become proficient at using online resources to obtain and use the most appropriate ARM datastreams for their research or instructional applications.
This is very exciting indeed, and I will keep you updated when we hear from AGU if this workshop is accepted.
Updates to Data Discovery
The ARM Data Center is collecting and archiving more than 20 terabytes of data per month. For data users, it can prove difficult and sometimes overwhelming to find the needed datastreams.
Under the leadership of Prakash, ARM Data Services manager from Oak Ridge National Laboratory in Tennessee, and input from the user community, the ARM Data Center has been steadily improving the Data Discovery tool. The improvements will make data/product search functionality more intuitive to use.
Exciting Data Discovery interface upgrades are also underway. Stay tuned!
Remember that the UEC is the official voice of the ARM user community and we want to represent you. You can reach me here and learn about members of the UEC here. We all look forward to hearing from you!
Sébastien Biraud