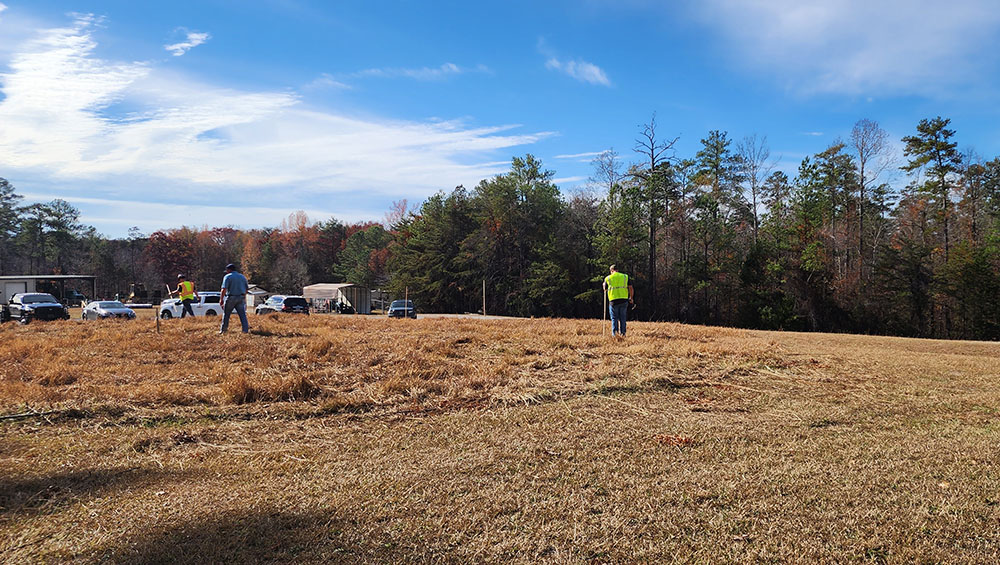 This holiday season, staff from the Atmospheric Radiation Measurement (ARM) user facility will be busy building and preparing a long-awaited gift for scientists worldwide: the Bankhead National Forest (BNF) atmospheric observatory in northwestern Alabama.
Construction of the long-term mobile observatory resumed November 13, 2023. ARM began to prepare the land in February, but a series of delays pushed further site development into the fall.
Instruments and containers will soon start moving into place to form the BNF's main site. This phase of construction and installation will also include the BNF's main office, a 140-foot walk-up tower that will overlook the forest canopy, and two under-canopy towers.
For the rest of November and through December, ARM will focus on completing site development. Instrument and container installation is expected to occur in January 2024. After a weekslong data verification period, ARM expects the main site and towers will be officially operational at the end of February.
Construction of supplemental and radar sites outside the forest will begin after the main site and towers are operational. The three supplemental sites are expected to start operating in early April. Operations of the scanning ARM cloud radar and C-Band Scanning ARM Precipitation Radar are also slated to begin in the spring.
Guest instruments will not be supportable at the BNF until late spring/early summer. Please note that guest instrument deployments require an ARM field campaign proposal. Because research activities at the BNF might also need U.S. Forest Service approval, scientists are encouraged to plan ahead and submit requests early for any potential guest instrument activities.
Check back on ARM.gov for more information as the expected start date of operations draws closer.
# # #
ARM is a DOE Office of Science user facility operated by nine DOE national laboratories.