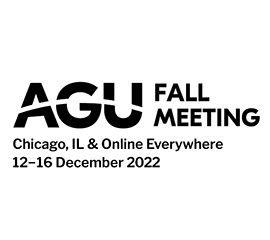 Editor's note (December 20, 2022): Registered in-person and virtual attendees of the 2022 American Geophysical Union (AGU) Fall Meeting can log in to the meeting platform to view recorded presentations through February 2023.
The 2022 American Geophysical Union (AGU) Fall Meeting will be held from December 12 to 16 in Chicago, Illinois, as well as online. With more than 25,000 attendees expected, the meeting might feel overwhelming. We make it easy for you to find ARM-relevant science, meet up with colleagues, and discover new connections during the event.
Below is a list of ARM-related AGU meeting highlights (all times Central). Information is subject to change; please check the AGU Fall Meeting website for the most up-to-date information. Follow us on Twitter (@armnewsteam) and Facebook (@arm.gov) for a real-time guide to relevant activities using the hashtags #ARMAGU and #AGU22.
Go here to find more ARM-related presentations and posters, as well as sessions, talks, and posters related to Atmospheric System Research (ASR).
Add your presentation to be featured on the ARM or ASR presentation web pages.
Attending AGU in person? Make sure to visit the ARM booth in the exhibition hall—Booth 1912. There you can view facility materials, attend flash talks, and meet with ARM representatives.
Agency Lecture
U.S. Department of Energy Office of Science Director Asmeret Asefaw Berhe will speak to AGU 2022's theme of "Science Leads the Future" on Wednesday, December 14, at 12:45 p.m. at the McCormick Place Grand Ballroom.
Check out ARM's:
Town Halls
ARM-Related Town Halls
Other DOE Earth and Environmental Systems Sciences Division Town Halls
TH53E: DOE's Expanded Engagement in Urban Climate Science
Friday, December 16, 12:45–1:45 p.m., McCormick Place – S105a (South, Level 1)
Primary Contact: Jennifer Saleem Arrigo, Department of Energy
Presenters: Gerald L. Geernaert, Department of Energy; Michael P. Jensen, Brookhaven National Laboratory; Jennie Rice, Pacific Northwest National Laboratory
Related Interagency Town Halls
TH23B: Answering a Call to Action in the Arctic: A Two-Year Plan for Federal Research Investment
Tuesday, December 13, 12:45–1:45 p.m., McCormick Place – S105bc (South, Level 1)
Primary Contact: Liz Weinberg, Interagency Arctic Research Policy Committee
Presenters: Greg J. Anderson, National Science Foundation; Sorina Stalla, Interagency Arctic Research Policy Committee; Suzanne Van Drunick, Environmental Protection Agency; Elizabeth Powers, U.S. Geological Survey; Thomas Douglas, Cold Regions Research and Engineering Laboratory Alaska
TH35J: US CLIVAR Town Hall on the Air-Sea Transition Zone
Wednesday, December 14, 6:30–7:30 p.m., McCormick Place – S106a (South, Level 1)
Primary Contact: Michael Patterson, University Corporation for Atmospheric Research
Presenters: Carol Anne Clayson, Woods Hole Oceanographic Institution; Simon P. de Szoeke, Oregon State University
Invited Presentations
Please note: On average, each presentation is scheduled to run no longer than five minutes, so the full session times are listed below for planning purposes.
Featured Field Campaign Presentations
Surface Atmosphere Integrated Field Laboratory (SAIL)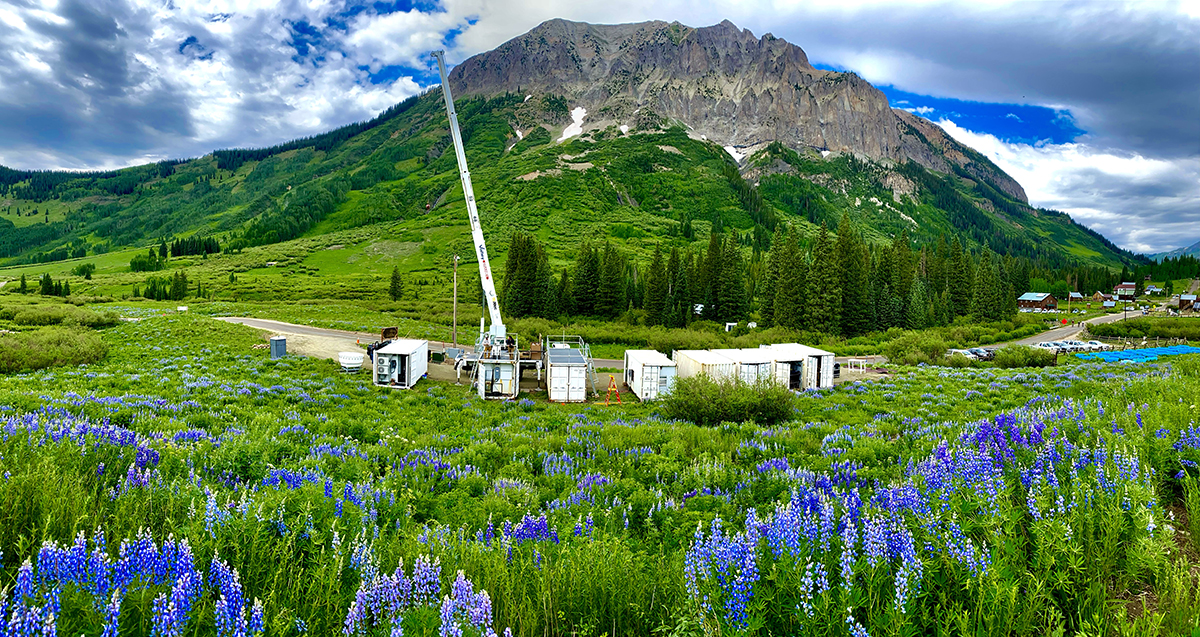 The SAIL field campaign, which kicked off in September 2021 and is set to close operations in June 2023, takes place in the 300-square-kilometer (116-square-mile) East River Watershed near Crested Butte, Colorado. As part of SAIL, a portable ARM observatory is providing valuable atmospheric data that researchers are using to develop detailed measurements of mountainous water-cycle processes as they pertain to the Colorado River, which supplies water for 40 million people in the American West.
Through SAIL, researchers from DOE national laboratories, universities, and research centers and agencies will enable an atmosphere-through-bedrock understanding of mountainous water cycles. NOAA and the National Science Foundation are sponsoring concurrent field studies in the region that will contribute to SAIL research.
SAIL's lead scientist, Daniel Feldman, will be the primary convener of the following SAIL-related AGU sessions:
TRacking Aerosol Convection interactions ExpeRiment (TRACER)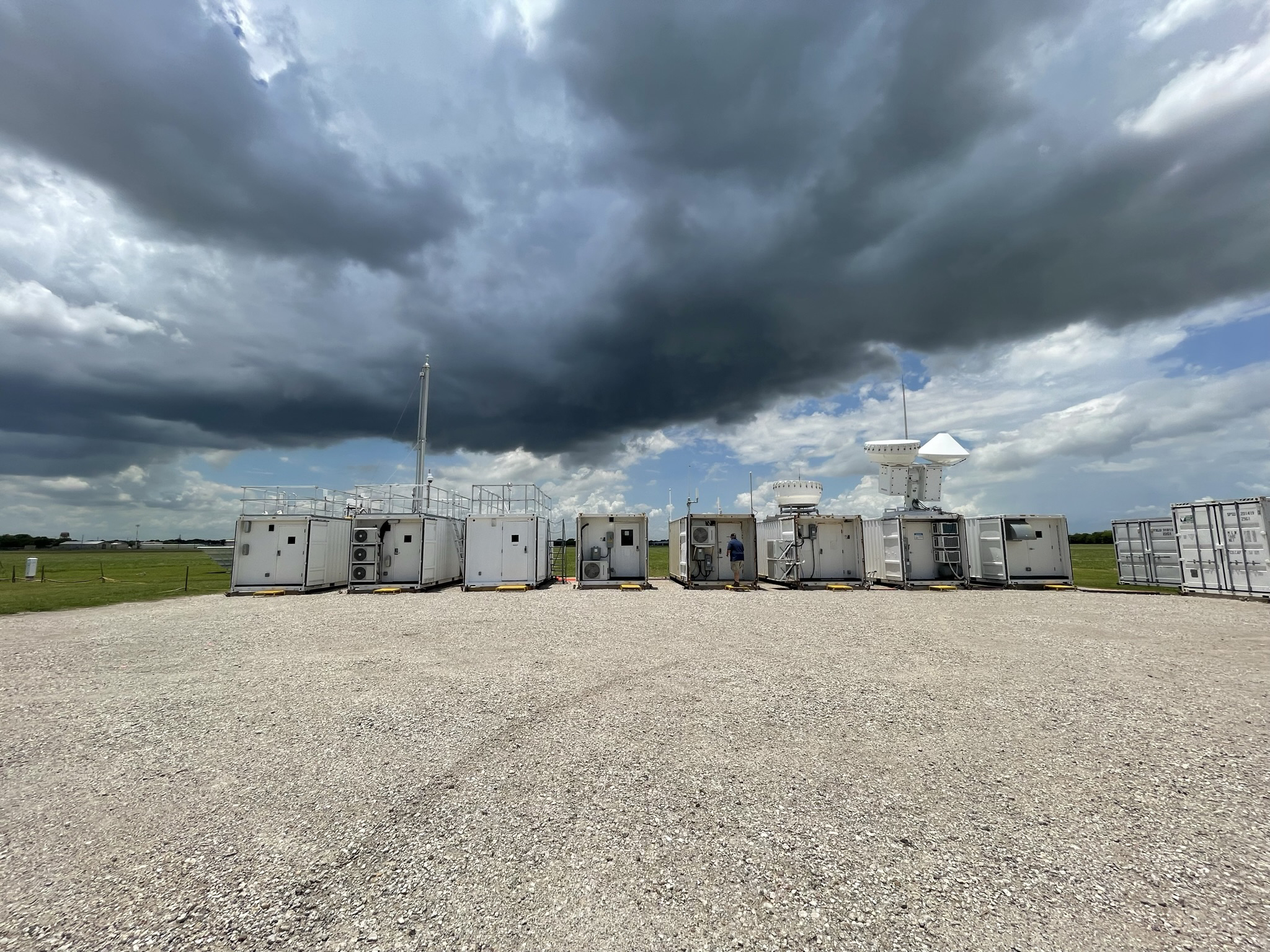 TRACER, which ran from October 2021 through September 2022, provided convective cloud observations with high space and time resolution over a broad range of environmental and aerosol conditions around the Houston, Texas, region. As part of TRACER, ARM deployed a portable observatory southeast of downtown Houston, a scanning precipitation radar south of downtown, and an ancillary site southwest of the city, where tethered balloon systems were launched. Together, these ARM measurements are helping researchers better understand the variability of aerosols and meteorology between the urban Houston area and surrounding rural environments.
Multidisciplinary Drifting Observatory for the Study of Arctic Climate (MOSAiC)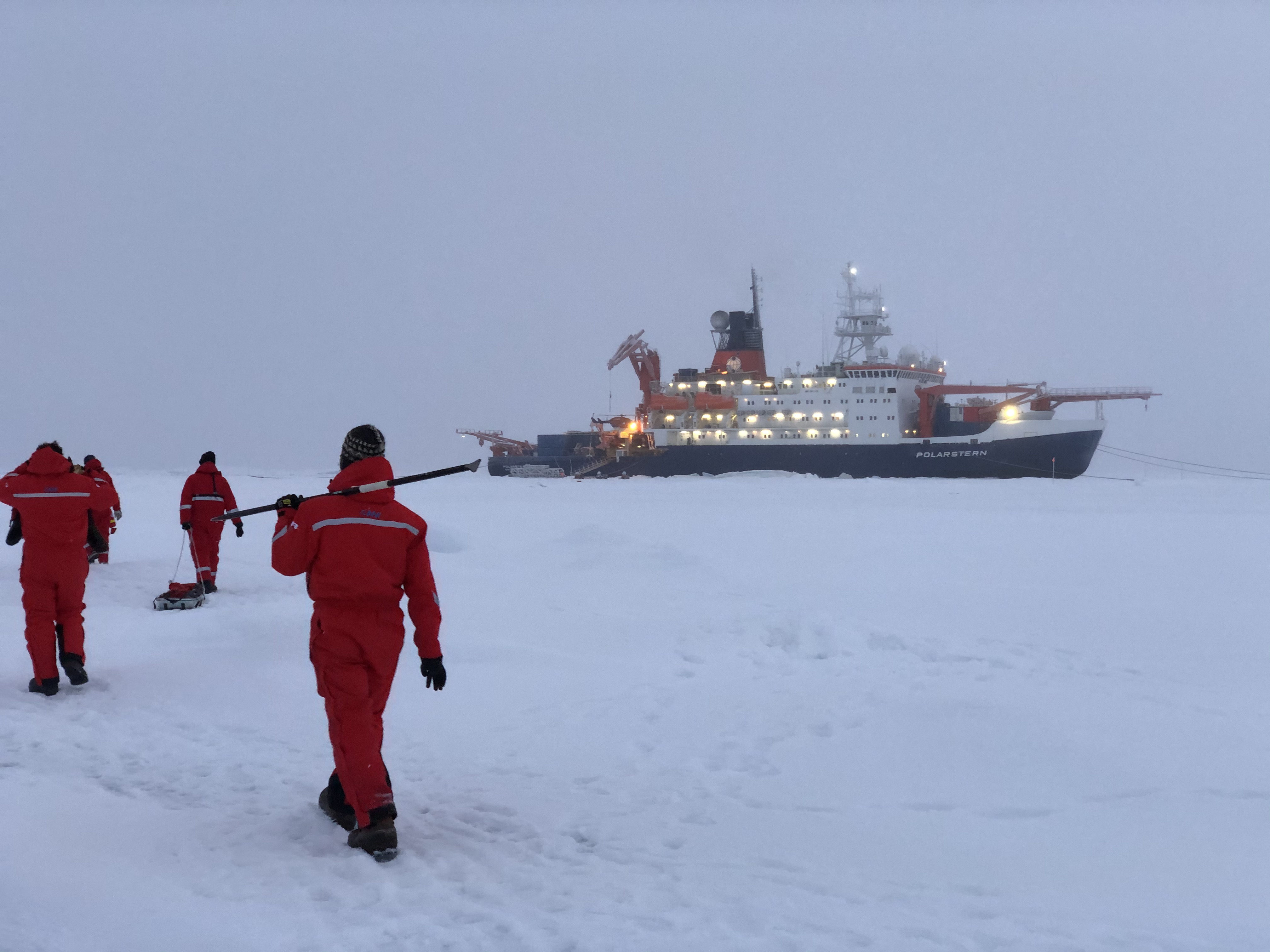 The massive MOSAiC expedition set out to document the atmosphere, sea ice, ocean, biogeochemistry, and ecosystem in the central Arctic. More than 400 field participants and 60 institutions from 20 countries were active in the German-led expedition from September 2019 to October 2020. MOSAiC's central observatory was the icebreaker R/V Polarstern, which froze into and then drifted with the arctic sea ice for most of the year. ARM provided the most atmospheric instruments—more than 50—to the expedition.
Matthew Shupe, a DOE-funded principal investigator and a co-coordinator of the MOSAiC expedition, will be the primary convener of the following MOSAiC- and Arctic-themed AGU sessions:
# # #
ARM is a DOE Office of Science user facility operated by nine DOE national laboratories.