Collaboration seeks to fine-tune uncrewed aerial systems
Editor's note: The original version of this article was written by Chris Bryant of Mississippi State University. Text is republished with permission.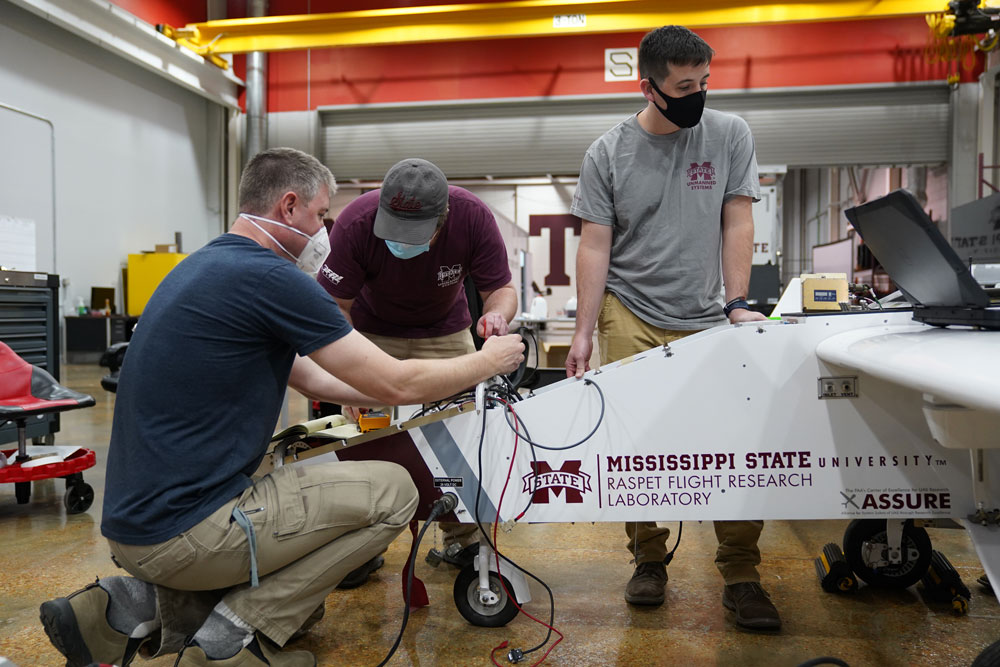 The Atmospheric Radiation Measurement (ARM) Aerial Facility (AAF) is partnering with Mississippi State University (MSU) to fine-tune the in-flight performance of uncrewed aerial systems used in atmospheric research.
AAF staff recently traveled to Starkville, Mississippi, home to MSU's Raspet Flight Research Laboratory. There, more than a dozen scientific atmospheric instruments have been integrated into a Raspet uncrewed aerial system (UAS) and flown.
"We're very enthused about this collaboration," says AAF Manager Beat Schmid. "Raspet has a very mature program. We are learning from them how to have a stable operation and how to effectively operate these UAS."
The ARM representatives' multiday spring visit to Starkville is an early step in the yearlong, $300,000 research collaboration, which later will include research flights near Greenwood and Blackwell, Oklahoma.
"Raspet deeply values the opportunity for scientific collaboration with the Atmospheric Radiation Measurement team," says Tom Brooks, Raspet Flight Lab director. "The ARM-MSU partnership is strong. Together, we are advancing science through the exploration of the effectiveness of highly specialized instrumentation at its earliest development stage."
About ARM and the AAF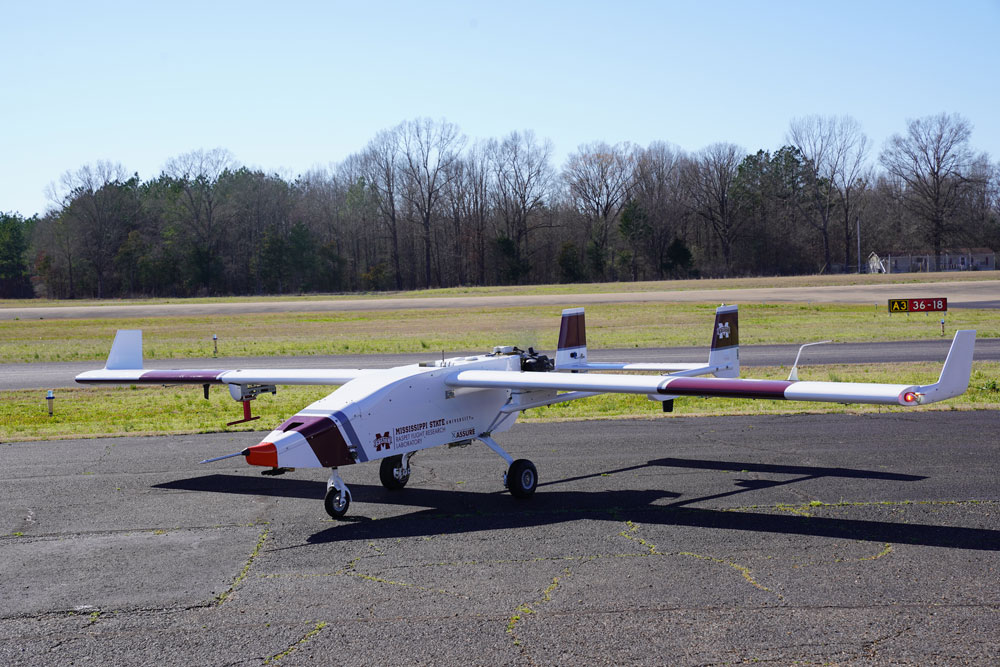 ARM, a U.S. Department of Energy Office of Science user facility, uses UAS to collect atmospheric data to help drive research worldwide. ARM collects, processes, quality-checks, stores, and distributes continuous measurements gathered in climate-critical locations around the world. Scientists use ARM data to improve predictive computer models for climate change.
"Everybody around the world can download our research data free of charge," says Fan Mei, who oversees science activities for the AAF.
Based out of Pacific Northwest National Laboratory in southeastern Washington state, the AAF operates its own UAS—a custom-built version of the TigerShark Block 3, one type of UAS that Raspet also operates. ARM develops instrumentation for atmospheric measurements, flying them aboard its aircraft for testing and data collection.
While its own UAS undergoes upgrades and modifications, ARM is collaborating with Raspet to accelerate its research.
First and Next Steps
A first step is taking the experimental scientific instrumentation from ARM's aircraft and integrating it into Raspet's.
"The uniqueness of our current payload is that all the instrumentation is miniaturized," says Mei. "It was our first time to deploy them aboard a TigerShark UAS."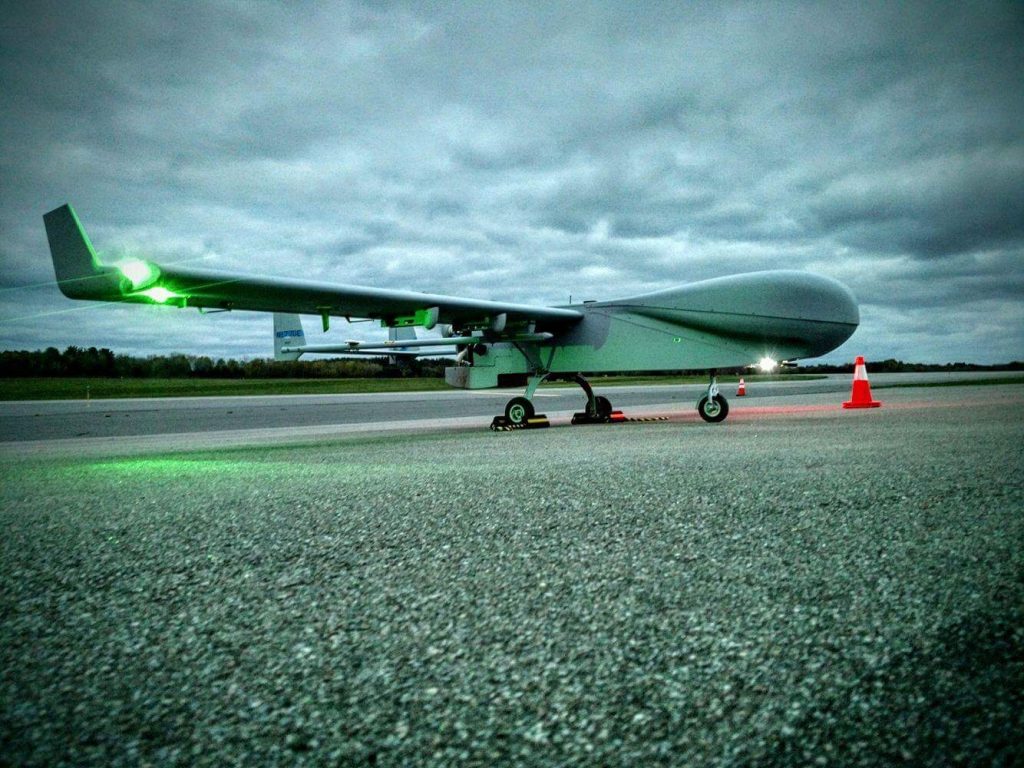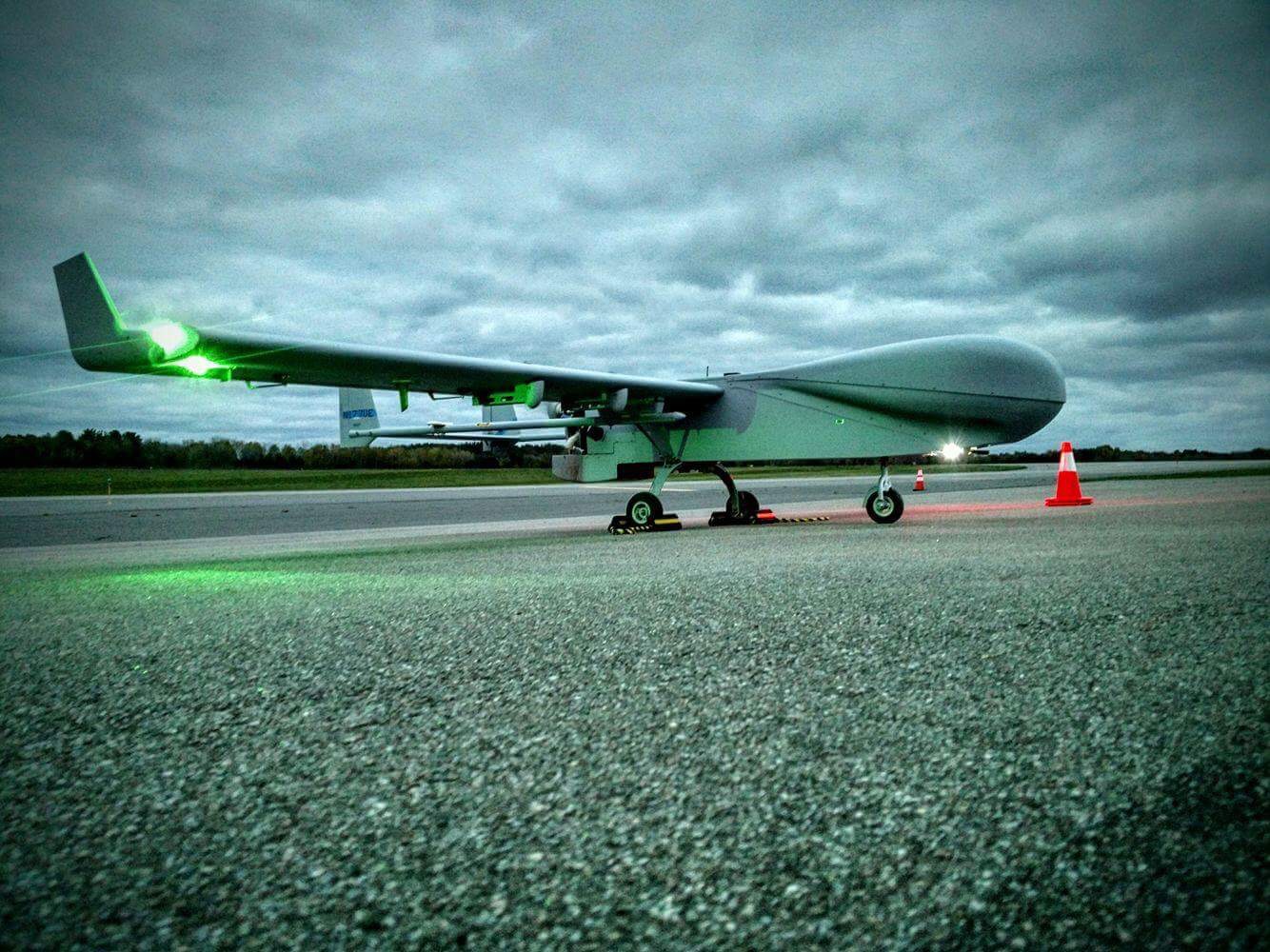 In ARM's version of the TigerShark, known as an ArcticShark, a nose cone mounted to the front of the aircraft holds an aerosol inlet in position. This lightweight, cylindrical shaft, which protrudes 13 inches, has a narrow opening at its front where aerosols enter during flight and are distributed to scientific instruments aboard the aircraft for analysis.
Modifications to Raspet's aircraft were necessary to equip it with the inlet and integrate ARM's instrumentation. One of Raspet's MSU partners, the Advanced Composites Institute, designed and 3D-printed a mold used to produce a fiberglass nose cone that was attached to Raspet's aircraft.
Further testing of ARM's scientific instruments flying aboard Raspet's TigerShark will be scheduled soon.
Once COVID-related travel restrictions ease, Raspet and ARM personnel plan to travel to ARM's Southern Great Plains atmospheric observatory along the Oklahoma-Kansas border. There, at the world's most extensive atmospheric observatory, the team will conduct research to confirm the validity of the new instrumentation while collecting data.
Alan Martinez is Raspet's principal investigator for the project.
About Raspet Flight Research Laboratory
MSU's Raspet Flight Research Laboratory is the only institution in the world that is designated both as the Federal Aviation Administration's (FAA) UAS Safety Research Facility and as official UAS test sites for both the FAA and the U.S. Department of Homeland Security. Home to a fleet of the largest and most capable unmanned aircraft in academic use, Raspet has secured more than $50 million in federal research and testing contracts since 2017 and remains a world leader in composite materials research.
Read the original version of this story on the Mississippi State University website.
# # #
ARM is a DOE Office of Science user facility operated by nine DOE national laboratories.