Diverse group teams to make data more accessible for ARM users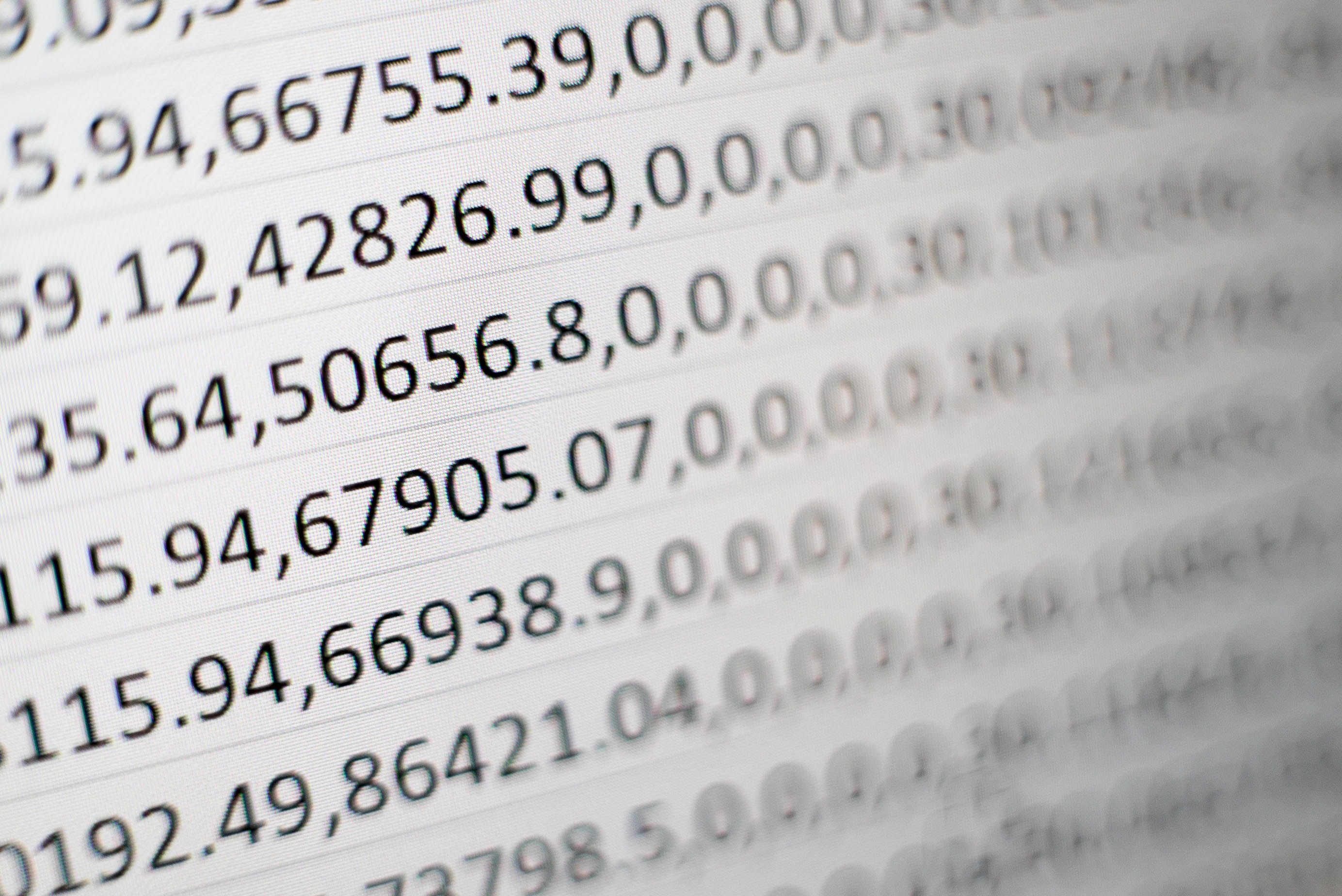 In late April 2017, Atmospheric Radiation Measurement (ARM) Aerial Facility Manager Beat Schmid traveled to Seattle to speak at the University of Washington's Department of Atmospheric Sciences. There, he met a graduate student leading an aerosol mass spectrometry tour.
Three and a half years later, Schmid's recollections of that trip are highlighted by a conversation with that early-career aerosol scientist.
"She was answering all my questions," says Schmid, noting that at one point, the student mentioned that she had a private pilot's license. "I said, 'Wow, an aerosol scientist and a pilot … you should come join AAF,' and right on cue, she handed me her résumé."
It wasn't long until that student—Lexie Goldberger—joined Schmid at Pacific Northwest National Laboratory (PNNL) in eastern Washington state as an earth scientist and as a member of the ARM Aerial Facility (AAF) team. Her role? Supporting field deployments of aerosol instrumentation aboard aircraft for atmospheric measurement studies.
Taking on the Challenge
In January 2019, the AAF retired its Gulfstream-159 (G-1) research aircraft that, for years, helped advance atmospheric science in ARM field campaigns across the world. This opened a period without manned flights as the AAF launched a process to purchase a new aircraft and reconfigure it for science missions.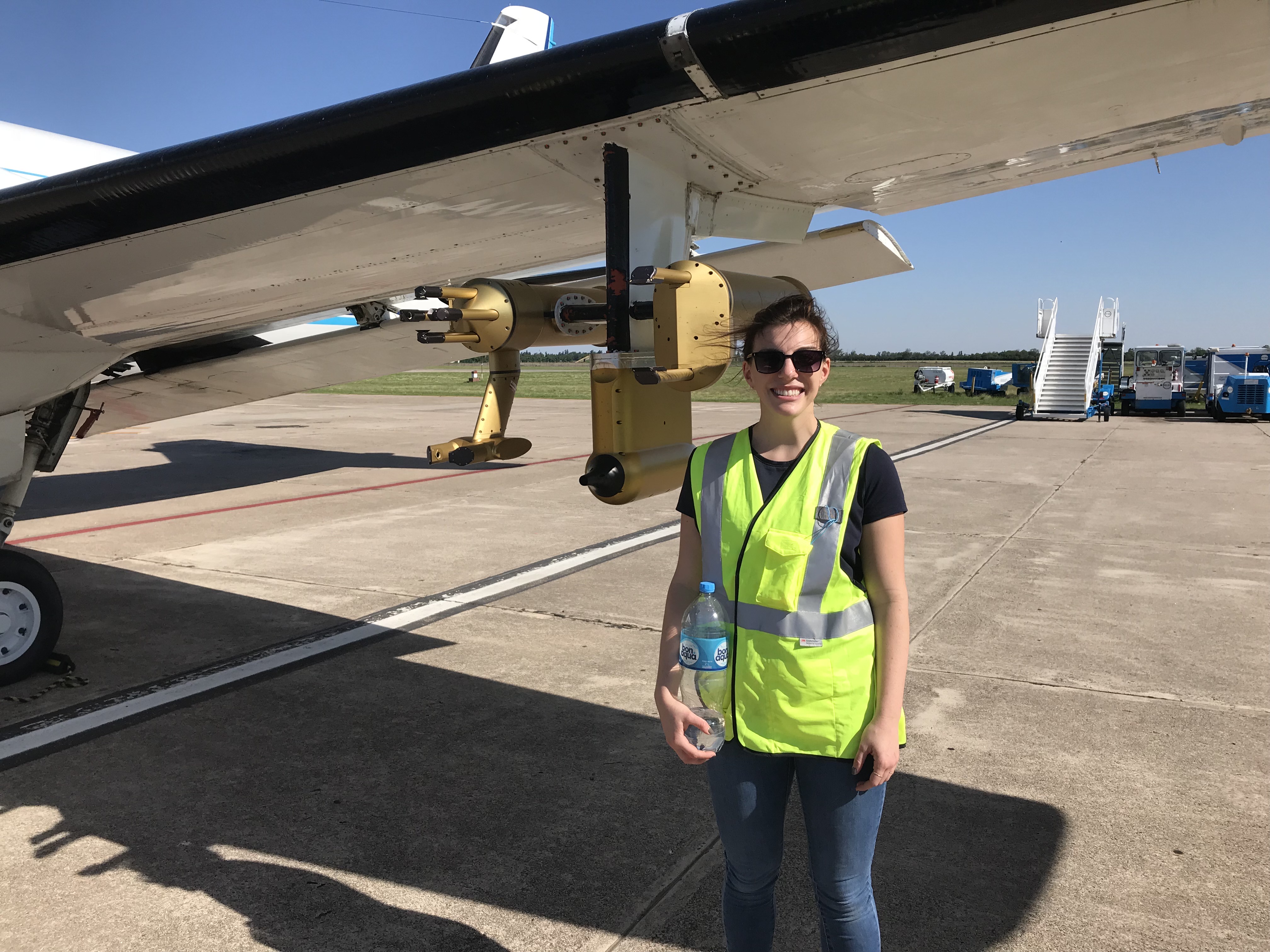 It was an ideal time for AAF staff to take on new challenges, says Schmid. "Just like she did then (on the University of Washington tour), Lexie always demonstrates great initiative and resourcefulness. So when it came time to address a new, important AAF assignment, we put the job in her hands."
Goldberger was asked to address outdated aerial instrument handbooks and web pages on the ARM.gov website. "Each ARM AAF instrument page includes a link to a handbook, link to data sets, photos, and a general description," explains Goldberger, noting how important this information is to ARM users.
As it turned out, that was just the start of the project.
A Plan for AAF Data
"We knew that numerous pages had no handbook, photos, or descriptions," says Goldberger. "Addressing this was a big challenge, but we quickly became aware that not every instrument web page was appearing in searches."
Over decades of capturing aerial data, explains Goldberger, the way that instrument data sets were categorized and named was not consistent in generating metadata, which in turn populated the website database. "This was making it difficult for ARM users to view and access all the data sets available for their research."
Complicating the problem were value-added products and data sources that included data sets relevant to the AAF but were outside of AAF searches. Meanwhile, some instrument pages encompassed more than one instrument, which created additional search inaccuracy.
Goldberger prepared a thorough audit and wrote a plan to bring the discoverability of AAF data to a new level.
Building a Team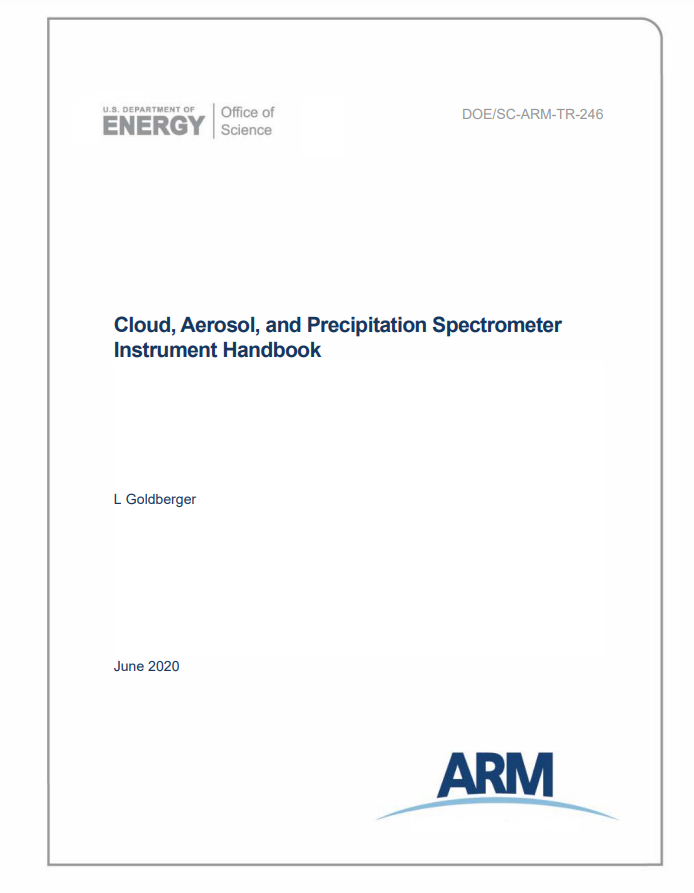 With a green light from ARM leadership, Goldberger assembled and led a team of writers, editors, and developers through a maze of content updates that included the organization and application of database metadata.
Goldberger worked closely with ARM instrument mentors and brought onboard the ARM communications team at PNNL, and she reached out to the metadata team at Oak Ridge National Laboratory (ORNL) in Tennessee. The ORNL team addressed older entries and improved the input of new information so ARM users would get the breadth of AAF capabilities and data sets.
From ARM communications, Stacy Larsen reviewed and updated the AAF instrument web pages, tested the discoverability of the instruments and data sets, and updated web page content. Robert Stafford, an ARM technical editor, worked with Goldberger and instrument mentors to edit handbooks and prepare them for publication to the ARM website.
Finally, Jennifer Comstock, ARM's engineering and process manager (also responsible for ARM data products), proofread the 10-plus handbooks that Goldberger wrote.
"I just love seeing these (handbooks) get completed, and I know everyone else does too," says Stafford. "Lexie deserves most of the credit for writing them and managing their creation. It is fantastic to see the pieces come together in a way that benefits ARM users."
Making Sense of Data
While AAF instruments have collected a tremendous amount of information over the years, different submission practices and the complexities of metadata that inform all database searches sometimes made finding data intimidating for new ARM users. That's why Goldberger added Maggie Davis, who manages ARM metadata at ORNL, to the team.
Davis and an ORNL team that included Richard Cederwall and Rachael Isphording worked closely with Goldberger, Larsen, and ARM's website development lead, Sherman Beus (PNNL). Together, they developed and implemented a strategy to improve the metadata for better search functionality that drives AAF instrument and data set discoverability for ARM users.
"This is really where the magic happened to track all the metadata across all campaigns for single instruments, despite having different names, different (instrument) class, different observatories, or different databases—from routine data to IOP (intensive operational period) data," says Goldberger.
This team effort has resulted in improved communication of AAF instrumentation, which will help improve access to AAF data for ARM users.
"The primary goal has been to help ARM users find our data, but ultimately, we want to continue to make the website accessible for new users," says Goldberger. "It's an ongoing challenge that will be helped with the new ARM Data Discovery."
An Ongoing Focus on Data Discoverability
"There will always be plenty to do to stay up to date on current technology in atmospheric sensing and make sure our users receive that data so that they can continue to do their cutting-edge research."
"It took 20 years for ARM to collect 100 terabytes of atmospheric data, then just four years to collect the next 100 terabytes," says ARM Associate Director for Operations Nicki Hickmon. "We are always adding and maintaining data across databases that will require constant vigilance to ensure all data is discoverable and available to users."
Says Goldberger: "There will always be plenty to do to stay up to date on current technology in atmospheric sensing and make sure our users receive that data so that they can continue to do their cutting-edge research."
Schmid's connection with that early-career scientist back in 2017 keeps looking better and better. "Lexie and her team are doing a great job, and we're excited for her next big project for ARM and the AAF," concludes Schmid.
# # #
ARM is a DOE Office of Science user facility operated by nine DOE national laboratories, including Pacific Northwest National Laboratory.