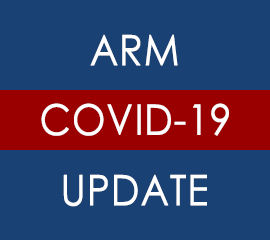 As COVID numbers continue to decline in the United States, mask mandates are going away or changing in many parts of the country. In response to local COVID transmission rates and evolving guidelines from the U.S. Centers for Disease Control and Prevention (CDC) and other health organizations, ARM sites are updating their COVID safety requirements. Masking is now optional in many settings at the ARM observatories, though masks are recommended for some close work and are still required when working inside shelters at the first and second ARM Mobile Facilities in Texas and Colorado.
The full details of COVID protocols will vary slightly from site to site and likely will continue to evolve with CDC guidance and with local conditions.
For anyone wanting to visit an ARM site, we still ask that you plan ahead and make your request early. Before planning your travel, please verify the latest processes for site access and consult with your institution about its travel policies. As we have seen several times during the pandemic, policies may change rapidly, so you might need to be somewhat flexible in your planning.
If your site visit request is approved, please check in with the site you will visit close to your departure date to verify its COVID safety protocol.
ARM will continue to share updates as conditions change. Please contact us if you have questions about the status of the facility.
Thank you for engaging with ARM.
Jim Mather
ARM Technical Director