ARM's Giri Prakash contributes to key global conferences and collaborations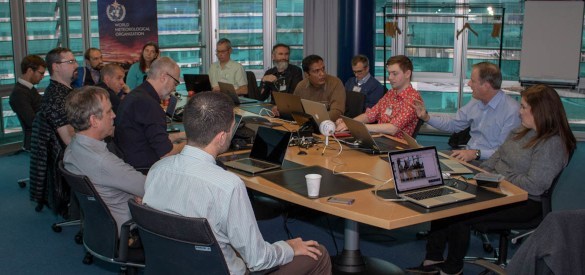 During fiscal year 2019, Giri Prakash, ARM data services manager at Oak Ridge National Laboratory in Tennessee, represented ARM at several international data and computing architecture working group meetings and conferences.
In November 2018, Prakash went to SciDataCon as part of International Data Week in Gaborone, Botswana, where he gave an invited talk, "A Modern Data Center Architecture to Enable Next Generation Data Science." He also co-chaired the session "A Survey on the Impact of Data Citation Practices in Research."
Later that month, he participated in international data system discussion at the Polar Data and Systems Architecture Workshop in Geneva, Switzerland.
Prakash worked to make ARM data visible to the hundreds of researchers participating in the Multidisciplinary Drifting Observatory for the Study of Arctic Climate (MOSAiC) field campaign, which began in September 2019.
Working with Germany's Alfred Wegener Institute, which is leading MOSAiC, and the campaign's central office, Prakash and ARM Data Center staff registered ARM MOSAiC metadata with the campaign's central data portal, SensorWeb. Using the portal, scientists will be able to find ARM data and a link to download the data through ARM's Data Discovery browser.
In fiscal year 2020, Prakash will continue to collaborate and participate in MOSAiC data interoperability activities—getting ARM data to work with data collected by other institutions. The campaign ends in October 2020.
# # #
ARM is a DOE Office of Science user facility operated by nine DOE national laboratories, including Oak Ridge National Laboratory.