Argonne's Doug Sisterson Retires After 43 Years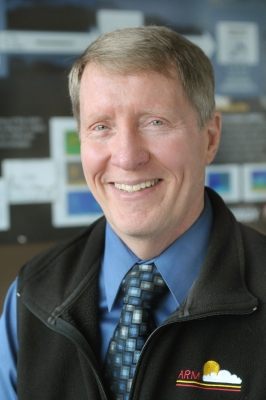 After 43 years of atmospheric research at Argonne National Laboratory (ANL), Doug Sisterson, instrument operations manager of the U.S. Department of Energy's (DOE) Atmospheric Radiation Measurement (ARM) user facility, retired on September 30, 2018.
An Early Bolt of Passion for His Science
Four-plus decades ago, a summertime revelation at Ohio's Muskingum College (now Muskingum University) launched Sisterson's career in atmospheric science.
"I was a physics major, but I really didn't know what I wanted to do with a B.S. in physics," says Sisterson, who vividly recalls an epiphany—a flash of light and a powerful clap of thunder—that changed his life forever. "The sky went blue-green, and sirens started blaring, and the wind picked up strong enough to cause hail the size of golf balls to break windows and windshields. While everyone was freaking out, I couldn't get over how cool it all was."
Someone told Sisterson that to study this storm was to study meteorology. "I asked, 'What do you need to do that?' They said you needed a physics background, and with that, my mind was made up."
He changed all his graduate school applications to weather-related studies and pursued a masters of science degree at the University of Wyoming. There, he immersed himself in hail research and wrote his thesis in inadvertent weather modification by an urban area (the urban dry island).
On to Argonne and ARM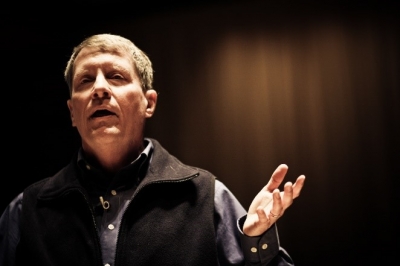 From Wyoming, Sisterson moved on to Argonne, where over a long and fruitful career, he held multiple positions. He was also a founding member of ARM. For both institutions, he created and is now leaving a significant impact in both science and in spirit.
"Back when I started in 1975, there were only five positions at Argonne. The positions were scientific assistant or scientific associate for support staff, or assistant scientist, scientist, or senior scientist for research staff," Sisterson recalls about his early days at the national laboratory.
He was hired as a scientific assistant, but was soon publishing papers, even as a lead author. He was promoted to scientific associate, and his publishing and funded work successfully continued for a decade, when he earned the opportunity to jump into the scientific track. And ultimately, he was promoted to the scientist level. Only two people in his division at that time had gone from technical support staff to a scientific research track. For Sisterson, it was a personal milestone.
He worked in boundary layer meteorology and micrometeorology, wet and dry removal processes, and pollutant transport from 1975 to 1980. His studies between 1980 and 1990 emphasized the physical and chemical processes that lead to acid precipitation. 1990 was a major year for Sisterson, as he became principal author of a cornerstone report: The State of Science Report for the National Acid Precipitation Assessment Program.
He also joined ARM at the ground level of what would become a national scientific user facility. He left research to get onto the management track. "Back in 1990, it seemed like the future of lab research was to get involved with user facilities," says Sisterson. "ARM was supposed to be a 10-year program, but we are now 30 years into a highly successful program."
ARM: "Our Product is Data"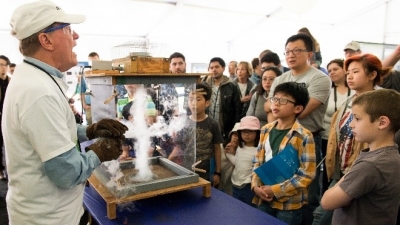 "I think of ARM as a factory and our product is data. We are producing the data that scientists and modelers need to understand how Mother Nature works," he says, noting that the goal is to develop a model that can also be used to reliably forecast future impacts of current and future energy sources. "We are obtaining near real-time, high-quality data from 300 to 400 unique instruments spread worldwide—the largest collection of globally distributed instruments used to study the impact of clouds and aerosols on Earth's climate."
Sisterson—most recently an instrument operations manager for ARM—has held several positions over the past three decades, including ARM operations manager and Southern Great Plains site manager. As instrument operations manager, his job was to contract, and manage mentors for all the facility's instruments—the experts who ensure the quality of the data. These people, Sisterson explains, play a larger role in what has made this job so great.
"Managing instrument mentors is a bit like herding cats, but I've really enjoyed getting to know these experts and developing a relationship with them over the years," he says. "In addition to calling them colleagues, I have come to know many of them as friends."
Helping People Understand Atmospheric Science
In addition to his work in the field, to his credit, Sisterson has more than 500 public outreach presentations, and he co-authored an award-winning book about atmospheric science for a general audience.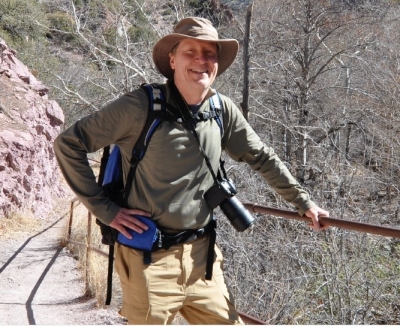 He has dedicated much of his life to student and public outreach. Colleagues have noted that Sisterson has a true knack for breaking down complex topics into stories that all ages can understand. He focuses on helping people understand atmospheric science in simple terms, as opposed to getting lost in the details.
While many honors and awards fill his office, including the University of Chicago Medal for distinguished service and personal achievement at Argonne, "the Pinnacle of Education Award was really important to me personally," Sisterson says. "I have this passion for getting kids interested in science. Most kids are taught that doctors or lawyers, and such, are the best professions. I feel science is underserved by not being included in that list."
Sisterson particularly says he loves working with middle schoolers, who you can "hook with the magic of science."
Though retiring from the management side of atmospheric research, Sisterson still does not plan to leave his field, or Argonne, behind. "When I retire, I'm going to be working in the Communication and Public Outreach Division as an Argonne docent and community speaker," he says, emphasizing that he enjoys panel discussions relating to weather extremes that result from the disruption of earth systems.
And whether or not he is conducting research, Sisterson says he will always make time to appreciate the flashes of light and thunder that sparked a career many storms ago.
# # #
ARM is a DOE Office of Science user facility operated by nine DOE national laboratories, including Argonne National Laboratory.