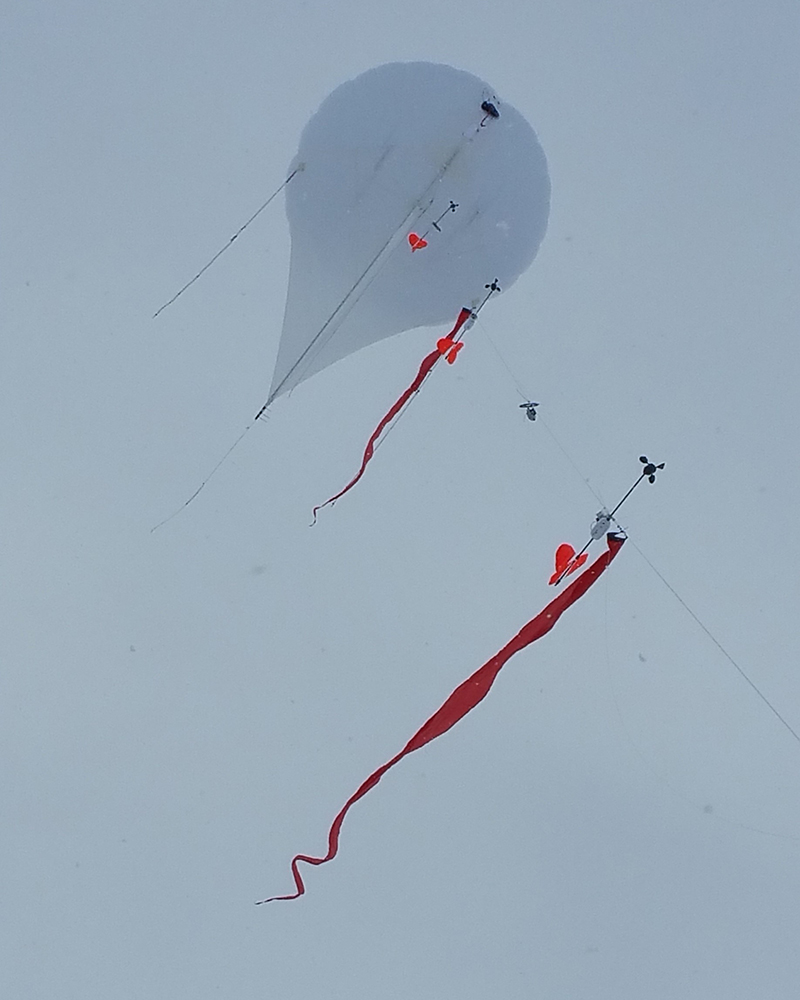 A new paper in the Bulletin of the American Meteorological Society (BAMS) summarizes efforts by the ARM Climate Research Facility, through collaborations with university and federal partners, to develop and use unmanned aerial capabilities for atmospheric research in the Arctic.
Over the past three years, ARM has managed field campaigns using unmanned aerial systems (UAS) and tethered balloon systems (TBS) at Oliktok Point in northern Alaska, where the U.S. Department of Energy controls restricted airspace supporting such efforts. The UAS and TBS measurements have supplemented data obtained by the third ARM Mobile Facility at Oliktok Point—part of ARM's North Slope of Alaska atmospheric observatory—to help improve understanding of atmospheric processes in the Arctic.
Gijs de Boer, a research scientist at the Cooperative Institute for Research in Environmental Sciences at the University of Colorado Boulder, was the lead author of the paper. De Boer is the Atmospheric System Research science lead for ARM's efforts at Oliktok Point. He was also the principal investigator for the Evaluation of Routine Atmospheric Sounding Measurements using Unmanned Systems (ERASMUS) field campaign in 2015 and 2016.
During ERASMUS, instrumented UAS flew above Oliktok Point and gathered information about properties related to arctic clouds, aerosols, and radiation. ERASMUS also shed light on the potential for ARM to implement routine UAS-based measurements at Oliktok Point.
In addition to ERASMUS, the paper discusses the Inaugural Campaigns for ARM Research using Unmanned Systems (ICARUS) initiative. ICARUS represents a joint ARM Facility-Oliktok Point site science team effort to further unmanned aerial system capabilities while collecting scientifically relevant measurements.
The paper also details other steps taken to advance ARM's unmanned aerial capabilities and community access to ARM-managed UAS and TBS.
# # #
The ARM Climate Research Facility is a DOE Office of Science user facility. The ARM Facility is operated by nine DOE national laboratories.