Shipboard Instruments Will Collect Crucial Data During a Series of Routine Voyages Between Australia and Antarctica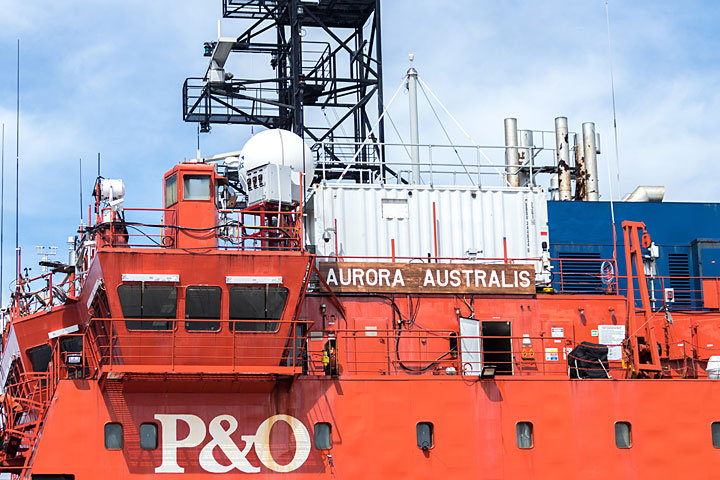 Imagine spending several weeks aboard a ship traversing the stormiest ocean on Earth, climbing each day to the highest deck to check on scientific instruments mounted inside a windowless, 20-foot shipping container. As you steady yourself against the rolling seas by wedging your body between instrument racks, you might wonder why you're not sitting poolside on a tropical cruise instead. But after just a four-day taste of such a grueling journey, Janek Uin, an atmospheric scientist at the U.S. Department of Energy's (DOE) Brookhaven National Laboratory, said he loved it.
"Some people were green in the face and didn't like the experience, but I was fine," he said.
Uin was one of 12 scientists, technicians, and "instrument mentors" aboard the Aurora Australis during a test run in October 2017 for a DOE Atmospheric Radiation Measurement (ARM) Climate Research Facility mission now underway to study aerosol particles, cloud properties, and other atmospheric conditions over the Southern Ocean—the frigid body of water that circles Antarctica. From late October through next April, the Australian icebreaker will carry an array of instruments to collect air samples, humidity readings, and a wide range of other atmospheric data as it travels on routine research and supply-restocking voyages back and forth from Hobart, Australia, to four different research stations on and around the Antarctic coast. This set of instrumentation is known as the second ARM Mobile Facility (AMF2).
The data will help scientists better understand how aerosols—tiny particles suspended in the air—interact and grow and influence the formation of clouds in the relatively pristine and little-explored Antarctic environment.
"We want to get a better understanding about the aerosols because that's one of the largest uncertainties in global climate models right now," Uin said.
Read the full feature on the Brookhaven website.
This is a feature story published by Brookhaven National Laboratory's Media & Communications Office and shared with permission.
# # #
The ARM Climate Research Facility is a DOE Office of Science user facility. The ARM Facility is operated by nine DOE national laboratories, including Brookhaven National Laboratory.