Voyles helped ARM through its first 25 years and is now moving on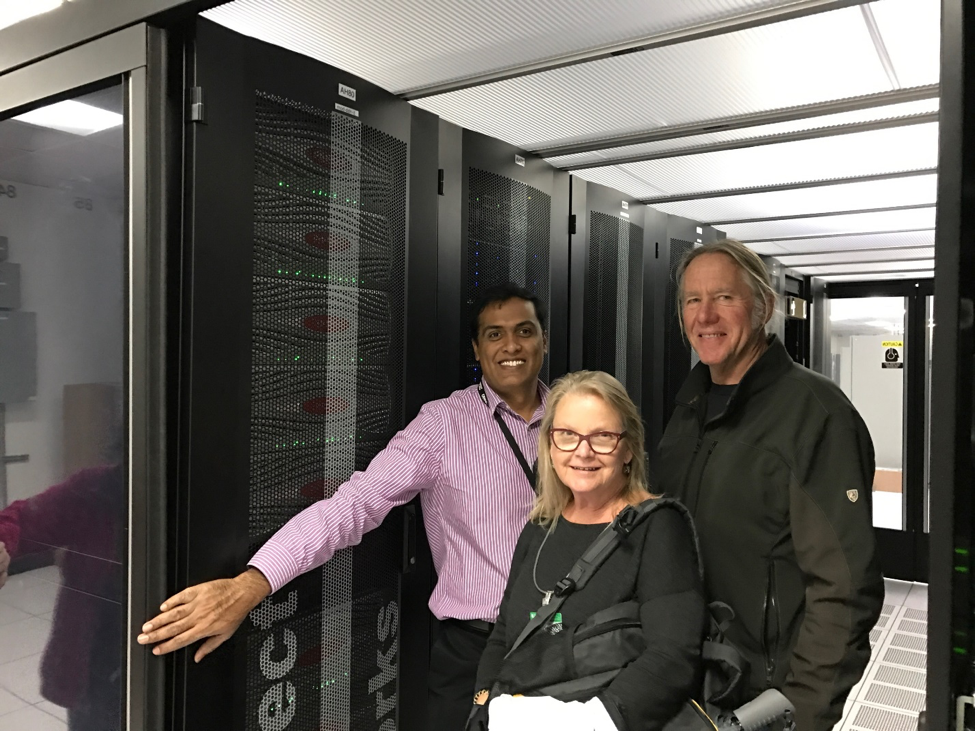 The morning sun streams into Jimmy Voyles' living room through floor-to-ceiling windows. Solid-state lighting bathes the rest of the house in a warm, orange glow. Nestled in a central Texas forest, this 1,000 square foot, L-shaped abode has an open floor plan, granite counter tops, and a window seat perfect for curling up with a good book.
Voyles designed and built the entire house by himself.
"I started working on it every weekend and now I'm living in it," he says. "I learned how to do everything. One weekend you're a plumber and the next weekend you're an electrician."
Designing and building a house is no easy task. Voyles had to break it down and figure out how everything fit together. He takes the same approach to all challenges in his life, including those he faces as the Chief Operating Officer at the Atmospheric Radiation Measurement (ARM) Research Facility, a U.S. Department of Energy scientific user facility.
"If you have a big program like [ARM], you've got to keep everything running smoothly," says retired DOE ARM Program Manager Wanda Ferrell. "You have to be able to watch the machine and know when things are going well and, when something is not quite right, know when to nudge or to make a major change in the system. Jimmy has the uncanny ability to do this better than anyone I know."
Voyles joined ARM five years after its formation and has spent the last 23 years helping the ARM Facility grow and preparing it for the future. In April, DOE presented Voyles with a service award in honor of all the work he's done for ARM.
Now, at the age of 65, Voyles is retiring. Though he will miss his ARM family, he's excited about all the new challenges he gets to take on.
A Passion for Tinkering
Voyles started breaking complicated scenarios into manageable parts when he was a teenager in Texas. As "one of those problem children in high school," he says he stayed out of trouble by working as a mechanic for a local motorcycle and Volkswagen shop. He loved taking the machines apart and putting them back together.
After high school, Voyles joined the Army, where he served as a crew chief on an attack helicopter in Vietnam. He looked over contract mechanics' shoulders as they fixed up the helicopters.
"There's a lot of electronics and I was just fascinated," he says. "It's like something clicked. I knew it was what I wanted to do."
When he returned to Texas, he started going to school to become an electrical engineer.
After he graduated from the University of Houston, Voyles moved to Washington to work on control systems for the Fast Flux Test Facility reactor at Westinghouse Hanford. Then he got into robotics and switched over to Pacific Northwest National Laboratory, where he held multiple management and team lead positions.
In 1993, Voyles left the Pacific Northwest to be a staff engineer in the Physics Research Division at a new Superconducting Super Collider outside of Dallas, Texas. But the project was shut down. So he came back to PNNL in 1994 as a manager of a group for information services. That's when ARM offered him a job.
On Cloud Nine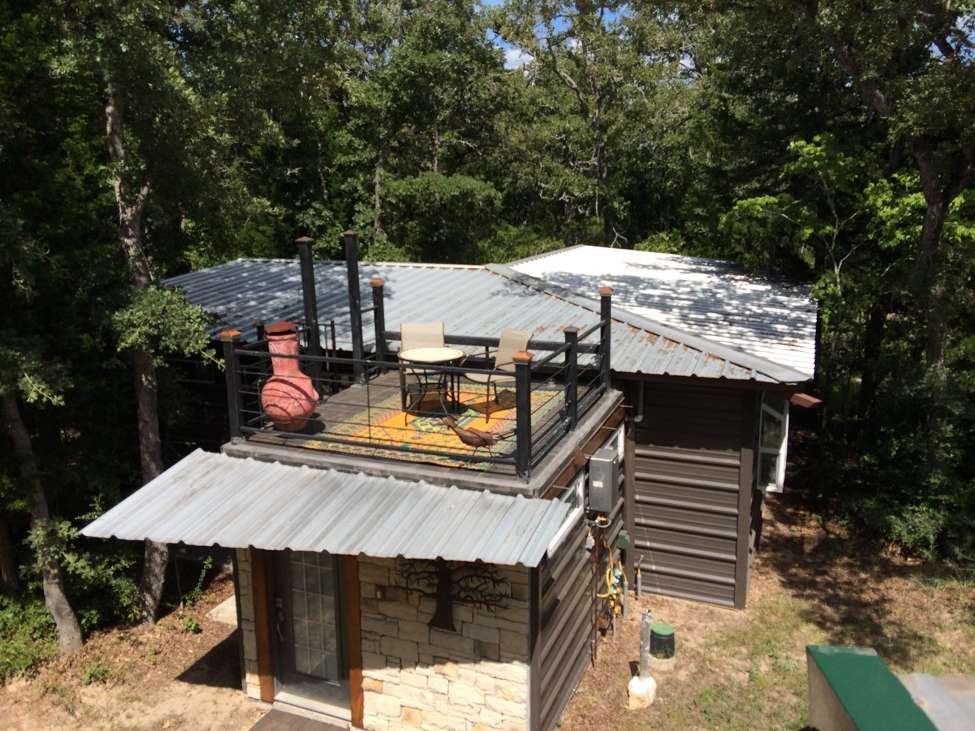 Voyles joined ARM as the leader of the Data and Science Integration Team. He immersed himself in the world of atmospheric science and never looked back.
"Once I started working for ARM," he says, "I realized it was probably something I could spend the rest of my career on."
Voyles has had multiple jobs within ARM, including the Engineering Manager and the Technical Director of the Facility. Throughout all of his roles, his attention to detail is evident.
In 2009, ARM received $60 million from the American Recovery and Reinvestment Act for instruments, software development, and improvements to stationary sites.
"That was a very stressful project!" Voyles recalls.
He managed the project for DOE; he developed plans; worked with project leads to acquire, test, and deploy hundreds of new instruments; and reported everything to DOE monthly. They finished the project on time and within budget.
"I think the final budget balance was about $10," Voyles says.
"That was amazing the way he partitioned this complex project into its pieces," says PNNL's Jim Mather, the current Technical Director of the ARM Facility. "It required incredible attention to detail and it just went so smoothly."
That's just how Voyles is. As ARM churns out more and more data, Voyles' guiding hands have helped the Facility stay focused, efficient, and unified.
"I really don't know how he keeps it all in his head," says Mark Ivey from Sandia National Laboratories in New Mexico and facility manager for ARM's North Slope of Alaska observatory. "Smoke would be coming out of my ears, no question."
One of the Family
As much as Voyles cares for ARM, he also cares about its people. "They're like family," he says. "From DOE to the labs to the people, they're just fantastic."
Part of Voyles' success as a manager is "this magic" to bring bright minds together and make sure everyone feels included in the team, says Giri Prakash, the ARM Data Services and Operations Manager based at Oak Ridge National Laboratory in Tennessee.
Voyles is always accessible to his coworkers for both work and career advice. "He said 'I'm here for you,'" Prakash says. "That gave me great confidence."
When the ARM family gets together, Voyles takes everyone out to dinner (super spicy Indian food is a favorite) and bonds with people over home-improvement projects, electronics, and the latest technological marvels. Known as "Mr. Gadget," Voyles often shows up with a new toy—such as an iPhone or an Apple Watch.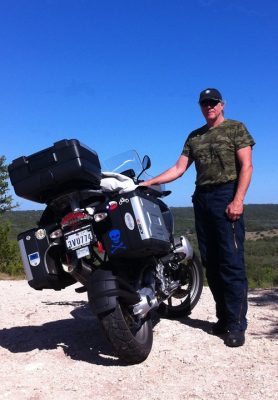 "We used to look forward to meetings," says Kim Nitschke, the facility manager for the Eastern North Atlantic atmospheric observatory and two mobile facilities based at Los Alamos National Laboratory in New Mexico. "What's Jimmy got this time?"
But soon Voyles will no longer attend ARM meetings. He retires on October 1, passing his responsibilities to former Southern Great Plains Facility Manger Nicki Hickmon.
"He's not going to have any problems filling his time," says Kevin Widener, a retired ARM Chief Engineer from PNNL and Voyles' best friend.
Voyles has already blocked out a schedule: He will start each day learning about autonomous control systems and electronic circuits and then read philosophy in the afternoon. His evenings will center on food. "I'm going through my Indian cooking phase right now," he says. "But I also love French cooking a lot."
He has many other plans, including rebuilding motorcycles the way he likes them and hoping to one day own a self-driving Tesla.
Voyles also needs to put the final touches on his house. Next on the construction front: a greenhouse for his wife Judy and maybe a guest house.
The timing for the guest house could not be more perfect: The 2024 total solar eclipse will pass right by and the ARM family is already planning a visit.
# # #
The ARM Climate Research Facility is a DOE Office of Science user facility. The ARM Facility is operated by nine DOE national laboratories, including Pacific Northwest National Laboratory.