Weather-hardened ArcticShark readies for Alaska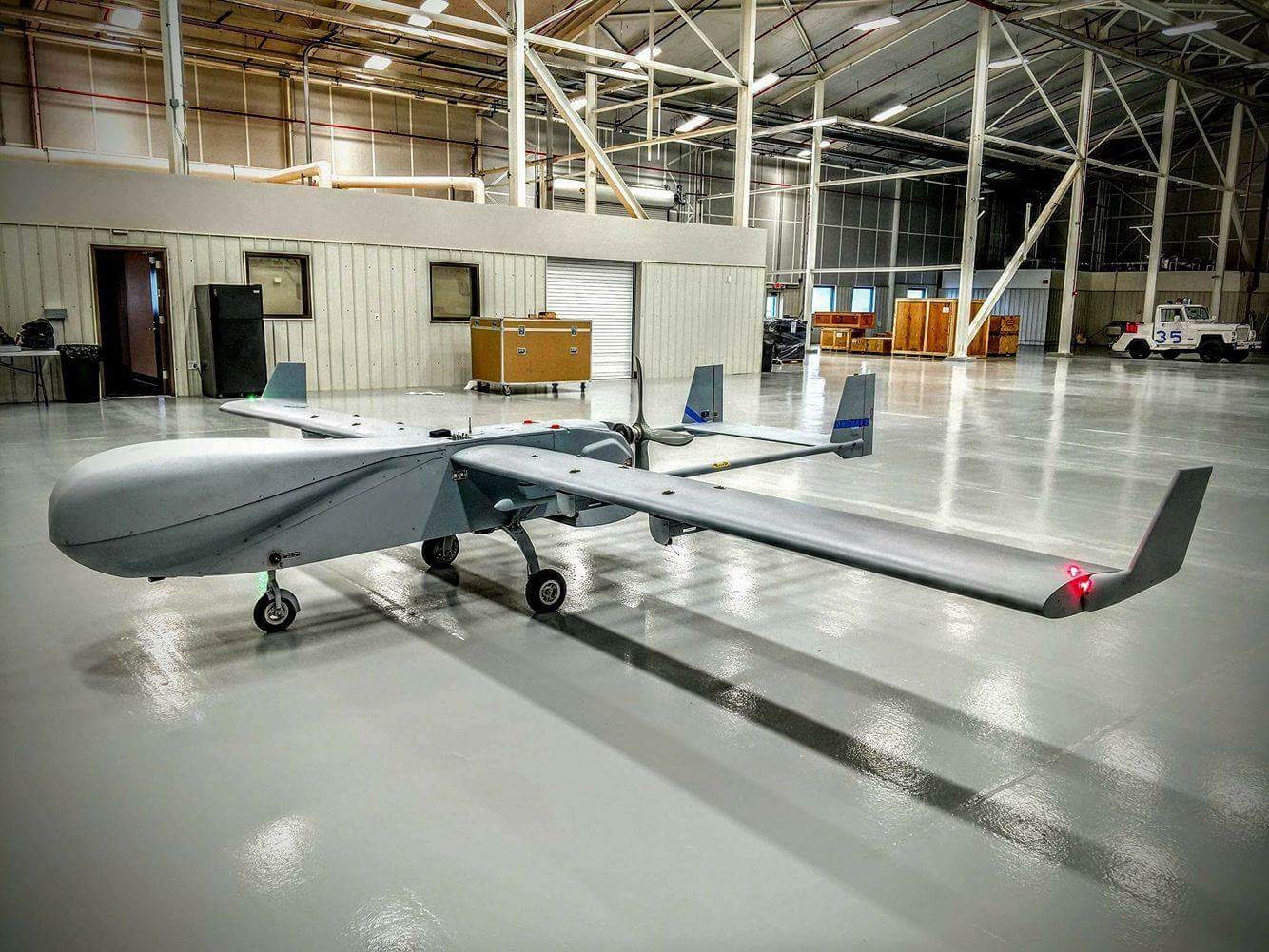 On the first day of March, the four-bladed prop of the wide-winged ArcticShark bit into the skies over Pendleton, Oregon, on the first day of its flight testing. By May of next year this new unmanned aerial system (UAS), powered by a rotary engine, is expected to collect polar atmospheric data while aloft over tundra and sea ice on Alaska's North Slope.
Atmospheric conditions are changing more dramatically in the sensitive Arctic than in the rest of the world. Scientists want to measure the properties of the region's clouds, aerosols, and precipitation.
The ArcticShark will undergo flight testing through March 17 at the Eastern Oregon Regional Airport in Pendleton, home to the Pendleton UAS range, which is part of the Pan-Pacific UAS Test Range Complex managed by the University of Alaska Fairbanks. The range complex is one of six official Federal Aviation Administration (FAA) test sites.
The new data-scooping UAS is owned by the U.S. Department of Energy (DOE) and managed by the Atmospheric Radiation Measurement (ARM) Climate Research Facility, a DOE national scientific user facility. It was created by Navmar Applied Sciences Corporation (NASC) in Pennsylvania and will be flown by two NASC-trained pilots on staff at the Pacific Northwest National Laboratory (PNNL) in Richland, Washington. After its 2018 trial flights, the ArcticShark will be made available to scientists around the world.
The contract with NASC to provide the ArcticShark includes the aerial vehicle, training, spare parts, maintenance, and a ground control station. The ArcticShark airframe, modified for cold-weather operations, is a hardened variation of the company's TigerShark; so far, 180 TigerSharks have racked up more than 100,000 safe flying hours for civilian and government clients.
"It's a tremendous platform," said PNNL atmospheric scientist Beat Schmid, manager of the ARM Aerial Facility (AAF), the DOE's airborne observatory.
It has good size and programmable repeatability, he said. "You can fly the same patterns over and over, and nobody gets annoyed."
Schmid watched the first test flight in Pendleton and was reminded of another ArcticShark advantage—it can fly slowly. "For atmospheric sampling," he said, "a slow pace is our friend."
The bulb-nosed ArcticShark—14 feet long and three feet high—has a top speed of just 75 miles per hour. It can carry up to 100 pounds in instruments and climb to 18,000 feet.
Big, Strong, and in the Middle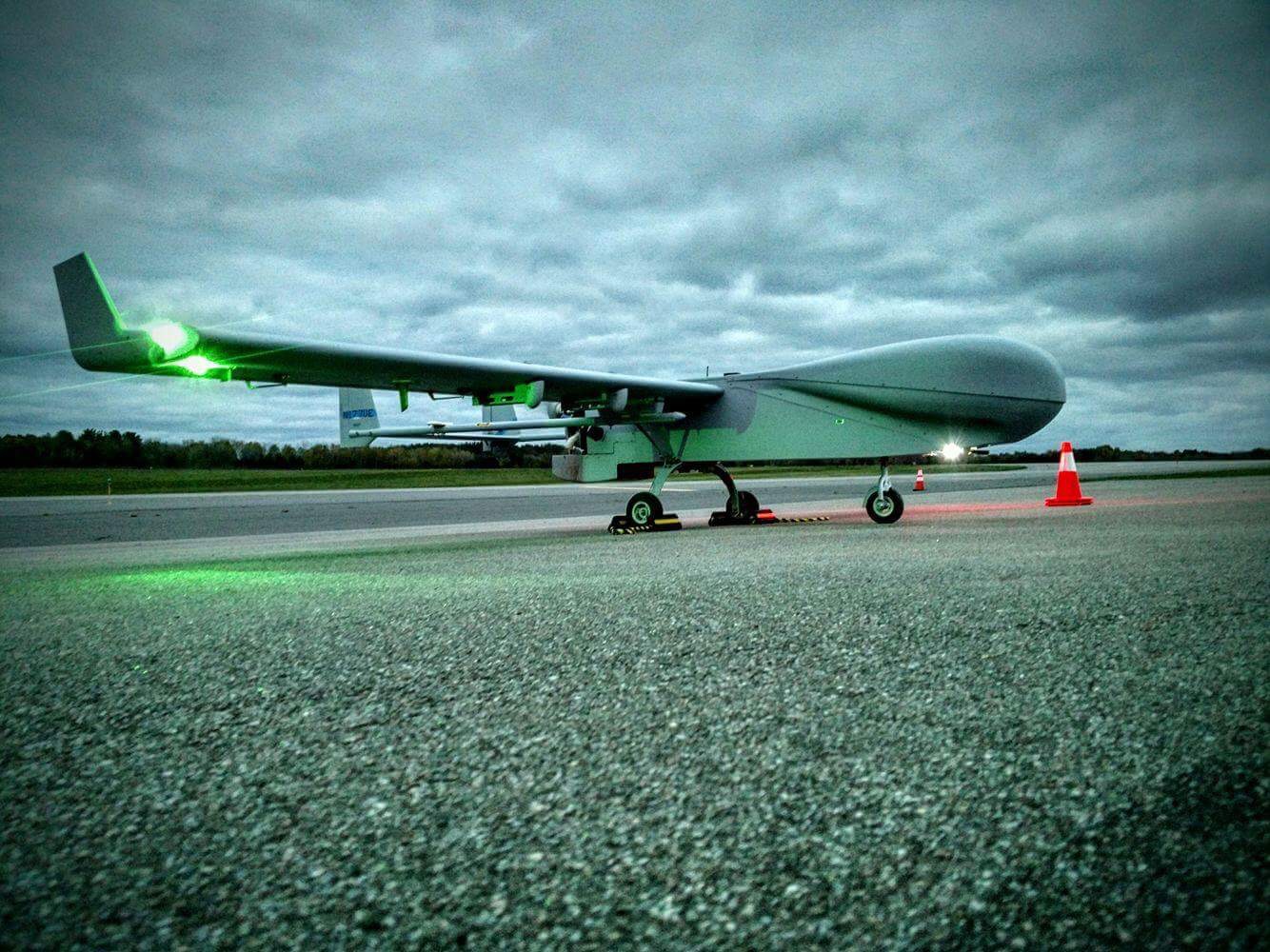 Built for hard work, the ArcticShark is made of composite, wood, and aluminum. It has a 22-foot wing span and a gross takeoff weight of 650 pounds. That's two and a half times heavier than an ultralight aircraft.
Its size, weight, top speed, and altitude capabilities give the custom-built ArcticShark a "Group 3" rating, according to a UAS classification table from the U.S. Department of Defense. It occupies a middle ground between UAS platforms that range from the size of an insect to those weighing more than 10 tons and powered by jet engines.
Regarding such aircraft used for atmospheric research, "no one else is really occupying that middle ground" until NASA revives its mid-size UAS capabilities, said Schmid. "We're it."
Initial testing involves five to seven hours of flying a day, much of it for pilot training. All flights at Pendleton will be conducted during the day, and in good weather. The ArcticShark will fly up to 2,500 feet and within a radius of five nautical miles, largely over sparsely populated farms.
To build a concept of operations for the ArcticShark, and to get FAA flight approvals, PNNL partnered with the Pendleton UAS Range and with ArgenTech Solutions.
To keep the pilots current, additional testing and training will take place several times over the next year, two or three days at a time. For instrument integration and testing, the aircraft will be housed in a hangar in Pasco, Washington.
The ArcticShark is the latest UAS in DOE's long history with such platforms. The agency, said Schmid, "pioneered the use of unmanned aerial vehicles for science."
An AAF predecessor called the ARM-Unmanned Aerospace Vehicle (ARM-UAV) yielded some major achievements during scientific experiments on radiative fluxes, cloud properties, and satellite calibration and validation.
"The ArcticShark is a big investment for ARM," said Schmid. "But it will have a big impact."
# # #
The ARM Climate Research Facility is a national scientific user facility funded through the U.S. Department of Energy's Office of Science. The ARM Facility is operated by nine Department of Energy national laboratories, including Pacific Northwest National Laboratory.