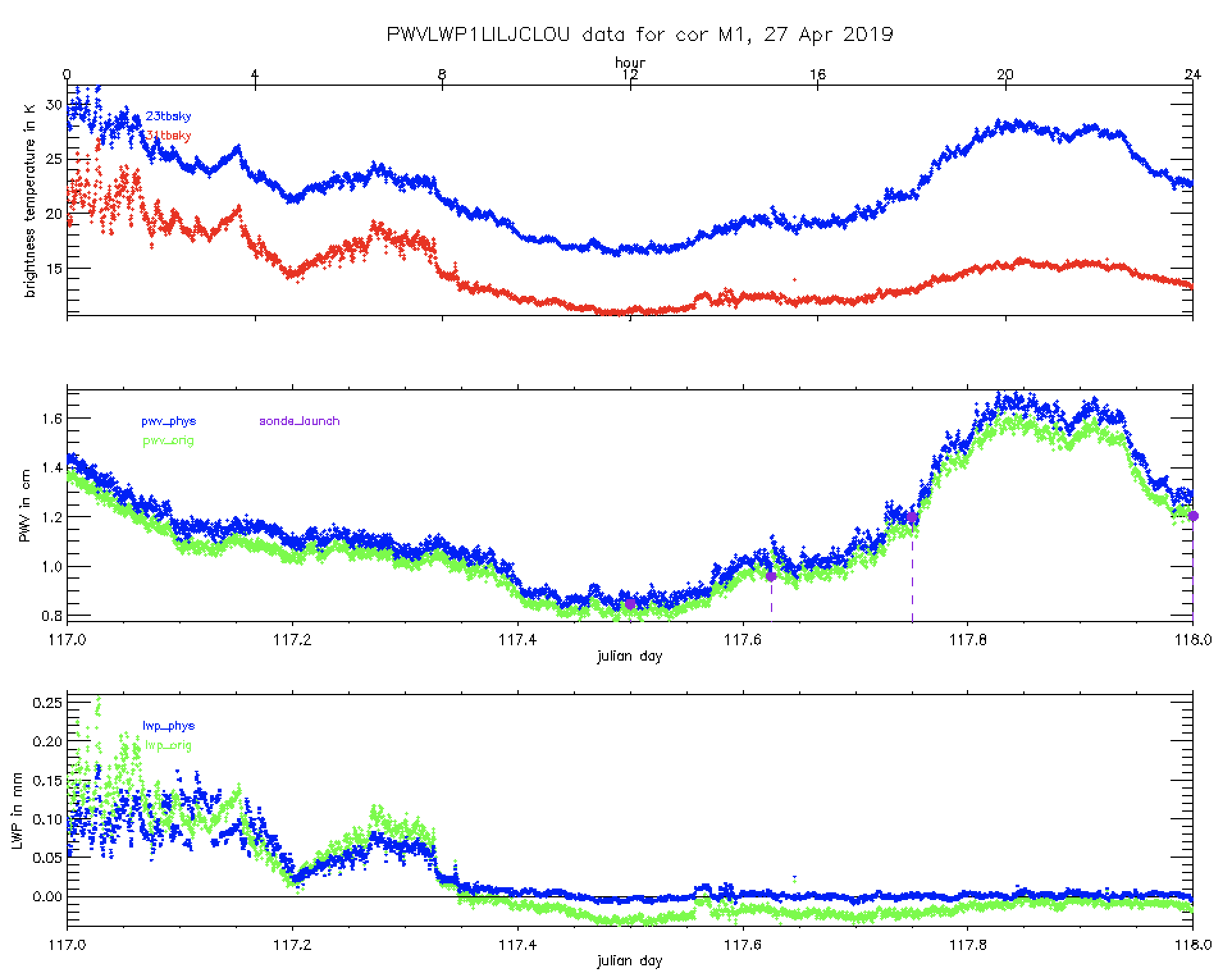 The Microwave Radiometer Retrievals (MWRRET) value-added product (VAP) has been processed for the following Atmospheric Radiation Measurement (ARM) user facility field campaign operations:
MWRRET retrieves column precipitable water vapor and liquid water path—both important variables to understanding radiative transfer in the atmosphere and clouds—from ARM's 2-channel microwave radiometers (23.8 and 31.4 GHz). The VAP uses a physical retrieval methodology and bias correction that provides improved retrievals over the standard statistical coefficient method.
Feedback on the VAP can be sent to ARM translator Damao Zhang.
More information on MWRRET is available on the VAP web page. To access these data, log in to the ARM Data Center. (Go here to request an account.)
To cite the MWRRET data, please use doi:10.5439/1027369.
# # #
ARM is a DOE Office of Science user facility operated by nine DOE national laboratories.