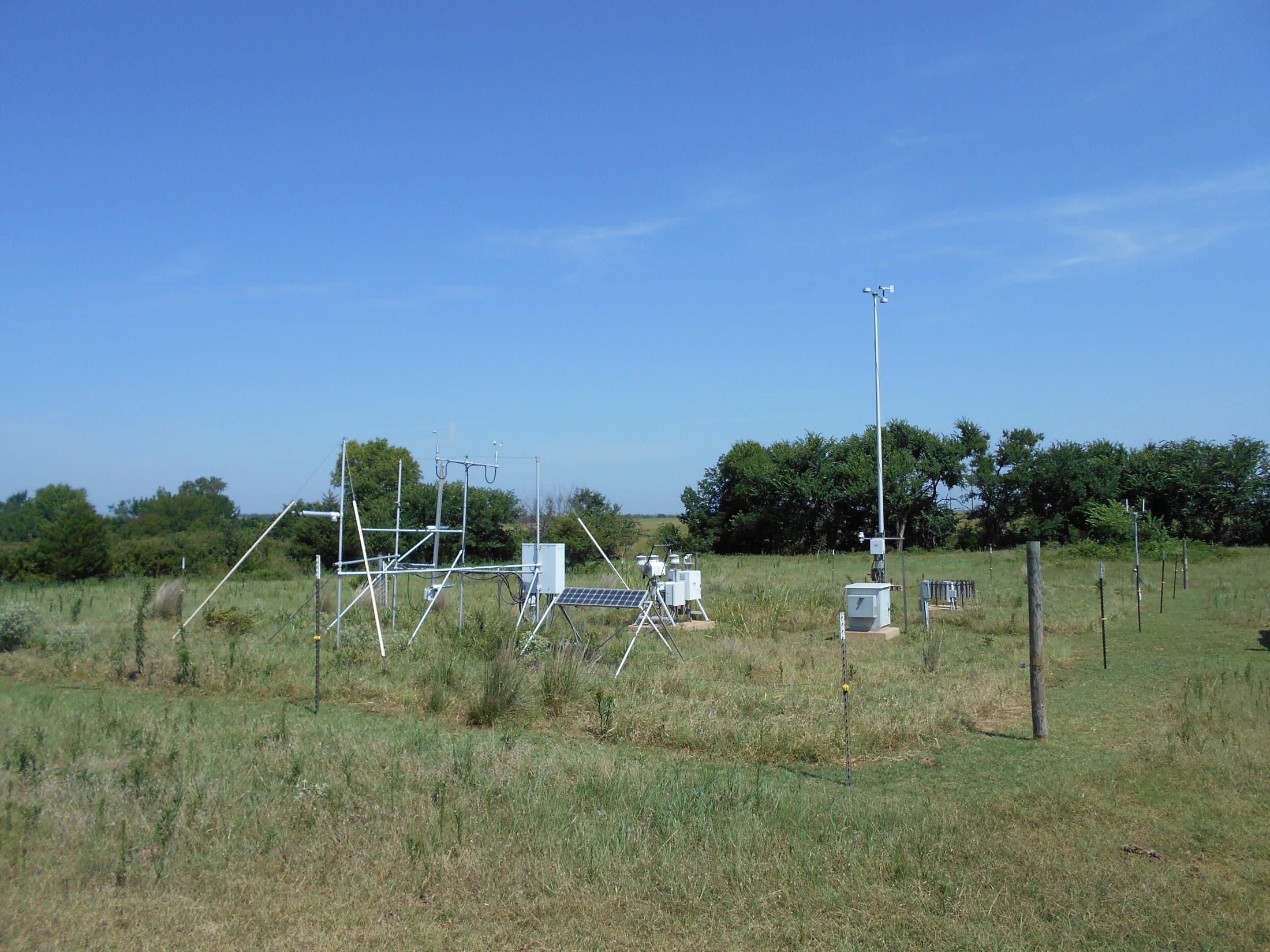 The Atmospheric Radiation Measurement (ARM) user facility's longtime recommended datastream for broadband surface irradiance measurements is Data Quality Assessment for ARM Radiation Data (QCRAD). Addressing issues in the QCRAD code, reprocessed shortwave broadband total downwelling irradiance data are now available for the following extended facilities at ARM's Southern Great Plains atmospheric observatory:
E9 (Ashton, Kansas) from July 16, 2014, to June 2, 2016
E11 (Byron, Oklahoma) from July 26, 2014, to June 3, 2016
E12 (Pawhuska, Oklahoma) from July 25, 2014, to June 1, 2016
E15 (Ringwood, Oklahoma) from July 20, 2014, to June 7, 2016
E21 (Okmulgee, Oklahoma) from July 10, 2014, to June 10, 2016
E31 (Anthony, Kansas) from October 13, 2011, to June 27, 2017
E32 (Medford, Oklahoma) from February 4, 2012, to July 26, 2016
E34 (Maple City, Kansas) from September 2, 2011, to July 27, 2016
E35 (Tryon, Oklahoma) from October 5, 2011, to July 20, 2016
E36 (Marshall, Oklahoma) from September 28, 2011, to July 20, 2016
E37 (Waukomis, Oklahoma) from September 28, 2011, to July 19, 2016
E39 (Morrison, Oklahoma) from August 23, 2015, to July 22, 2016
E40 (Pawnee, Oklahoma) from October 7, 2015, to July 19, 2017
E41 (Peckham, Oklahoma) from April 13, 2016, to July 13, 2017.
The QCRAD methodology uses climatological analyses of the surface radiation measurements to define reasonable limits for testing the data for unusual values. The QCRAD value-added product (VAP) applies multiple data quality checks, corrects for errors due to infrared loss in shortwave radiometric measurements, and calculates a best-estimate total downwelling shortwave irradiance value.
For the sites and date ranges above, best-estimate and infrared-corrected global downwelling shortwave hemispheric irradiance data were reprocessed using corrected qcrad1long code. Some bugs were found in the qcrad1long code, including a Celsius to Kelvin bug and multiyear processing causing incorrect infrared correction coefficients for the unshaded pyranometer measurement of downwelling shortwave.
Scientists can use the reprocessed best-estimate c2/s2 data and infrared-corrected c2 data now. To access these data, go to the ARM Data Center. (Go here to request an account.)
More information on QCRAD is available on the VAP web page.
Read this announcement to learn about previous QCRAD releases for Southern Great Plains extended facilities.
To share your experience with QCRAD—such as how you use the data and how well they work for you—or to ask a question, contact Josh Howie.
Please note: Use E9 broadband downwelling irradiance data near the sunset horizon with caution. A nearby windmill will shade the instruments near sunset.
To cite qcrad1long.c2 datastreams, please use doi:10.5439/1227214.
# # #
ARM is a DOE Office of Science user facility operated by nine DOE national laboratories.