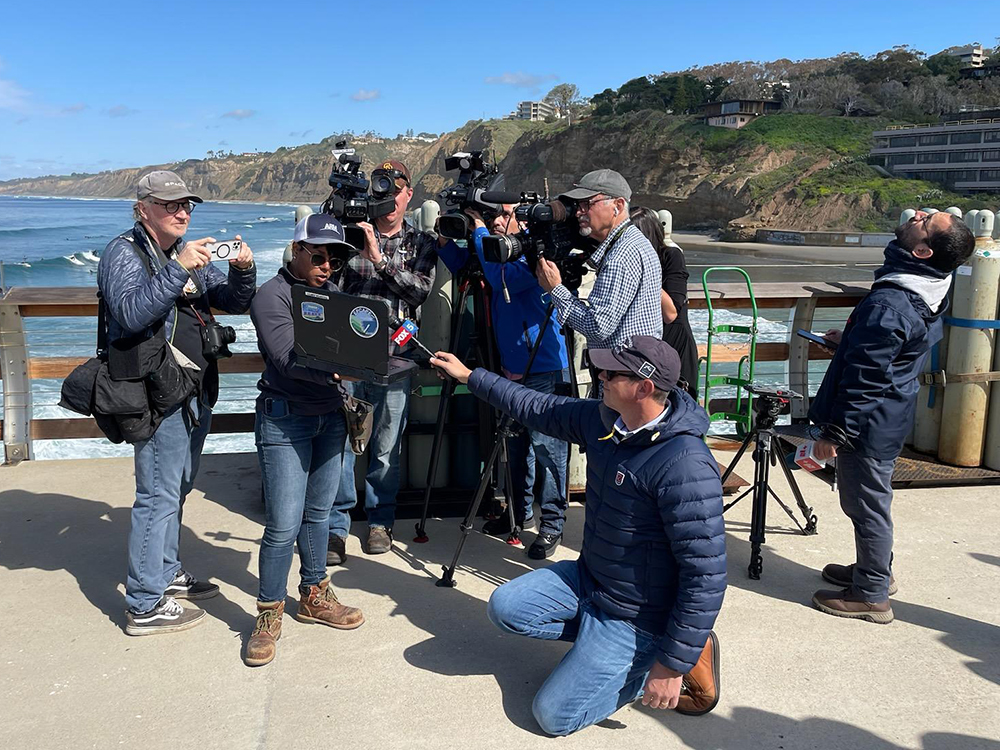 ARM's yearlong Eastern Pacific Cloud Aerosol Precipitation Experiment (EPCAPE) marked its official start of operations on February 15, 2023, in La Jolla, California.
Two days prior, the University of California San Diego's Scripps Institution of Oceanography hosted an open house for media and community members at the Ellen Browning Scripps Memorial Pier, where the main EPCAPE instruments are located.
EPCAPE's principal investigator, Lynn Russell, and co-investigator Dan Lubin are Scripps scientists.
Russell and Lubin were joined at the open house by Gary Geernaert, the director of the Earth and Environmental Systems Sciences Division within the U.S. Department of Energy's (DOE's) Biological and Environmental Research program; DOE ARM Program Manager Sally McFarlane; ARM Director Jim Mather; and DOE Atmospheric System Research (ASR) Program Managers Shaima Nasiri and Jeff Stehr. The group discussed EPCAPE science and operations with journalists and local residents who visited the pier.
ARM technicians also played important roles during the open house. David Oaks launched a ceremonial weather balloon to kick off the event, and Ana Gabriela "Gabi" Pessoa showed journalists the data coming in from the balloon.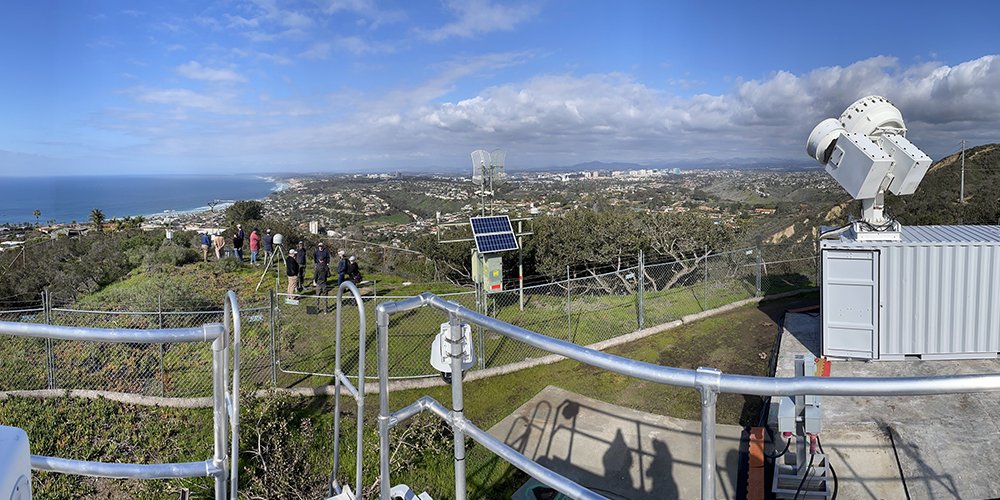 While in La Jolla, the ARM/DOE group visited a set of EPCAPE instruments on Mount Soledad, which is about 3 miles from the pier.
So far, The San Diego Union-Tribune, La Jolla Light, and San Diego's Fox, NBC, and CBS television affiliates have produced reports from the EPCAPE open house. A Spanish-language station covering San Diego and Baja California also reported on EPCAPE.
As additional reports become available, they will be published on ARM's EPCAPE media page.
Freely available EPCAPE data can be accessed online now through ARM Data Discovery.