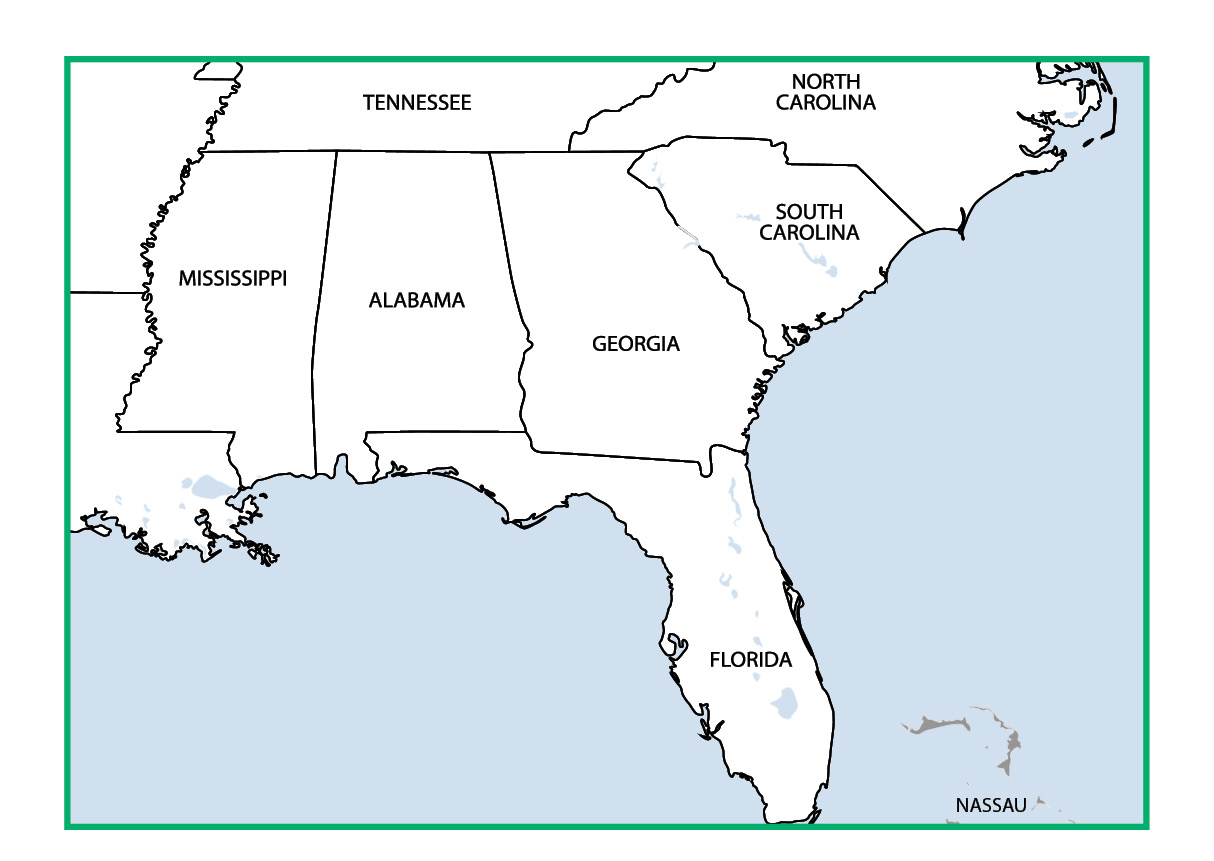 By March 2023, the third ARM Mobile Facility (AMF3)―currently snowbound in northern Alaska―is scheduled to begin operating in the seasonally storm-wracked Southeastern United States (SEUS). The vision for the five-year deployment is to establish a distributed network of instruments in parts of the region away from coastal sea breezes and urban-air influences.
The 2020 American Geophysical Union (AGU) Fall Meeting hosted a December 2 town hall about the project, which has yet to choose an exact site. The AMF3 site science team, led by Brookhaven National Laboratory (BNL), plans to have a shortlist of candidate locations in March 2021.
Presenting on the deployment was the site science team lead, BNL aerosol researcher Chongai Kuang, backed up by two other AMF3 SEUS topical area leads from BNL: meteorologist Scott Giangrande and associate ecologist Shawn Serbin.
"It's good to see you virtually," said Kuang to the assembled morning audience of about 50 listeners. "We look forward to hearing from you on this deployment as we march on within our timeline."
The planned deployment fits the mission of ARM―to operate strategically located atmospheric observatories in diverse and climate-critical regions of the world. In this case, the focal science areas fit the three experts leading the AMF3 SEUS effort: aerosol properties (Kuang), convection (Giangrande), and land-atmosphere interactions (Serbin).
The hope is that the deployment will collect data on a patchwork of landscapes―observations that in turn enable analysis and modeling of local and regional weather patterns in the SEUS.
Even after the shortlist of candidate sites is prepared, said Kuang, "the door is not closed. Our team's goal is feedback from you."
Possible Sites So Far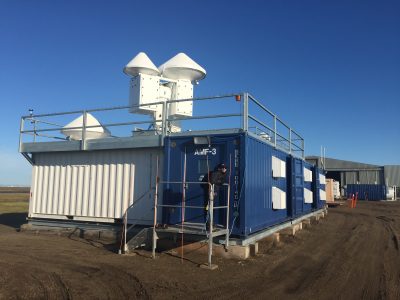 The AMF3 SEUS timeline includes identifying the new site by September 2021 and then rolling forward on approvals, leases, and contracts.
Of the locations considered so far, said Kuang, "we've received no hard (refusals). That is good news."
He identified two example sites, both within national forests in Alabama: Bankhead in the northern part of the state and Talladega in central Alabama. The first is near synergistic resources at NASA and the University of Alabama, Huntsville; the second contains sensors deployed by the National Ecological Observatory Network (NEON).
Outreach so far has also included measurement networks in the region run by NASA, the U.S. Forest Service, and AmeriFlux, a network of managed ecological research sites.
In any event, the AMF3 SEUS project―with its full science team, advisory committee, and logistical partners―"endeavors to have outreach beyond ARM and ASR," said Kuang. ASR refers to the U.S. Department of Energy's (DOE) Atmospheric System Research.
DOE's Environmental System Science program has also been involved, he said.
The deployment's operational model is ARM's Southern Great Plains atmospheric observatory, which maintains a distributed network of instruments that spans parts of convectively active Oklahoma and Kansas. AMF3 SEUS instrumentation is still to be determined, but it could incorporate the AMF3 core suite, a measurement tower, aerial assets such as tethered balloon systems, at least three scanning radars, and interlocking regional assets such as NEON and area universities.
With this being the first time that a site science team worked together this way with ARM and ASR, "this is not a conventional AMF deployment," said Kuang.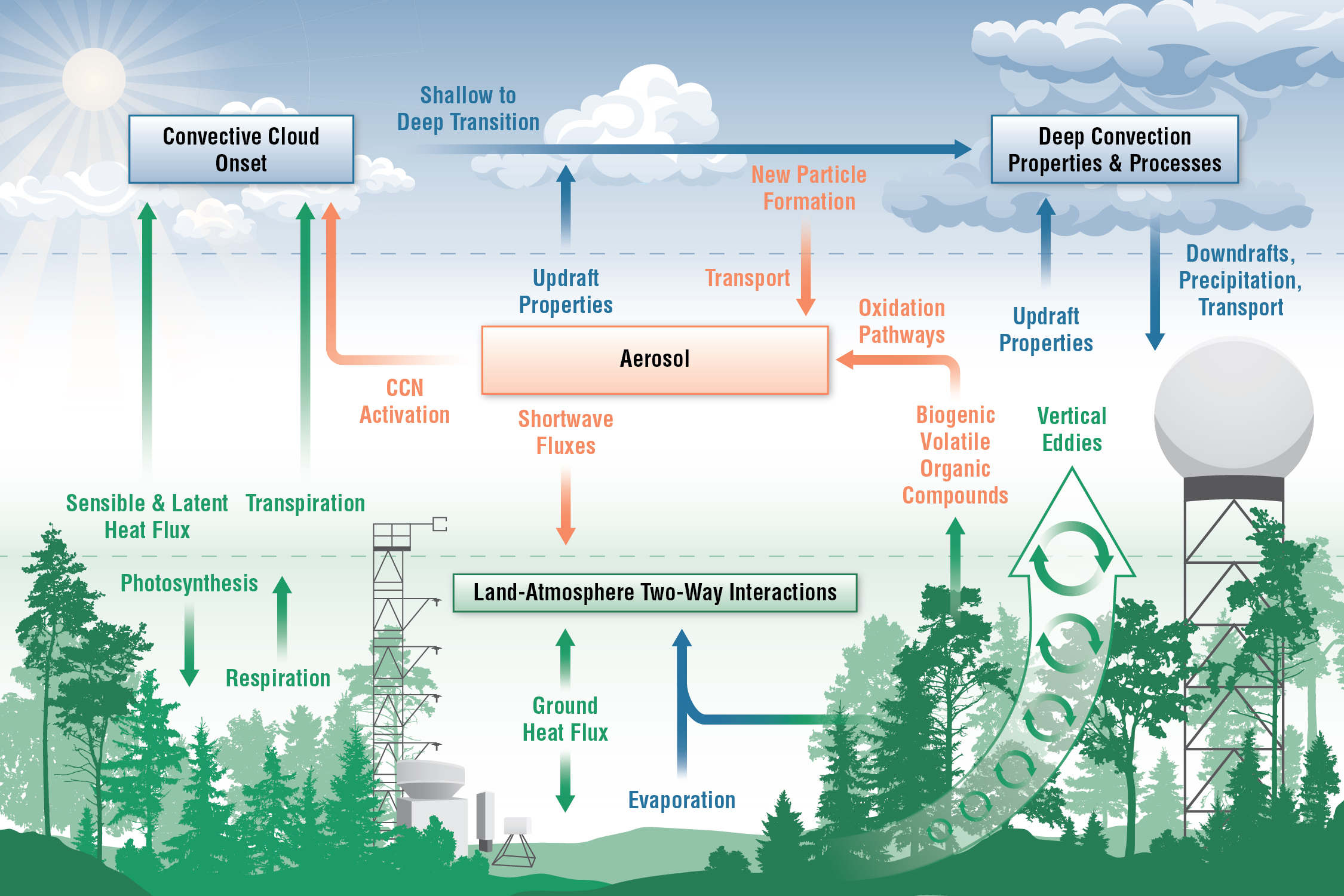 Exiting Alaska, Embracing the Southeast
Until June 2021, AMF3―staffed 10 hours a day and active around the clock through the year―will remain in Oliktok Point, Alaska.
The new science team looks forward to a critical-region deployment that is more accessible, will accommodate more instruments, and will allow spatially distributed instrumentation.
Among the motivators for deploying AMF3 to the SEUS are the region's abundant severe convective storms, with observable shallow-to-deep convection transitions; prolific biogenic emissions; and strong coupling of land surfaces with atmospheric processes.
That said, finding a final AMF3 SEUS site includes some caveats. It has to be far enough away from the coast to eliminate sea-breeze influences, include no urban air or complex terrain (mountains or plateaus), and center on a forest landscape.
Scientists investigating cloud-aerosol interactions are interested in forest cover dominated by both isoprene and monoterpene biogenic emissions. "We will need more than one site," said Kuang, though there will be just one main site.
Once measurements start flowing, said Kuang, the site science team will be "ambassadors for the data," not gatekeepers.
At the AMF3 SEUS site, instruments will be deployed in three phases, beginning with core hardware such as cloud radars and progressing to instrumentation around the main facility (radar wind profilers, for example).
At the AMF3 SEUS site, instruments will be deployed in three phases, beginning with core hardware such as cloud radars and progressing to instrumentation around the main facility (radar wind profilers, for example).
By the third phase, Kuang and the others will deploy advanced and spatially distributed instruments, perhaps including advanced lidar and additional scanning radars.
Overseeing the installation is AMF3 Site Manager Jasper "Joe" Hardesty of Sandia National Laboratories, a site logistical partner, along with ARM.
A SEUS Future
The future of AMF3 SEUS will likely include field campaigns, intensive operational periods, advanced aerosol instrumentation, novel hardware, and distributed networks.
For instance, Kuang envisions working with ARM on long-term aerosol filter measurements and collection. Samples will flow back to other DOE user facilities such as the National Synchrotron Light Source II at BNL, the Environmental Molecular Sciences Laboratory in Washington state, or the Advanced Light Source in California.
Giangrande envisions radiosonde launches 30 to 50 kilometers (19 to 31 miles) from the forest site to "appropriately compare (facets of) that convective environment."
At any time, said Kuang, "we value additional calls and collaboration."
If you missed the town hall, you can still watch the recording if you are attending the AGU Fall Meeting.
–Contributions from ARM science writer Corydon Ireland
Planning your AGU schedule? Get more information about ARM-focused AGU presentations.