Colleagues share their parting words
Editor's note: Kirsten Shaw Fox, communications and external affairs at Los Alamos National Laboratory in New Mexico, sent in this post.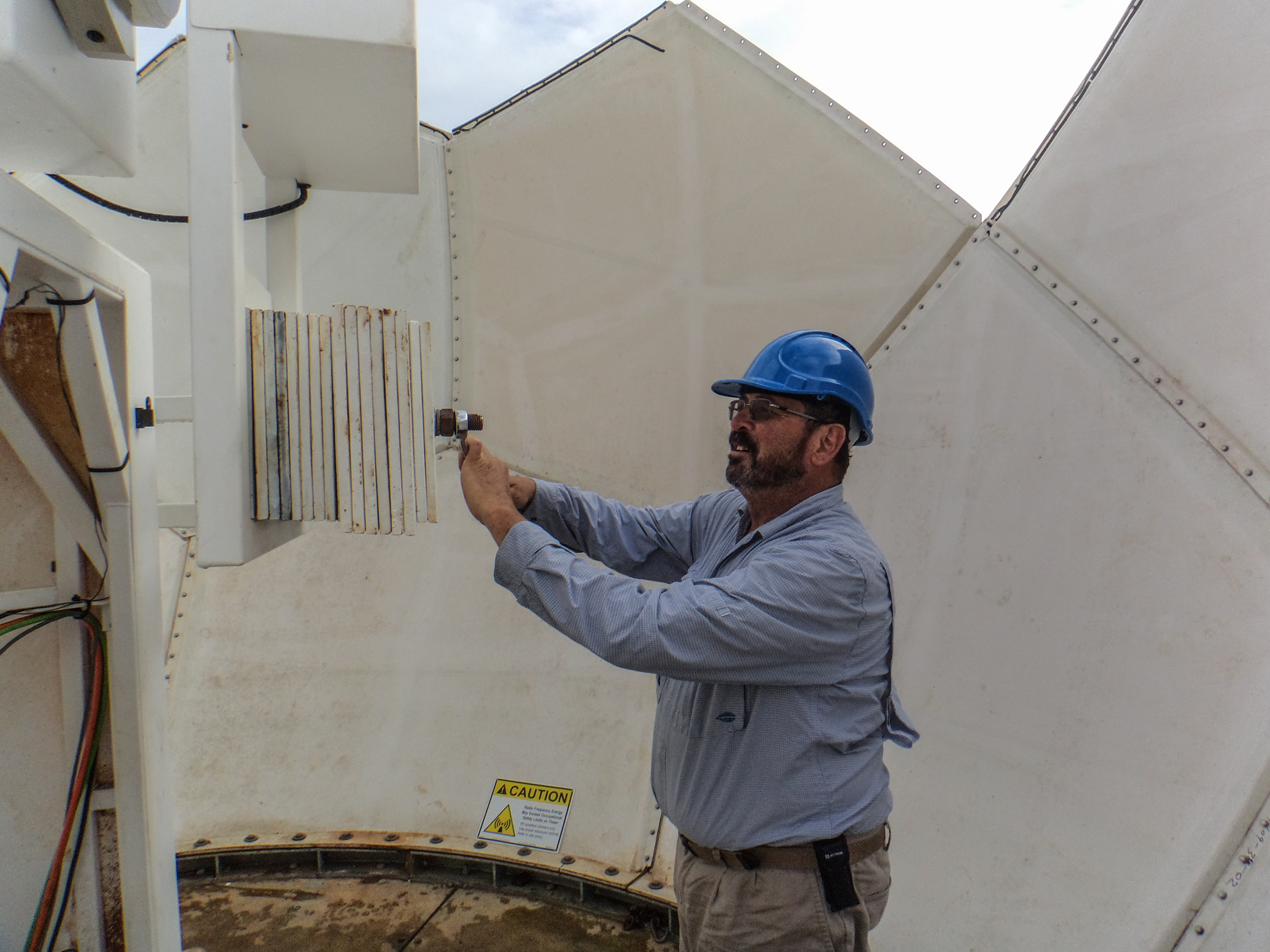 Many in the ARM family know Paul Ortega. An integral part of ARM since he managed the Tropical Western Pacific (TWP) sites in Papua New Guinea, Nauru, and Australia, he manages operations of the Eastern North Atlantic (ENA) atmospheric observatory in the Azores. He has also overseen ARM Mobile Facility (AMF) campaigns worldwide, in places such as Niger, Germany, China, and Brazil. A few years ago, he helped operate ARM's campaign in Antarctica, and he recently returned from spending months on arctic ice for the Multidisciplinary Drifting Observatory for the Study of Arctic Climate (MOSAiC) expedition.
After nearly 30 years supporting science, Paul retires this month (August 2020) from ARM and Los Alamos.
Possessing a strong background in meteorological engineering, Paul began his career at Los Alamos manipulating free electron lasers and high-energy particle accelerators, researching radiofrequency, and performing subcritical weapons experiments at the Nevada National Security Site in 1990. He joined the Los Alamos team supporting ARM's TWP sites in 2010 and has deployed, installed, operated, and managed research facilities for the U.S. Department of Energy ever since.
In 2012 and 2013, Paul helped establish the remote ENA observatory. He started managing the ENA when operations began in September 2013.
Like many who support ARM, the Field Instrument Deployments and Operations (FIDO) Team at Los Alamos that manages ENA and mobile operations spends an atypical amount of time with colleagues as they endure challenging situations in remote, foreign, and often harsh conditions but also build deep friendships. They rely on one another and are closely bonded, so it is apt that we share their anecdotes about Paul and their accolades for him.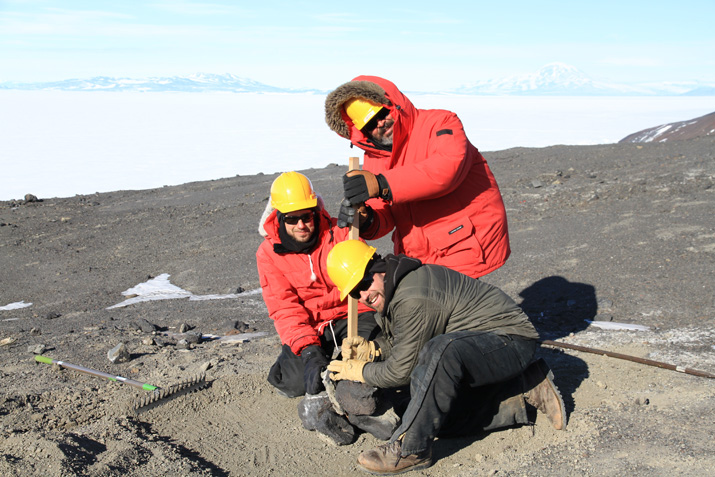 Heath Powers (ARM facility operations manager)
Paul has been extremely influential to me; he's always met intimidating challenges from the AMFs with a can-do attitude, common-sense practicality, and a calm, reasoned approach. I always admired how he manages to take responsibility and deliver quality but always keeping a bit more philosophical eye to what's really important: living life, being happy, doing good, connecting with people. He's a person who has his priorities straight. Paul has been a great mentor to me for my career, but he's also been a great role model for life, he's reliably made me laugh, and what I value most is he is a great friend.
Allison Aiken (ARM Aerosol Observing System operations lead, User Executive Committee vice-chair, and Aerosol Measurement Science Group member)
I will greatly miss working with Paul. He was a great role model for figuring out how to get the work done in the field, which can often be during situations of high stress and/or limited resources. Paul was present on many of my work trips setting up and packing up AMFs, as well as my very first FIDO field work experience, when we were setting up the new ENA fixed site in 2013. Throughout his tenure with FIDO, he was a leader to both seasoned FIDOers and newcomers alike. He was also always very giving with his time and more than happy to help whoever the new person was on the team learn the ropes. Paul made working in the field and challenging situations fun. At the end of the day, Paul was always there to remind you that tomorrow would be another day, and that sometimes you have to pace yourself. Even after a long, hard day in the field, Paul would always help to make sure the evening included good food and/or music if at all possible. I will miss Paul's good nature and humor, and wish him the very best in his retirement!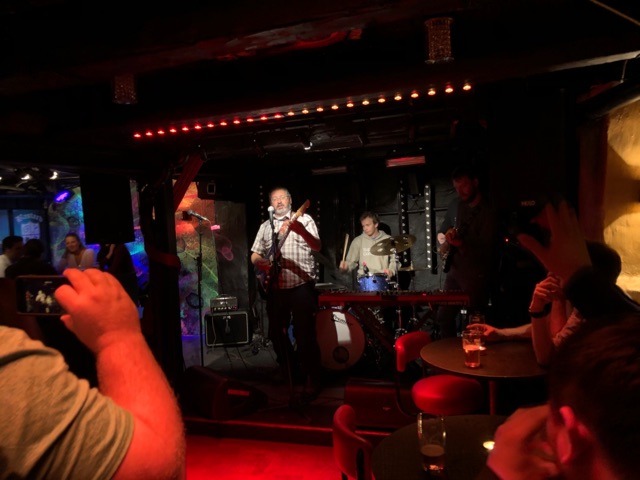 David Chu (operations manager for the second ARM Mobile Facility who worked with Paul on MOSAiC)
Many people might not know it, but Paul is a musician of some renown. If I'm not mistaken, I believe he has played on all seven continents. Refer to the photo of Paul playing for the ARM team during an open mic night in Tromsø, Norway, prior to the MOSAiC campaign. He just marched right up onstage with the house band like Marty McFly at the Enchantment Under the Sea Dance (high school event) in "Back to the Future," told the bass player and the drummer what key he was going to play in and to follow his lead, and just went to town! For the rest of the deployment, Paul's song was a bona fide hit among the ARM team, the MOSAiC scientists, and the Polarstern crew.
John Bilberry (FIDO staff member who worked with Paul on MOSAiC)
Paul Ortega was an excellent mentor and teacher, and an absolute pleasure to work with. We traveled and worked together all over the USA, Norway, and spent months together on the Arctic Ocean. He will absolutely be missed. 
Tercio Silva (FIDO staff member on many shared deployments)
Paul was the ENA site manager when I started, where we had the first contact. I was a little quiet, but Paul always made me comfortable at work, always explaining all the details about the work, about the instruments. During the years, the time and the work helped us to get to know each other better. I have many shared stories from the old deployments. After work at ENA, Los Alamos, Argentina, and now at the Arctic, one thing always characterized Paul and my relationship with him: friendship! At work, Paul was site manager and I was site operator, but it was always a relationship of friendship, trust, and respect! And now, Paul leaves for his deserved retirement. The friendship, for sure, will remain for a very long time. If I'm a better technician today, I owe that to Paul, but thanks to Paul, I learned to be a better person too. And now for my friend Paul, enjoy your retirement and thank you for everything!