Editor's note: Janek Uin, an ARM instrument mentor from Brookhaven National Laboratory in New York, is traveling for the Multidisciplinary Drifting Observatory for the Study of Arctic Climate (MOSAiC) field campaign. He sent this update from the field.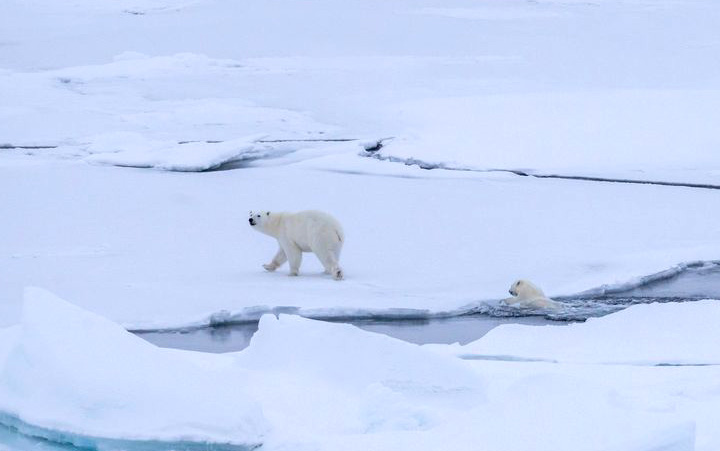 We finally found the piece of ice that will be the home for Polarstern for the next year. It's a floe a few kilometers in diameter and with thickness ranging from half a meter to a few meters. Several ice floes were surveyed via helicopters from both icebreakers and by teams of scientists taking measurements on ice before a decision to pick this one was made. Now the two icebreakers are tied together as equipment, fuel, and people are transferred between the ships in preparation for deployment. While it's exciting to see many new faces on Polarstern, we also had to say goodbye to some of the friends we had made on our way here.
There was also a lot of excitement today as two polar bears—a mom with her cub—wandered very close to Polarstern. Everybody who could rushed to the deck to try to capture photos of them in the diminishing daylight.
Read other MOSAiC blogs from Uin and fellow ARM instrument mentor Matt Boyer.