Editor's note: Anjeli Doty of the Los Alamos National Laboratory ARM team sent in this update.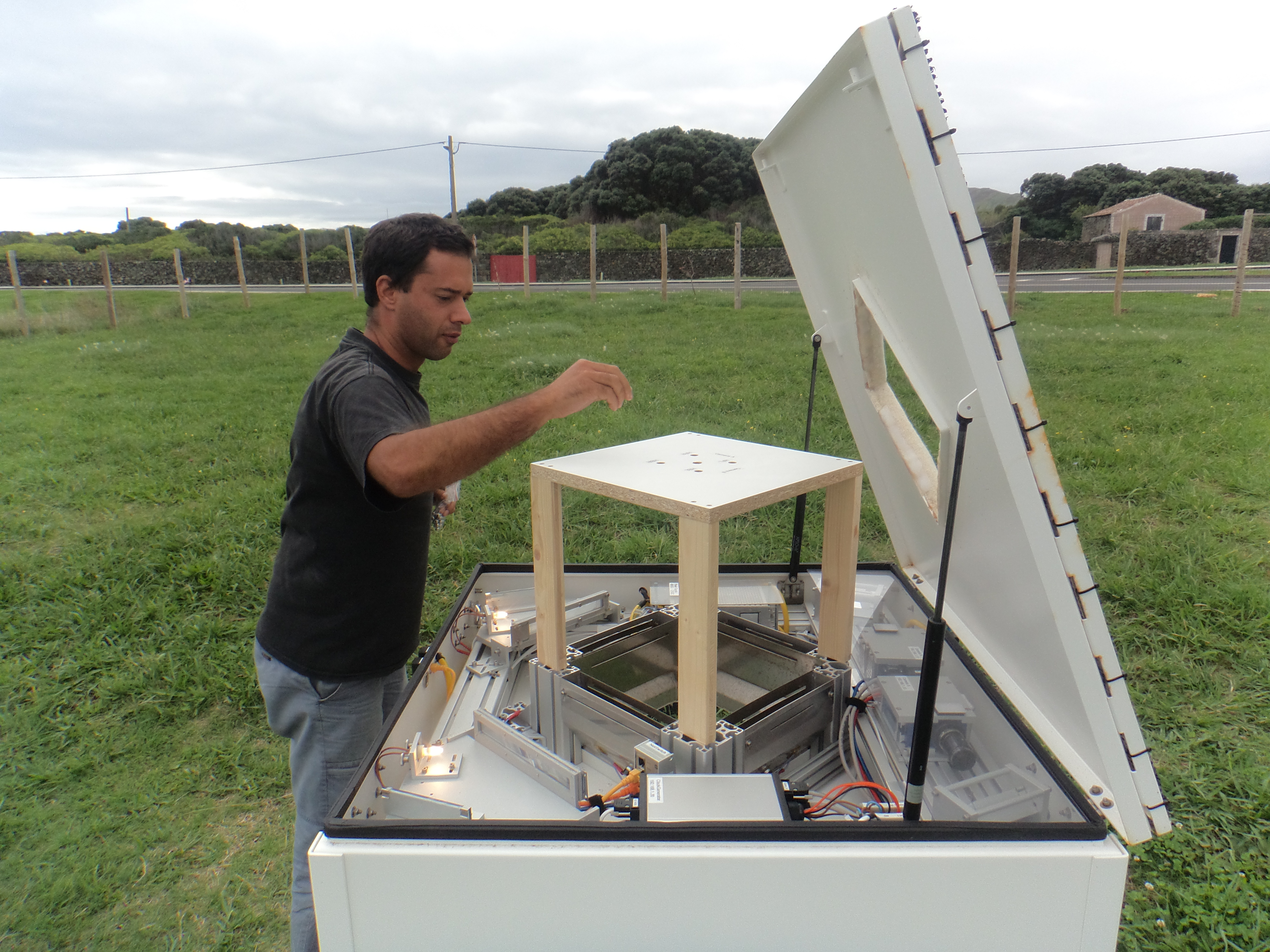 Like many native residents of Graciosa Island in the remote Azores archipelago west of Portugal, Bruno Cunha spends the evenings tending a small bovine herd that grazes on the grassy rolling hills. However, unlike many island residents, animal husbandry is a part-time interest to Bruno, who works full time as a site technician at the Atmospheric Radiation Measurement (ARM) user facility's Eastern North Atlantic (ENA) atmospheric observatory.
The ENA collects atmospheric data in a unique region of the world where stratocumulus clouds in a pristine marine environment interact with various global air systems. This measurement site provides unmatched, long-term data characterizing how these low clouds respond to changes in atmospheric trace gases and tiny particles in the air called aerosols.
Employed by Los Alamos National Laboratory, ENA site staff members make sure the observatory operates seamlessly to provide the highest-quality data. Three technicians are stationed at the ENA, with one typically deployed off-site to support ARM mobile work.
Bruno studied in Lisbon, Portugal, but after learning of the opportunity to support research on his home island, he joined the ARM team in October 2015. Bruno supports daily operations and ENA site maintenance as well as global ARM field campaigns.
Observatories like the ENA frequently experience climatic wear and tear due to their strategic sampling position. In his line of work, Bruno has secured instruments during the night in sheeting rain and chilling wind when an unexpected hurricane approached. He has also launched weather balloons in ice storms while on international ARM marine deployments.
Technicians who maintain ARM's fixed and mobile observatories are "the arms and eyes of the mentors in the field," says Bruno. "The scientists cannot be everywhere, but we can. That is why our work is important. These instruments could go down in days—some hours—without being monitored."
At Data's Beck and Call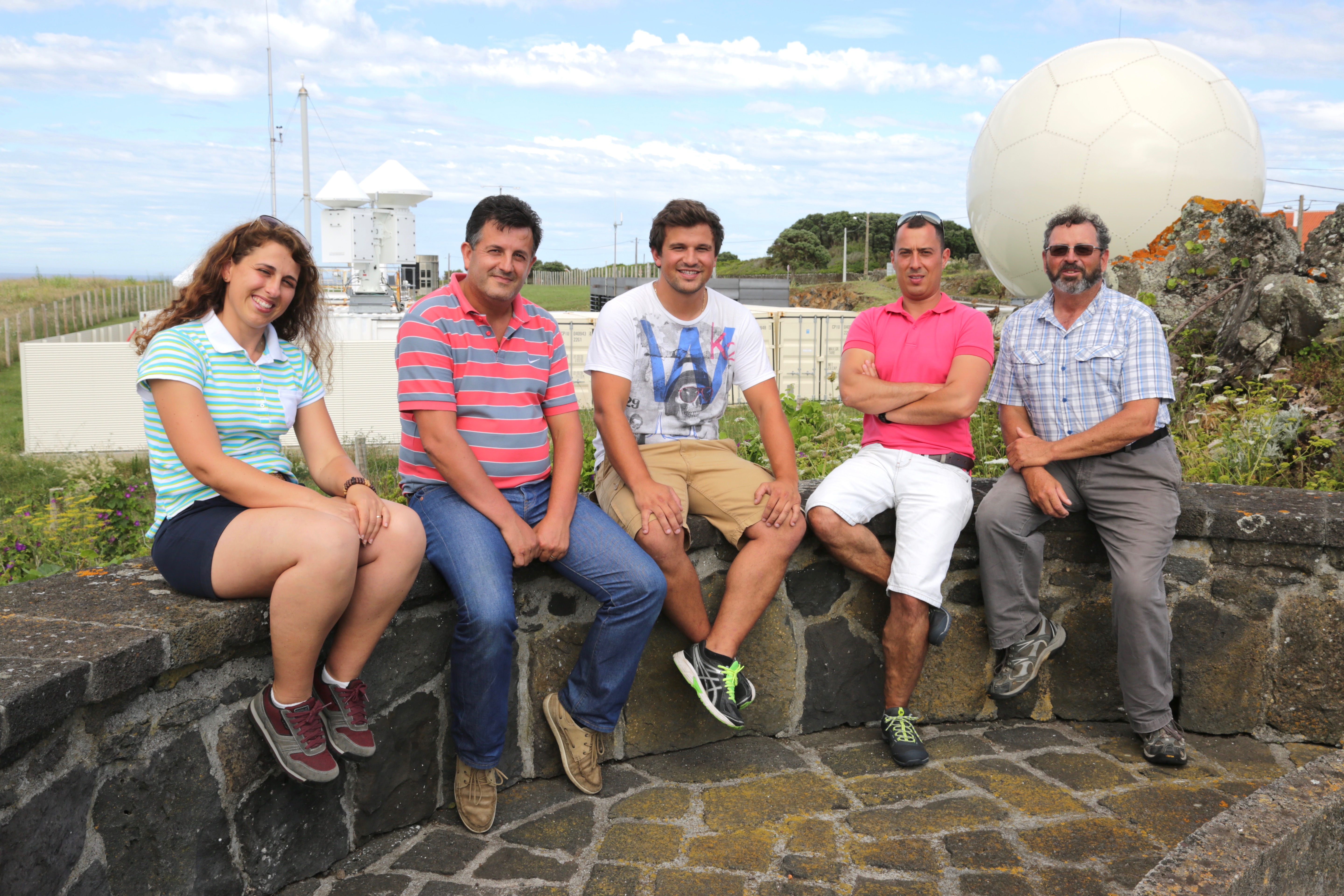 The ENA staff inspect more than 40 instruments daily. If issues arise, the technicians or off-site instrument mentors collaborate on repairs. This allows any potential collection issues to be rapidly noticed and corrected, preserving the fidelity of the data.
The ENA also hosts field campaigns, such as Aerosol and Cloud Experiments in the Eastern North Atlantic (ACE-ENA), conducted in summer 2017 and winter 2018. Bruno has worked at least partially on almost every field campaign at the ENA since he joined the ARM team.
During these studies, the site pace changes. To keep up with tight project schedules and maximize data collection, avoiding downtime on instruments is key. To stay alert to potential problems, the local technicians work variable schedules, and they frequently return to the ENA after hours to maintain instruments and keep data collection on track.
Loyal technicians, who also include Carlos Sousa and Tércio Silva, are among the reasons why the ENA maintains a highly successful data collection record, says Bruno.
Deployments Expand Horizons, Provide Unmatched Experiences
Unique geographical aspects of each ARM campaign require technicians to develop specialized approaches for maintaining the equipment. Although the ENA is closer to the United States than other international ARM sites, shipping routes and customs add time delays, which can affect site operations.
"We are taking part in an important scientific program. We have an effect in the outcome of the campaign." — Bruno Cunha, ARM site technician
After working at the ENA for a year gaining experience in remote operations, Bruno went on to support ARM mobile work. He deployed to Ascension Island for the Layered Atlantic Smoke Interactions with Clouds (LASIC) field campaign in 2016 and 2017.
Ascension Island is located deep in the South Atlantic Ocean, farther from the United States than Graciosa Island. However, importing and exporting equipment for LASIC was actually easier than for the ENA, due to reliable biweekly visits from a supply plane, says Bruno. That said, Ascension brought other challenges.
At the ENA, technicians can access a fiber optic internet connection to upload and transmit gigabytes of data to the ARM Data Center. That process is expeditious compared to Ascension, which Bruno describes as having the slowest internet he had ever seen. "We needed to be creative with saving and exporting data," he says, which included loading information onto external hard drives sent to the United States for processing.
Recognizing the challenges, Bruno has a serious understanding of his role and takes initiative to learn about the applications and goals of the research.
"We are taking part in an important scientific program," he says. "We have an effect in the outcome of the campaign."
Living Out Dreams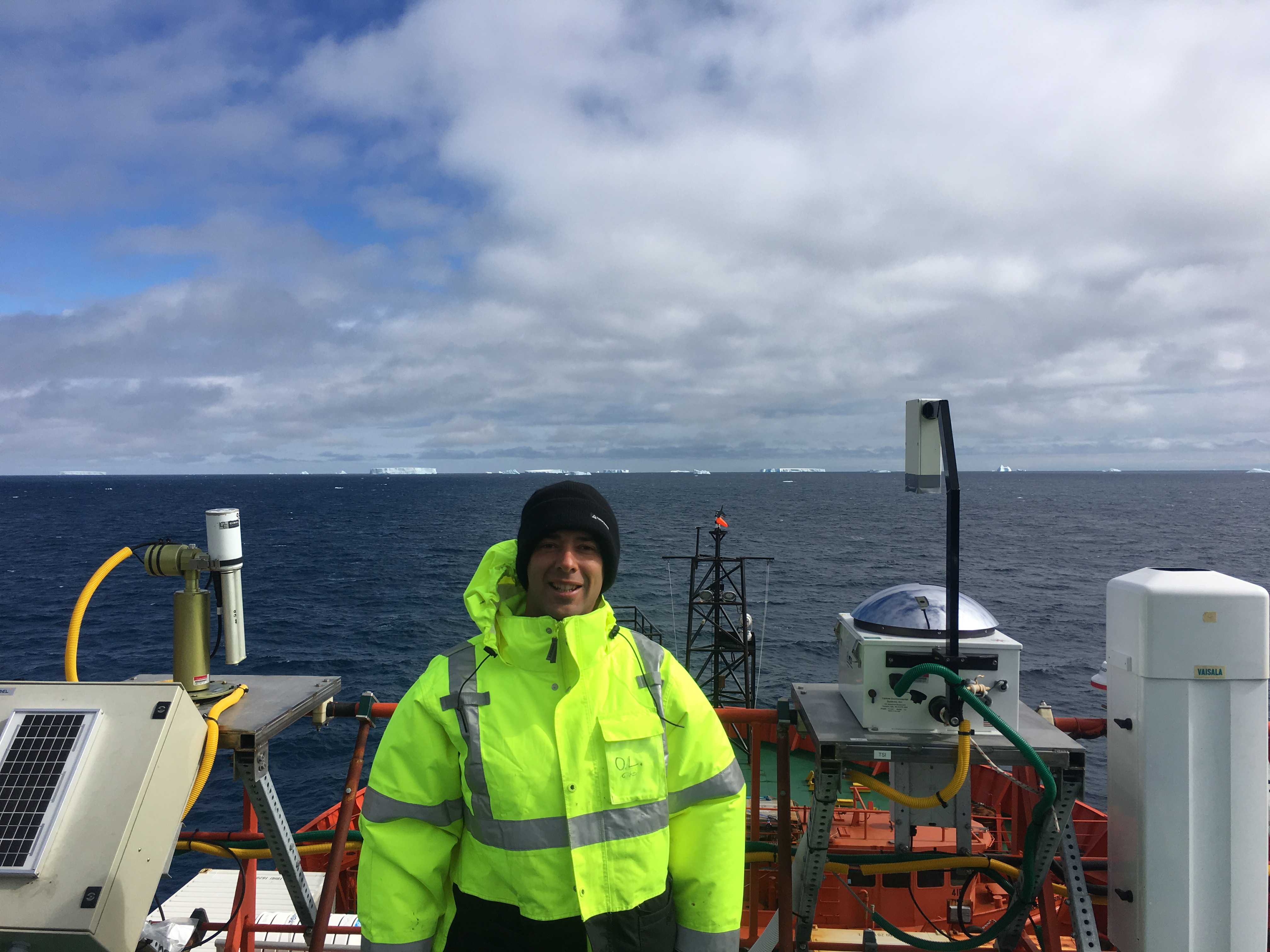 Following LASIC, Bruno worked on an icebreaker as part of the Measurements of Aerosols, Radiation, and Clouds over the Southern Ocean (MARCUS) field campaign. During MARCUS, Bruno spent 47 days on the Southern Ocean, navigating sea ice and storms en route to Antarctica.
"It was the most incredible experience of my life," says Bruno.
Growing up on an isolated island, he had only dreamed of going to Antarctica—and never imagined it would be aboard an icebreaker.
"In that area of the globe," says Bruno, "you face the biggest waves and ocean you can imagine," making the technicians' work imperative as the icy sea spray created a taxing environment for the instruments. Technicians aboard the Aurora Australis continually added and modified shelters to preserve the instruments, maintained structures exposed to the corrosive saltwater, and battled the extreme conditions to keep everything bolted down.
"You start to think, 'What am I doing in the middle of this ocean?' " he says with a laugh. "It makes you think about your life, and that is why I love this work—I go to so many places in the world. I meet incredible people."
Part of a Team, Near and Far
Back at the ENA, the gigabytes of data continue to stream in, guaranteeing years' worth of analytical potential and enhanced earth system models, while the technicians ensure continuity of operations.
The ARM field campaigns are only possible through the dynamic collaboration of numerous researchers, organizations, project managers, and engineers.
"Everyone has their job to do to accomplish these campaigns," says Bruno. "Our component is just one piece of that system."