Editor's note: Adam Varble, an atmospheric scientist at Pacific Northwest National Laboratory (PNNL) and principal investigator for the Cloud, Aerosol, and Complex Terrain Interactions (CACTI) field campaign, sent in this post.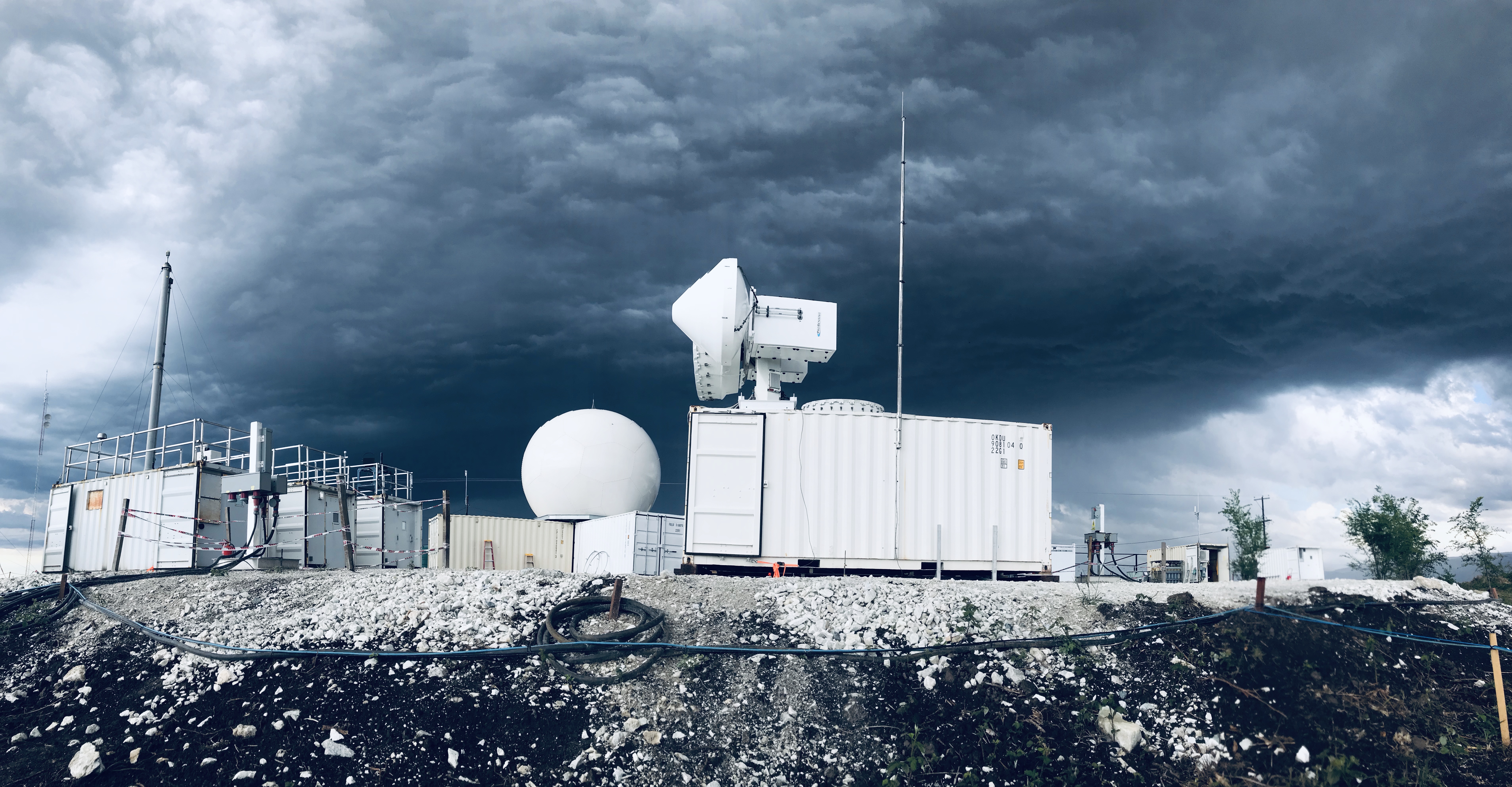 Here we are, firmly rooted in Argentina for several weeks to come.
White shipping containers of instruments and monitoring stations have been on the ground for a while now, their domed and moving radars on top drawing attention from afar.
Convecting cumulus clouds have been preferentially assembling here for millennia, leading to some of the tallest and largest storm complexes on the planet, but we have just now come to study them in detail. Now crowds have assembled to learn why we're here to measure the evolution of these clouds.
As scientists, we welcome crowds that want to gather and learn about the science we are so passionate about. Seeing the level of public interest and excitement at our open house event October 30 was a powerful reminder of the intellectual curiosity in people of all backgrounds and their appreciation for the positive impact that science can have on their community.
Kim Nitschke, formerly of Los Alamos National Laboratory, and I, as the CACTI PI, started the morning and afternoon open houses by explaining the U.S. Department of Energy's research interests in studying cloud formation and life cycle. Stephen Nesbitt and Paloma Borque from the University of Illinois joined to share RELAMPAGO's collaborative mobile approach for targeting key aspects of storms, including severe weather. Hanna Goss from Pacific Northwest National Laboratory ensured that everyone who attended received comprehensive information on the DOE Atmospheric Radiation Measurement (ARM) user facility and the CACTI field campaign.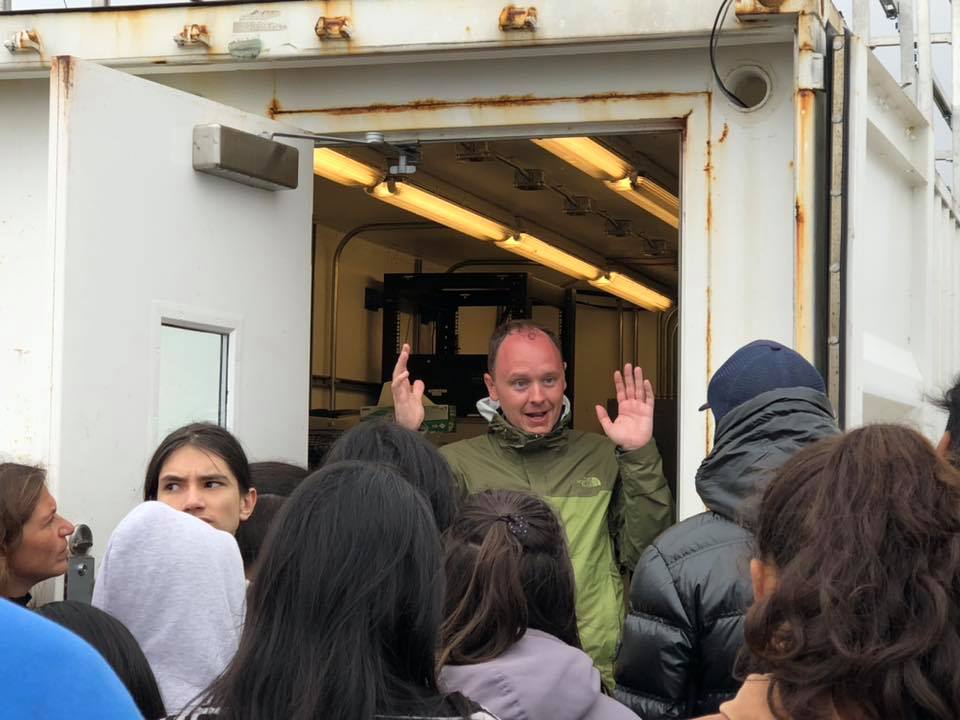 We split into several tour groups in the morning and afternoon with groups led by ARM Mobile Facility lead technician Vagner Castro and myself, while Argentina-based INVAP's Emilia Ludueña and Julio Bourdin supplied English-Spanish translation. Site technicians Juarez Viegas and Tercio Silva were tasked with explaining certain subsets of the many instruments at the site that they know well. PNNL radar engineer and computational scientist Joseph Hardin explained how the radars worked and showed examples of what we measure with them.
I was asked a lot of great questions on how active and passive remote sensing instruments use electromagnetic radiation to retrieve atmospheric properties. High school students in the afternoon were especially interested in storage and transmission of the large quantity of data being accumulated. Government officials from Argentina and members of the local Villa Yacanto community expressed their common interest in better understanding and predicting the effects of weather and climate on agriculture and commerce.
After hours of briefing visiting dignitaries, reporters, students, and a very curious public, I found it especially rewarding to see that our own excitement in this research is becoming a little contagious.
It's good that as researchers we're not just here for the clouds, but for the crowds too. Our aim with field work, ultimately, is for the data we gather to be of importance to many groups of people worldwide. The common thread between all of us is the yearning to explore, learn, and understand.