Editor's note: Joseph Hardin and John Hubbe, ARM infrastructure staff from Pacific Northwest National Laboratory, sent in this update.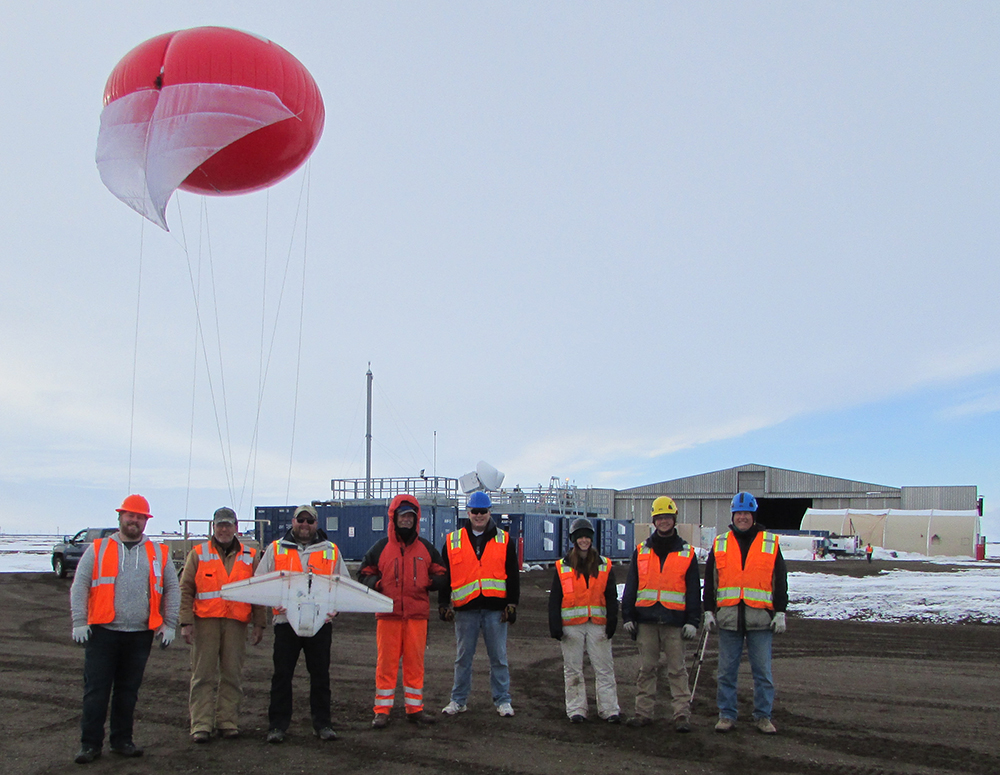 The ARM Facility launched the second year of its Inaugural Campaigns for ARM Research using Unmanned Systems, or ICARUS, an internal initiative at the third ARM Mobile Facility at Oliktok Point, Alaska. These series of short deployments are meant to sample the varying conditions of the Arctic to support modeling and cloud process studies.
In May, a collaborative team from the Pacific Northwest National Laboratory (PNNL) and Sandia National Laboratories, was collecting spatial information about the rapidly changing arctic environment using unmanned aerial systems and tethered balloon systems (TBS) in conjunction with ground-based instruments.
ICARUS is gathering data on surface radiation, heat fluxes, and vertical profiles of the basic atmospheric state (temperature, humidity, and horizontal wind), as well as turbulence, aerosol properties, and cloud properties.
"Members of the radar team were on site during the launches to provide real-time imagery to help the TBS get a sense of the state of the atmosphere during their flights," says Joseph Hardin, PNNL.
The TBS team flew both stationary and moving soundings and worked above-cloud, in-cloud, and below-cloud, sometimes all at once. The DataHawk team flew close to the surface, over as many surfaces as possible, and flew soundings up to cloud base or deep soundings if no cloud cover.
John Hubbe, PNNL, says all three teams collaborated well with each other and made the best out of rapidly changing and not-always-favorable weather conditions.