User Executive Committee
Cloud Measurements, Radiative Transfer
Email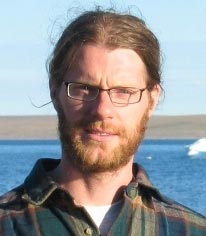 Role
Research scientist, Cooperative Institute for Research, Environmental Sciences, University of Colorado and NOAA Earth System Research Laboratory, Boulder, CO
Education
PhD, Atmospheric Science, University of Colorado, Boulder, 2007
MS, Atmospheric Science, University of Colorado, Boulder, 2006
BS, Chemistry and Mathematics, University of Puget Sound, 1997
Research Interests
My 15-year career has largely focused on Arctic climate, cloud and atmosphere processes, and their interactions with the surface, primarily using ground- and aircraft-based observations.
Professional Experience
Field work has been a major element of my career, including work at numerous Arctic field stations, atop the Greenland Ice Sheet, in mountain environments, and aboard icebreakers in the Arctic sea ice. I am a working group chair for the DOE Atmospheric System Research program and sit on the SEARCH Observing Change Panel. I have been an active participant in the DOE Atmospheric Radiation Measurement and Atmospheric System Research Programs since 2002.